Tomorrow is my birthday. I will be 58 years old. As many of you know, I spent the last year doing all kinds of things that I never thought I would ever do… or could ever do. But as I built on my List of 57 in 52, I found myself often returning to things I loved to do as a child…
Baking is one of those things. I think if you asked my children or grandchildren how often I've baked, or bake… they'd be hard pressed to come up with some Sharon creation. Yes, I cook. I love to cook. But baking and creating things from either scratch or from a simple box of cake mix… well, I just haven't put my mind or hands to that in too long.
So this is how my baking thing came about. This is how I'm ending my List of 57 in 52. As it happened, so serendipitously, this is like putting 57 to bed… in all its finality! And Betty Crocker came along for the ride.
Barry and I recently spent a beautiful day in Boston. I had always wanted to walk the Freedom Trail… the entire 2.5 miles… and stop at each and every magnificent sight along the way. It's funny how we don't do these things unless we have a plan, and my plan was to do this as one of my 57 in 52. I call it being a tourist in our own back yards. The day was gloriously sunny and perfect. We began at the Boston Common… tourists with a map and a plan. One of our stops, the place we spent the most time, I think, was the Granary Burial Ground. Here lies Paul Revere, Mother Goose, Sam Adams and many members of Benjamin Franklin's family. It is the burial ground for many Revolutionary War era patriots. As Barry and I walked through the cemetery, the winds seemed to sing their songs. The sun danced on the old, tilted gravestones… summoning the deeds of these heroes and heroines. We, like everyone else in the cemetery that day, were mostly silent. Respectful. In awe. Capturing the sense of these people who rested there. Feeling their lives.
Feeling their lives.
So… last week I read in Woman's Day magazine about a Halloween Cake decorating contest. I said to myself… "hmmmmm."
I could not remember the last time I had baked. I have all sorts of baking stuff sitting in a cabinet above my refrigerator… where I must stand on a chair to get at it.  Then dig around inside it.  But I thought this baking thing, this contest, would be fun and creative and certainly outside the box for me…  a wonderful way to end my 57th year (my complete List of 57 in 52 is coming!!).  I told Barry about it the contest and we brainstormed about a theme for the Halloween Cake.  It was Barry who came up with the idea of an old New England gravestone… like the ones that so inspired us at the Granary Burial Ground.  I thought it would be awesome for our grandchildren and for the contest.  Out we went to gather all the baking goodies, and all the Betty Crocker (inside the box!) stuff happened to be on awesome sale at Stop & Shop, so it was Betty who came home with us…
As it turned out, when I began the actual gravestone, each one I attempted was too heavy to stand up… so I decided to make an entire grave yard.  It was an ah-ha moment.  I made a field of grass, complete with a little hill, and then cut each gravestone… as a single serving of cake.  Barry joined in on the correct ratio of red, blue, yellow and green for the gravestone colors (he's my math genuis!)… and the cake was created.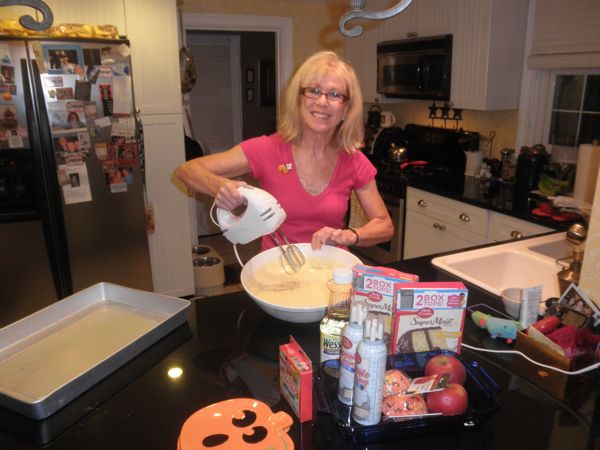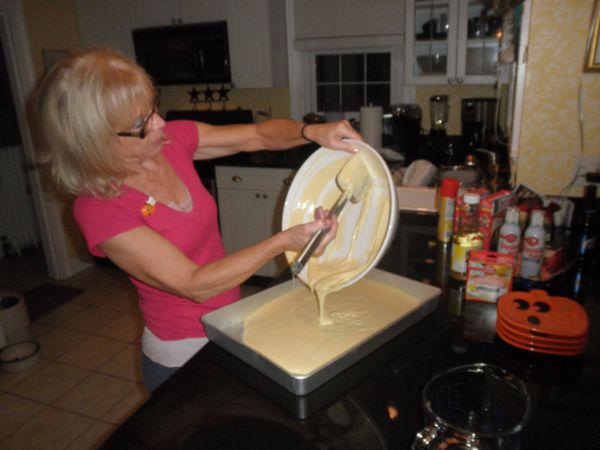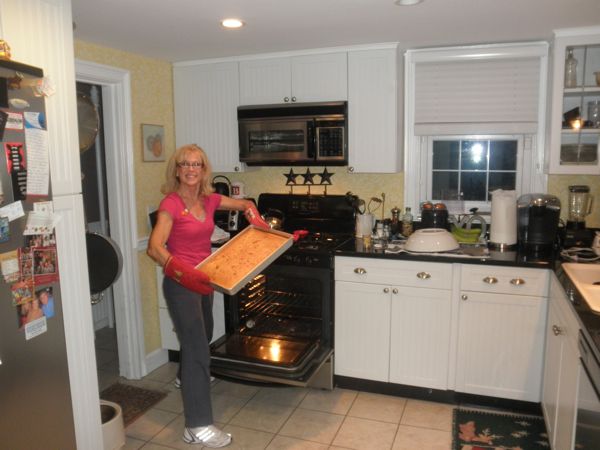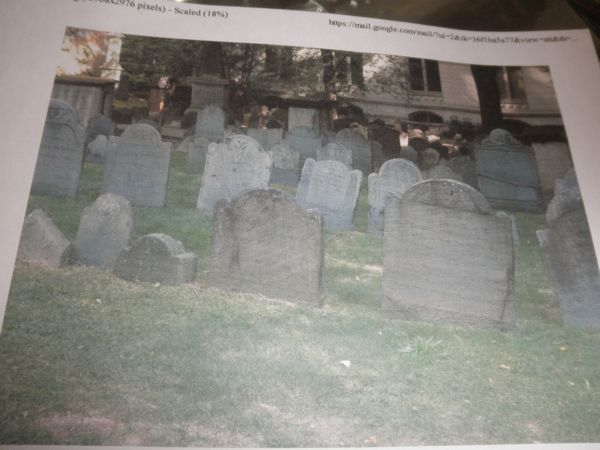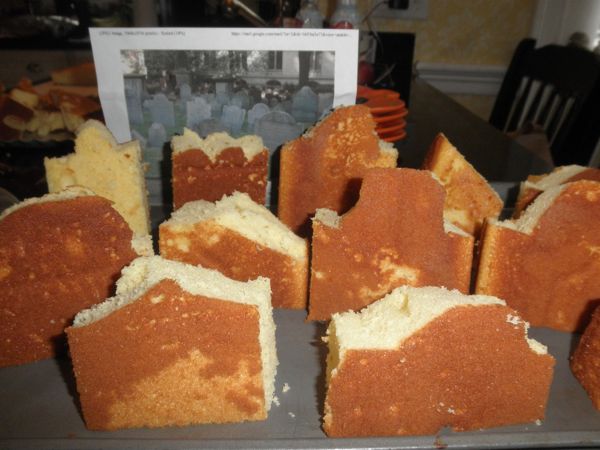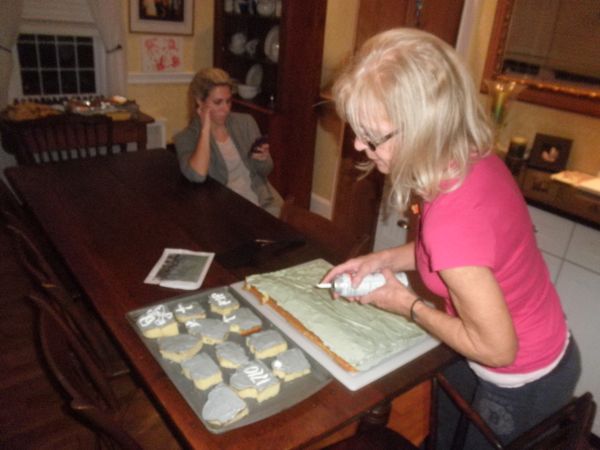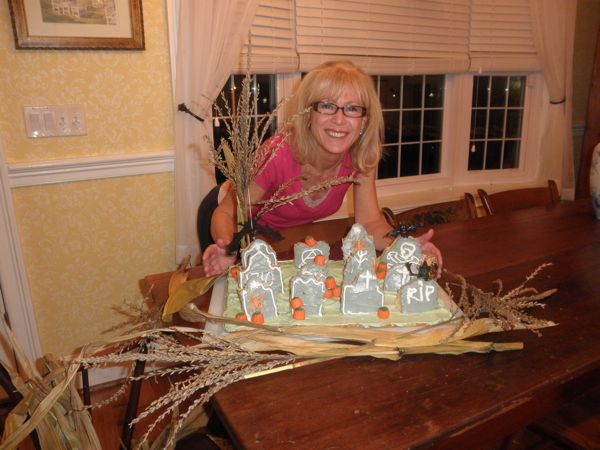 This is how I'm  putting my 57th year to rest… FEELING MY LIFE.
Thanks, Betty Crocker, for coming along for the ride!