Costumes. There's just something about that OUTER layer… that light touch of fabric or a hat or a little mask or prop.  Something kind of mystical about dressing up and letting loose.  Like stepping into another time or place.  Jumping into the pages of a book.  Leaping from the movie screen.  Or hopping out from a video game.
When William and Alex asked for a costume party to celebrate their very-close-together 6th and 5th birthdays, Audrey and Matt were more than happy to oblige.  From the moment the birthday party began, to the moment it ended… the FUN was palpable!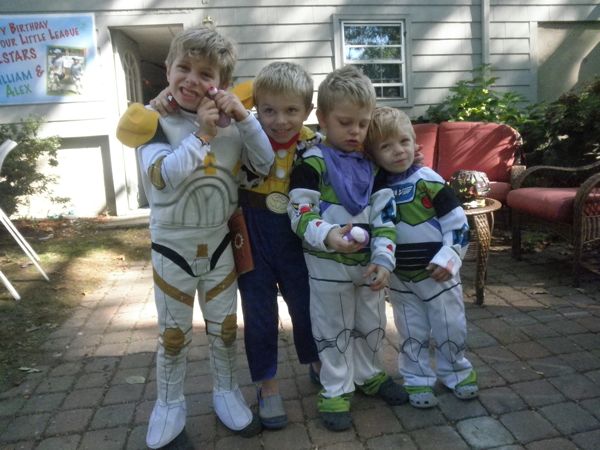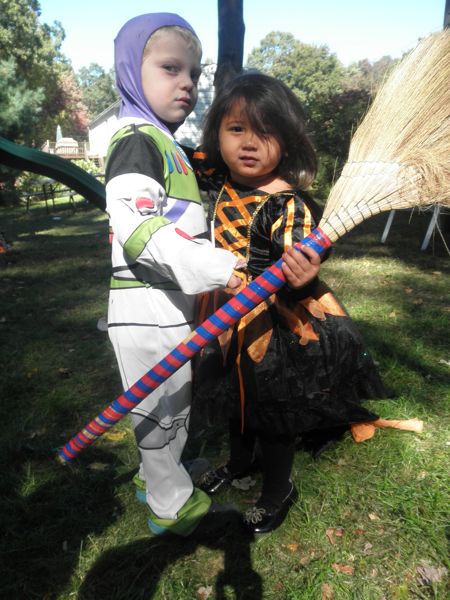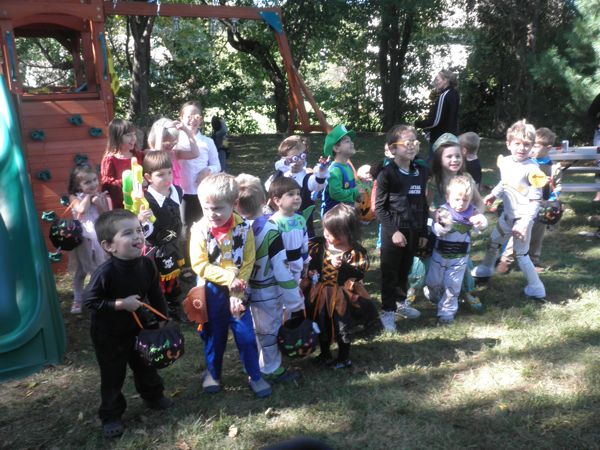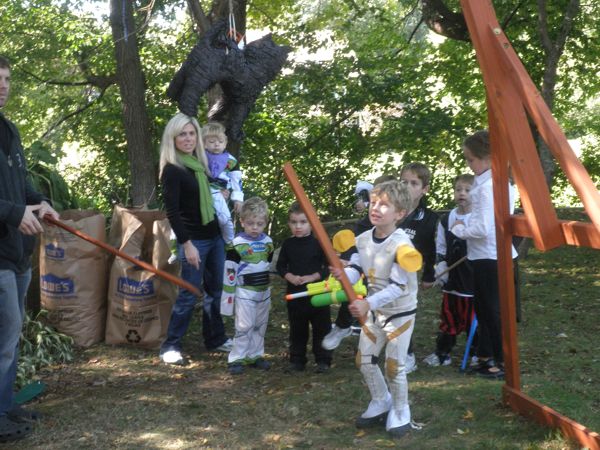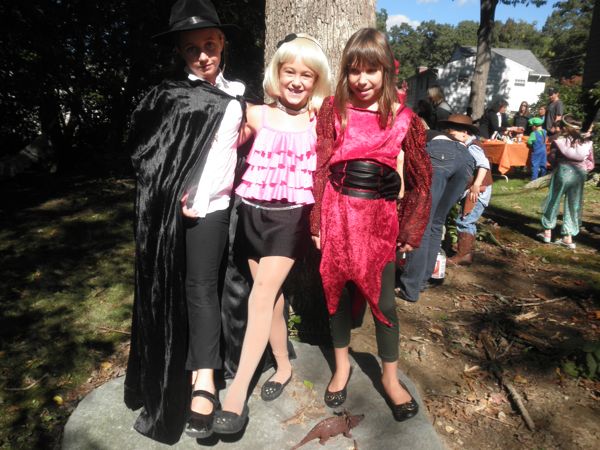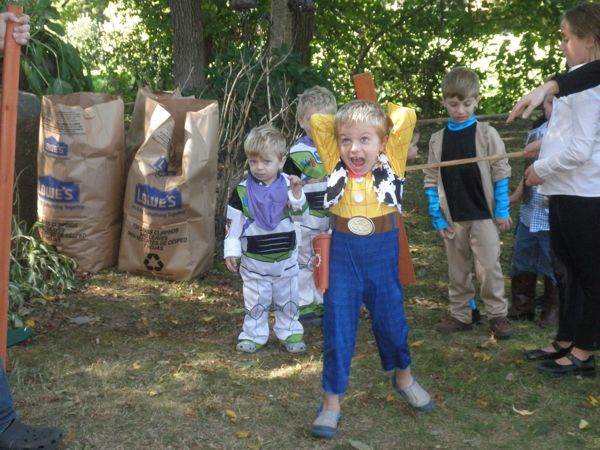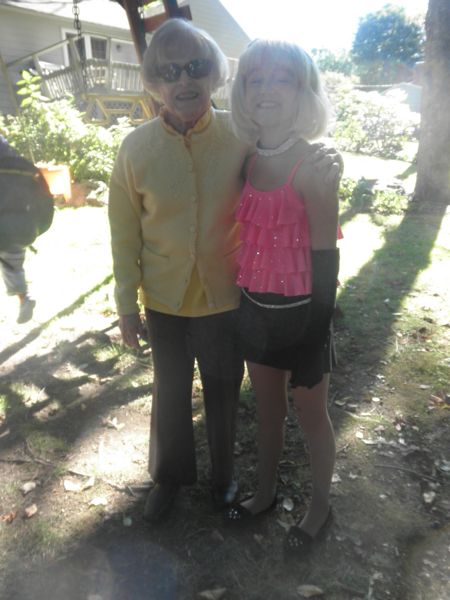 Spacemen. Cowboys. Pirates. Princesses. A Phantom, a Bumble Bee, a Pumpkin, a Witch.
And even a Roaring 20's Dancer danced her way to the party… my 9-year old granddaughter Maddie… who in real life is now as tall as my Mom!  Now,  if only next year, I can talk Grandma Rita into wearing the same costume.  Hmmmmmm… !
(And one more thing… I already have the photo of Buzz Lightyear Benjamin and Gorgeous Witch Lauren saved for when they go to the Senior Prom together in about… oh, 15 years.  Do I sound just like a grandmother?!)