When I was working at DKNY, I was introduced to the amazing Dress for Success Charity. I thought it was incredible. We would donate clothing to this charity all the time, and it was such a special feeling to send everything out. It was amazing to know you'd be making a difference in someone's life. You're actually helping someone dress for success and it's incredible… just incredible.
Which brings me to this amazing partnership between Echo and Dress for Success…
Echo is collaborating with Dress for Success to create a limited edition scarf. The mission of Dress for Success is to promote the economic independence of disadvantaged women by providing professional attire, a network of support and the career development tools to help women thrive in work and in life.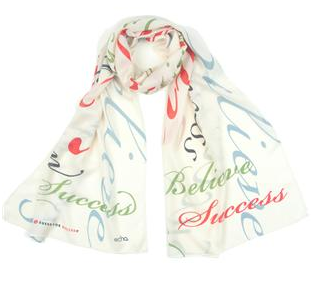 For every scarf sold on EchoDesign.com, $15 (they are $30) will be donated to Dress for Success Worldwide.