30 years ago this morning, at 10:07, our Jane Hillary came into our lives. Back then it was very unusual to know the gender of your child, so the words IT'S A GIRL had no time to sink in before she was placed in my arms. Jane was beautiful from the beginning. Her hair was so very, very light and her face was so round. Her lips were full and almost, I'm sure, smiling.  The nurses asked Barry and me her name.
Jane.  Jane Hillary.  It was the perfect name for our second baby girl.  We had decided on this name long before I was even pregnant with Jane.  I remember exactly where we were when we talked about having another baby… and what we would name the baby… and all those wonderful things that come when talking about the possibility of a new baby, a new life, a new love.  I said to Barry, "What name do you love for a girl?"  Without even hesitating, he answered, "Jane."  He said he'd always loved the name Jane.
I almost couldn't believe the name that Barry said… and with the love he said it with… because Jane was the very name I had in my heart if we were ever blessed with another baby girl.  So that was that… and I know our Jane must have known that we were waiting for her.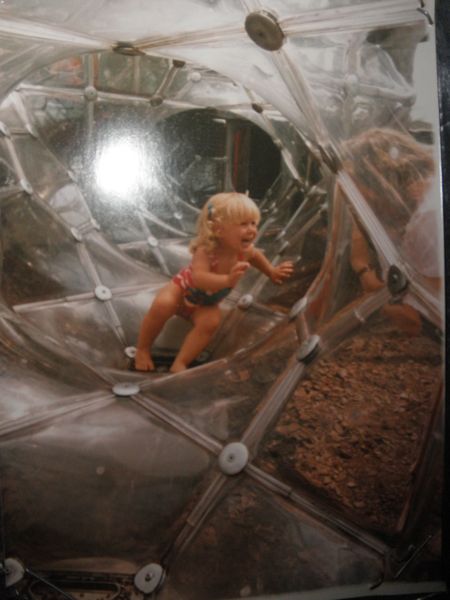 Jane means "God's gracious gift."  Hillary mean "cheerful one."  Our Jane Hillary has lived her name.  From the very beginning, Jane was a gift to our family.  She was doted on by Audrey, Keith and Adam.  She was given lots of leeway when she came even this close to annoying anyone.  She could smile her way out of anything… or give just one glance with those giant blue eyes.  Jane learned early on that if she forgot to do something, or forgot something she needed, or forgot what she was supposed to remember… well, there was someone to the rescue.  She was our baby.  If Jane wanted to put on a play or a complete Broadway production in our family room, everyone sat to watch, to enjoy, to give rousing applauds.  Because she was good at it!  From a very early age, Jane wrote delightful little poems and stories and shared them with us.  If Jane wanted to ski down the most difficult ski trail on the entire mountain, someone would follow her… sometimes, even Audrey!  If Jane wanted to do a perfect pike, we'd watch her perfect her dive.  And she did!  If Jane wanted to rescue a puppy, she'd have recruits in all of us… because her heart is so big. If Jane wanted to turn in a college research paper that was due at 5:00 pm, but she didn't finish it until 4:50 pm, someone would drive her all the way across the Brown campus just in time to drop it off.  She always nailed it!  If Jane wanted to run a marathon, quality for Boston (she did!), race a half Ironman or 3, register for a full Ironman, move to New York City (both in 1999 for the summer and again in 2009 for a job), we all stood behind her and beside her because she has an inner strength of steel.  Jane finds the cathedral in every rock pile… and this is a marvel of a gift.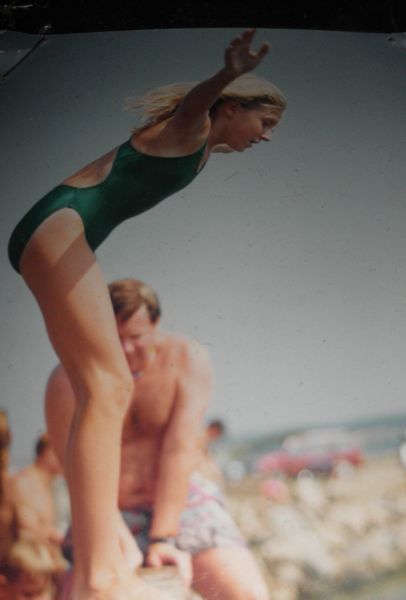 Once-in-a-great-while, my mind wanders to that baby we never had.  The one Barry and I talked about.  The one that would be our BABY baby.  But my mind immediately realizes that our Jane was meant to be our baby.  From the very, very beginning, Jane was the perfect addition to our perfect little family.  Jane was the perfect ending.  She is the lovely bookend… the other being Keith… with Adam and Audrey tucked in the middle.
Yes, Jane was the perfect name.  The perfect baby.  The perfect ending to our children story.
Our Jane Hillary turns 30 today.  Jane loves her birthday.  She always has.  In these 30 years, she has wrapped our world in every shade of pink.  She has giggled, she has laughed, she has brought cheer beyond cheer.  Hillary suits her just fine.
And JANE… you are God's gracious gift.  You are a gift who has blessed us each moment of these 30 years.  We love you and we joyously celebrate you today!  We couldn't ask for any baby more perfect than you! HAPPY BIRTHDAY!  xoxox!