I started blogging (full-time) in 2007.  I was VERY pregnant with Benjamin and was trying the best I could to keep up with a 2 year and an 18 month old (it wasn't easy). Writing my blog helped me get through the craziness of trying to raise (at that time) 2 little boys and being pregnant with another!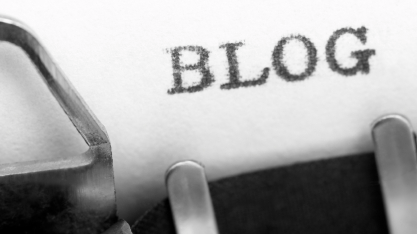 I remember the day my sister introduced me to Twitter.  Honestly, I didn't get it.  Real time? 140 characters? Why would anyone want to be doing this?
Then I remember the day my sister told me I should try and "friend" more people on Facebook.  Wasn't 100 people enough already? I didn't understand the whole "status update" thing? Were other people really out there?
It's funny how the things I couldn't imagine my life with in 2007…
Now – 4 years later… I cannot imagine my life without.
I love talking "shop" with just about anyone!  And (though it drives my husband crazy) I pretty much try and talk everyone and anyone into blogging because I love it so much.  And if the blogging thing doesn't catch their fancy, I try and push Twitter.  And if Twitter seems like a lofty goal, I swoop in for the Facebook and ask how they're using it.  I'm so "one of those people," yes… I am.
When becoming a blogger – you have to begin to understand the mind of a blogger.
I never in a ba-zillion years thought I would be a blogger someday when I grew up.  But now that I am one, I could never imagine my life in a ba-zillion years as not one.
But with blogging and the coming on soon of so many bloggers… the ONE question I seem to get over and over again is…
How many times should someone blog a week?
Honestly… I would say (AT LEAST) 4 times a week.
You want your readers to know who you are. Think about it – understand the mind of a reader… you keep coming back for more when you're getting really good content. When someone drops off the earth, you stop coming back. It hurts you as a blogger when you don't keep your readers updated. When I first started out, I blogged about 2 times a week. I never understood why my traffic wouldn't grow. And then… I started blogging more and more, and wouldn't you know it, so did my traffic. Think about tuning into a show, you want to keep coming back for more… so give that to your readers.
And then you bring your blog into Facebook.
And then you bring your Twitter account into play.
And then they all seem to intersect one another. It's CRAZY, but a good crazy.
But in getting back to the meaning of this post… it comes down to understanding the mind of a blogger.  You need to invest the time, the energy, the blood, sweat and tears.  You need to know and remember that it will take a little time to get going, but I promise – once you get going, you'll love it.