I remember the first day Barry and I headed outside to begin our C25K Training Program.  It was such a re-start for me and a START-START for Barry.
But as with all starts, it is as crazy hard as it is crazy inspiring.
I remember how the thought of running 60 consecutive seconds seemed an eternity to Barry… and to me.
Then, with time and training, the breathing kicks in.  The pace kicks in.  And those 60 seconds become 2 minutes, 3 minutes, 5 minutes… and this week those minutes have translated into 2.5 consecutive miles.
Not minutes.  MILES!
Barry has been out there for every single training session, following the plan one step, one minute, one mile at a time.
Awe.  Inspiring.  My husband, the runner…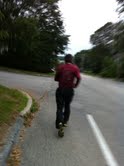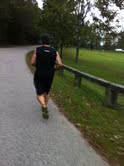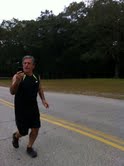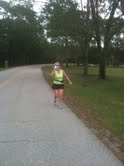 It's all in having a plan.  C25K.
It's all in having a goal.
Our goals came by way of my dear virtual 🙂 friends Nancy and Melissa who recommended the Sisterhood Virtual 5K & 10K… and now Barry and I are all signed up and ready to RUN on October 22, 2011!
What I love about Barry (well, there are millions of things I love about Barry!) is his great sense of the journey.  He is the busiest person I know, but fitting in those C25K minutes and miles has become a commitment and a priority. 
A plan and a goal.
Barry has inspired me in more ways than I can say.  One step, one minute, one mile at a time…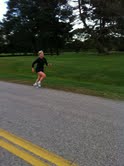 I believe I can fly!