It's funny, when I think of Honey… I always think about putting it in my tea or on my French Toast. I'm not that adventurous in the kitchen, so to me — this is my most creative use for it.
My sons will literally eat honey by the spoonful… something that they will ask me to do quite often! I smile when they do because I remember by own mother doing that to me when I was a child. Brings back some memories for me.
But I didn't know that you could make some delicious homemade Halloween treats with honey. And with Halloween right around the corner, I thought I'd share a recipe with you to have some fun with over the weekend! I love Halloween, and since we have the weekend to celebrate it… I wanted to share some really cool ideas to do over the weekend!
So enjoy this delightful recipes from The National Honey Board and Bret Thompson, executive chef and owner of MILK Restaurant and Market Restaurant in Los Angeles.
Cuban Lunch Candy Bar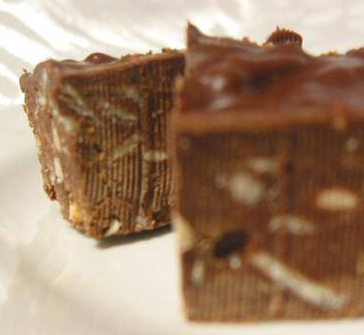 (20 pieces)
Ingredients:
½ cup honey
2 cups bittersweet chocolate
2 cups butterscotch chips
1 ½ cups peanut butter
1 ½ cups peanuts (toasted and medium ground)
1 cup potato chips (lightly salted, crushed)
Preparation:
1. Place the dark chocolate, honey, butterscotch chips and peanut butter in a medium-sized bowl and melt slowly over a double boiler. It takes around 20 minutes.
2. Whisk the mixture until completely melted and fold in the peanuts and potato chips.
3. Spoon about 3 tablespoons of the mixture into your hand and gently form a ball.  Make 20 balls and place them into small paper cups. Refrigerate for 15 minutes.
Cocadas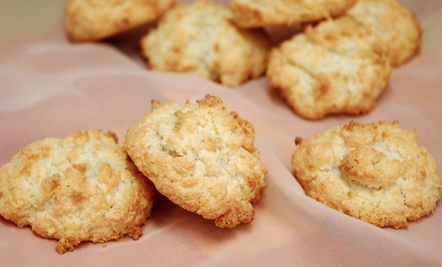 (12 pieces)
Ingredients:
¼ cup honey
2 cups shredded coconut
¼ cup condensed milk
3 egg whites
½ tsp almond extract
Preparation:
1. Preheat oven to 350° Fahrenheit.  Spray a cookie sheet lined with aluminum foil.
2. In a bowl, add shredded coconut, condensed milk, honey, egg whites and almond extract, mix together with a spoon until fully combined.
3. Lightly wet hands, spoon about 3 tablespoons of coconut mixture into your hand and gently form a ball.  Place onto greased cookie sheet.
4. Lightly wet hands again, and repeat process until all mixture is formed into 12 balls.
5. Place onto a 10″ x 15″ cookie sheet.  Bake for 12 to 15 minutes until light golden brown. Allow to cool.