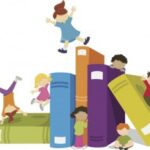 DAY 294 of 365 Days of Literacy for Kids:
Obsolete words are no longer in general use and may have fallen out of favor for nearly a century or more, but who says obsolete and rarely used words can't be revived by kids who love words?
Today's word is NIM, a noun meaning thief.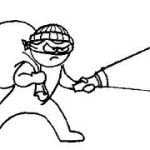 The noun nim is derived from the verb nim, meaning to take or to steal.
Kids will love the word nim because it is a good way to describe an unsavory character.
Use nim with your kids and grandkids today… but don't be a nim!
Join me each day here for OCTOBER OBSOLETE – 365 DAYS OF LITERACY FOR KIDS! – fun, easy and completely do-able!