Sesame Street is a staple in our house.  I've had William in front of Sesame Street since he was just a few weeks old, it's had that kind of staying power in my house.  I love it.  Not to mention one of Ben's (my 3rd son) first word's was "Elmo."
Elmo, Cookie Monster, Oscar and Grover have been life-long friends to them, and to me.
So when we were sent the Once Upon a Monster family adventure game playable on Kinect for XBOX 360, I knew my sons were going to go ga-ga for it!  I mean… GA-GA!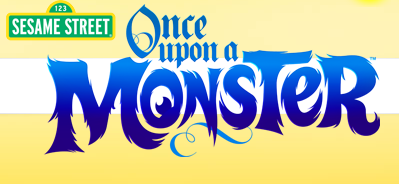 And guess what?
They did.
When it comes to XBOX games, I'm a little strict as to the kinds of games they can play.  I need to make sure the games are family-friendly and appropriate for all of my boys (ages, 3, 4 6 and 7).  I love watching them play together.  And I love when it's a game that gets them all giggling and laughing and moving together. Actually physically moving.
Sesame Street – you nailed it with Once Upon a Monster.  My sons not only love it, mama loves it, too!  🙂
What's so cool about it?
My sons join Elmo, Cookie Monster, Oscar and Grover as they discover a long lost children's book titled (ah-ha!) once Upon a Monster.  As they read, my sons actually join in on the action to become part of the living storybook adventure.  They're helping new monster friends with their problems by exploring the book chapter by chapter and page by page.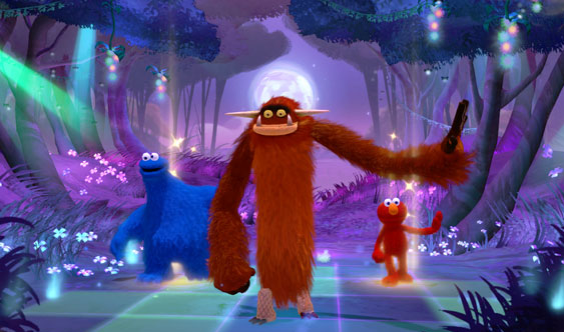 My favorite feature is the co-op gameplay.  I love seeing William play with Henry (my oldest and youngest sons) and I love playing with the boys myself!  There's literally something for everyone.  My sons are able to learn social, emotional and other important life lessons through Once Upon a Monster… and I love it.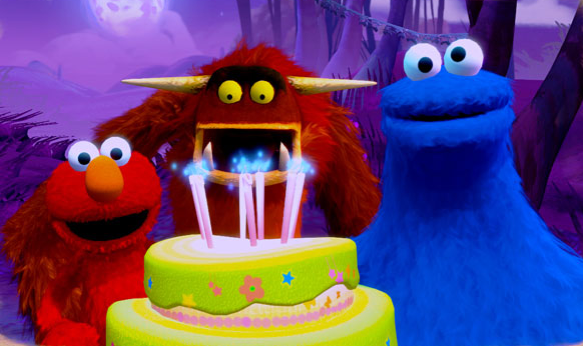 The boys are doing fun things — playing monkey-see-monkey-do, playing instruments and running obstacle courses (it gets a little competitive in our house!).
The colors and pictures are incredible… this is such a hot item!  A perfect family game!
There's not much like this out there for kids, and when something like this comes along… you cherish it!  It's gold.