Brian and I are both homebodies by nature, so we really make an effort to make plans, especially on the weekends, to have date nights (or days) out. It's a little easier in the summer because the weather is warmer and the days are longer… we, you know, want to be outside.
When autumn comes around, it can get a little trickier to muster up the energy to go out, especially during the week. It's a little chillier, a little darker, and cozying up next to each other on the couch sounds very inviting. But once we go out and enjoy what our little state has to offer, we're always happy we did!
Autumn in Rhode Island is truly a fantastic time. There are so many ways to enjoy the season: apple picking, corn mazes, hayrides, pumpkin carving – and one of my local favorites – the Jack-O-Lantern Spectacular at Roger Williams Park Zoo.
If you've never been, let me tell you, the Jack-O-Lantern Spectacular really is quite spectacular.
It had been a few years since I'd been to the event, which features thousands of glowing pumpkins on display, and Brian had never been, so I was very excited to experience it with him.
This is the only photo we took of ourselves – in the car at Roger Williams Park Zoo:
This year's theme is "A Journey Around the World," which was a lot of fun (please excuse the quality of my iPhone photos):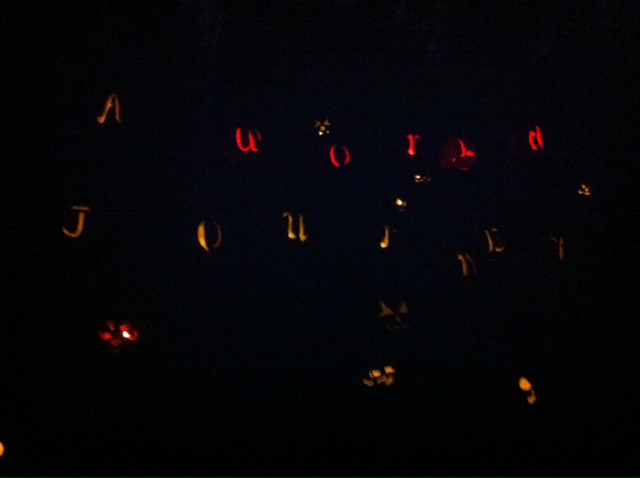 As we weaved our way through the park, there were no shortages of awesome, intricate pumpkin carvings to take in: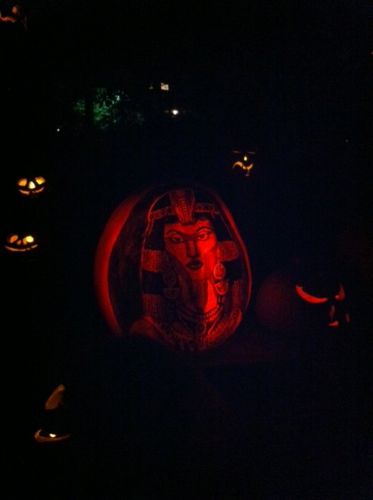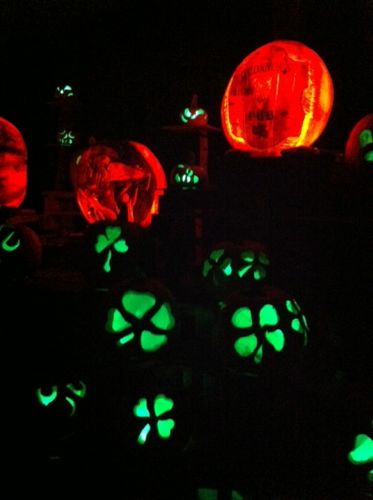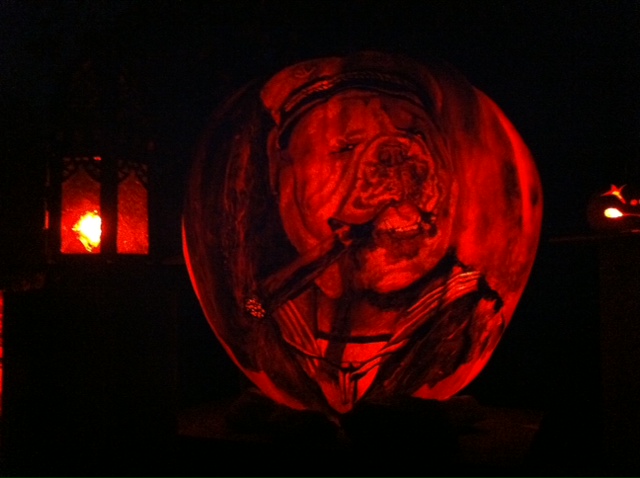 And, of course, there were the Jack-O-Lantern classics: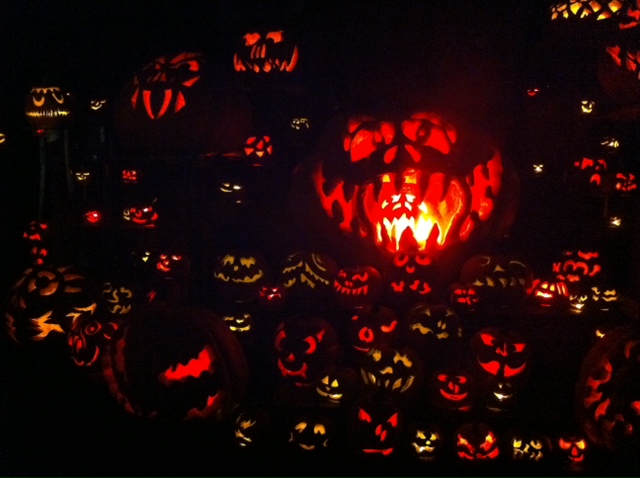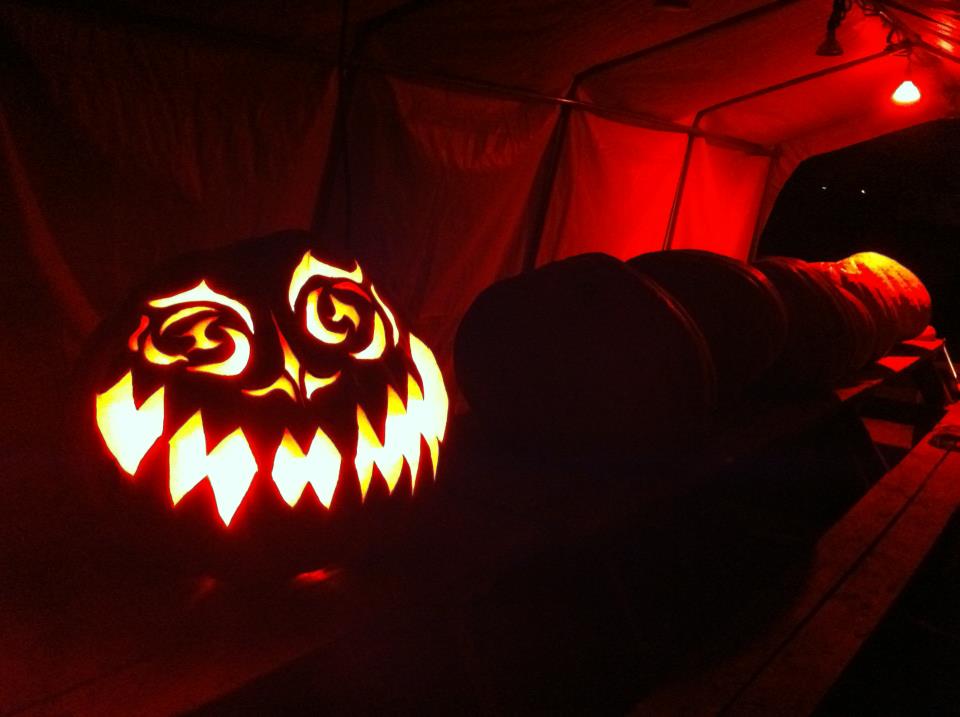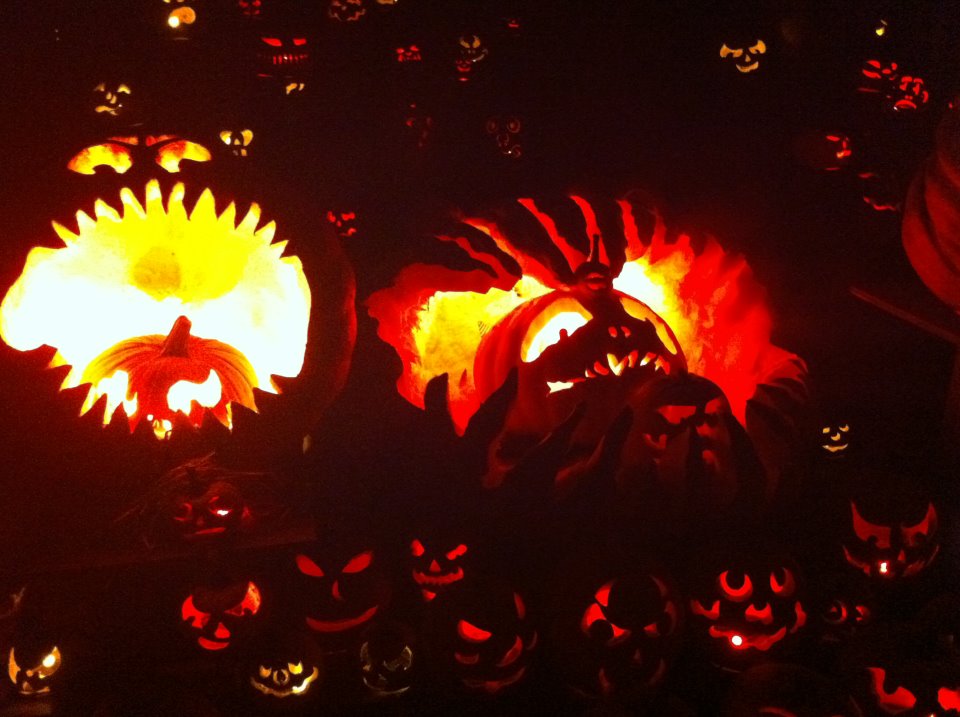 Brian and I had a blast! It really is fun for all ages… we walked the Specacular among couples like us, college-aged adults, families with small children and grandparents.
The Jack-O-Lantern Spectacular runs through October 31, 2011. Is is open nightly, rain or shine, 6 p.m. to 10 p.m. Tickets can be purchased at the gate.
Go experience the spectacular for yourself!