I'm so excited and honored to be on the CVS Holiday Savings Squad!
I've blogged about this before, but CVS has always been a part of my life. I grew up 2 miles from a CVS in my hometown of Barrington, RI… and it literally was the place I used to ride my bike to and meet my girlfriends. I will never forget buying my very first tube of lipstick there (Revlon's Pink Foil), it was a happy day for me… and I wore it to my very first 8th grade Dinner Dance with Matt Homonoff!
And as I got older, CVS continued to be a part of my life. When I went off to college at Brown University, I used to frequent the CVS on Thayer Street in Providence, RI daily! From creams and soaps to makeup to candy to my magazines… it was my place. Even when I went off to NYC after college, I found a CVS in the City! It just felt comfortable to me, I knew CVS.
And now as a mother of 4… back in Rhode Island, CVS is still in my life. I still stock up on my makeup and lotions and creams and soaps… but now I'm also stocking up on things for the boys and household cleaners. Oh, yes… I've evolved with CVS! My needs and wants may have changed a bit, but CVS is always that go-to place for me… and I've been lucky enough throughout my life to live near a CVS. Honestly, I live 2.3 miles from one.
So… when CVS asked me to be part of their Holiday Savings Squad, I JUMPED at the opportunity because I am in awe and in love with their new Gift Card Promotion going on right now!
Oh, yes… NOW through December 25, 2011, members of CVS/pharmacy's ExtraCare Rewards program can earn $10 gift cards to Macy's, Gap, Applebee's, Shell Stations, American Express, Barnes & Noble or CVS/pharmacy every week simply by spending $30 on products clearly marked as part of the "Earn Free Gift Cards" promotion. And don't worry, these items will be marked conveniently in the weekly CVS/pharmacy circular and in-store.

GIVEAWAY:
And starting this week and for the next 4 weeks, I'm giving away a $100 Gift Card to CVS/Pharmacy!!!
How can you enter to win:
1. Leave me a comment
2. Tweet me why you love this promotion at @AudreyMcClellan
3. Email me at Audrey at MomGenerations.com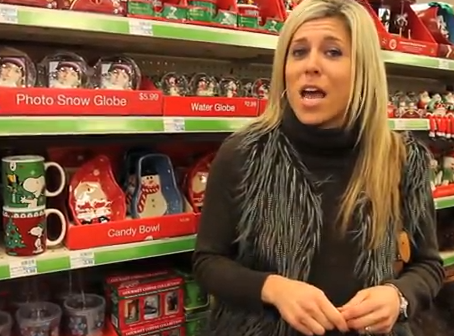 Disclosure:
CVS/pharmacy is providing the gift cards for my winners and is compensating me for working with them on the Holiday Savings Squad.