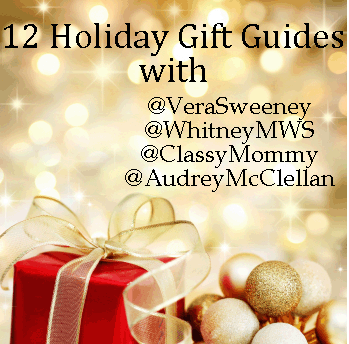 Sponsored by:
With so many new holiday toys, decorations and gadgets, don't forget to keep battery safety in mind! Coin-sized button batteries can cause serious injuries to children if ingested. Don't know what items contain button batteries? We're here to help.
Holiday Gift Guide 2011: The Best Toys & Gifts For Preschoolers

I've partnered up with bloggers: Colleen Padilla from Classy Mommy, Vera Sweeney of Lady and the Blog, and Whitney Wingerd from Mommies with Style to bring you a fabulous and extensive Holiday Gift Guide. We've come up with 12 Holiday Gift Guides, all ranging in different topics, to bring to you 12 packed days full of our favorite Holiday Gift ideas this season!
Today's Guide is all about… The Best Toys & Gifts for Preschoolers.
Here are 10 of our favorite Holiday Toy & Gift Ideas for Preschoolers:
These are great for boys and girls as I have one of each and they both adore all of these fabulous finds.
1. Sugar Chute B. Toys – $15 at Target
2.Uncle Milton Moon in My Room – $17.50
3. Melissa & Doug Wooden Brownies – $16
4. Radio Flyer Lights and Sound Racer $39
5. My Very Own Cottage – $32 (Note: It's Cardboard and so much fun!)
6. Leapfrog Tag Solar System Adventure Pack – $13.99
7. Jake & The Neverland Pirates DVD $14.99
8. Melissa and Doug Cookie Set – $19.99
9. Furreal Friends Snuggimals $9.99
10. Costume Club Treehouse $49.99
11. Lego Duplo Big Box 71 piece $28