I wanted to blog about this yesterday, when it actually was our first day renovating, but after hours of cleaning and stripping wallpaper, I was too exhausted! Oh man, we have a lot of work to do!
But it's all good… we got a lot done and I started to do a little decor/furniture planning/placement in my mind. And luckily, Brian has a lot of experience in property management (his family's company owns a lot of property), so when I was panicking about all the work we have ahead of us, he was confident and calm about getting everything done. (He's the level-headed one in this relationship, remember?)
So while Brian worked on doing massive amounts of cleaning (washing the windows, walls and trim… scrubbing the floors… cleaning the ceiling fan and all the light fixtures), I worked on stripping wallpaper.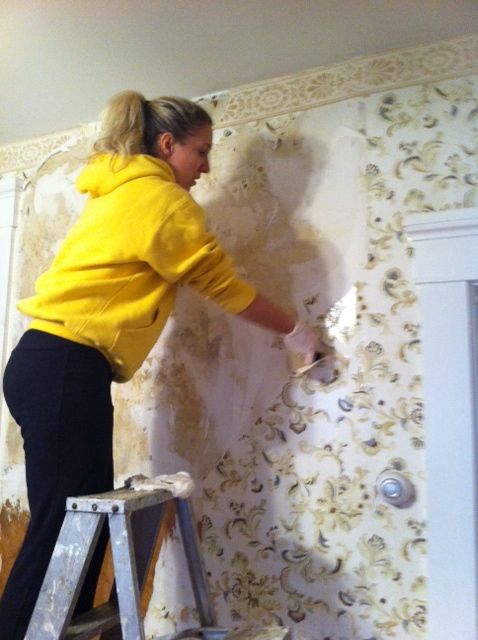 I didn't quite get it all done, but we did go from this…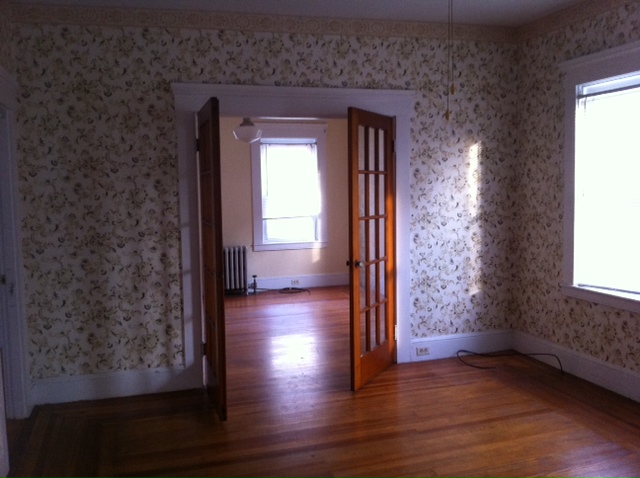 to this…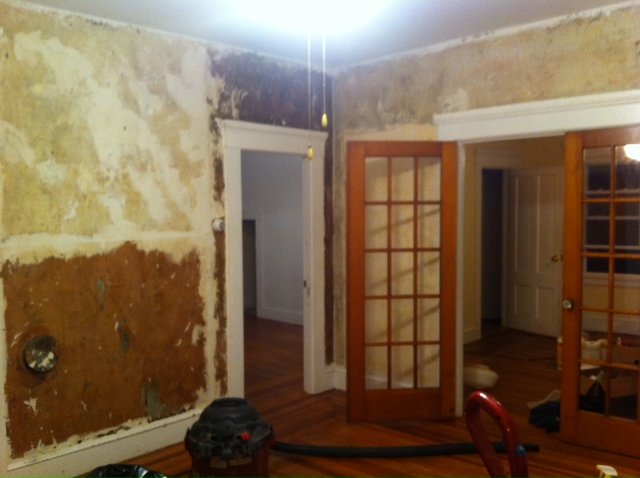 So that's progress!
I'm heading over to the house to get some more work done now. Stay tuned for more.
Oh, and here's a quick house tour video I put together. I took it at the end of a long day, so yeah… the energy level isn't all that high!
[youtube]http://www.youtube.com/watch?v=joFUXcnYAEQ[/youtube]