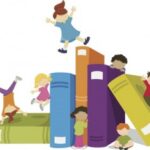 During the month of November, I will be sharing KNOW-VEMBER: FUN NOVEMBER FACTS from all around the world.
Take a few moments from each November day and share the KNOW-VEMBER fun, knowledge, discovery and smiles with your kids and grandkids.
*************************************************************************
Day 319 of 365 Days of Literacy for Kids:
November 15th is NATIONAL CLEAN OUT YOUR REFRIGERATOR DAY…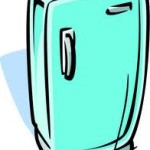 Talk about a great way to get kids reading, thinking, communicating AND cleaning!
Pick a few minutes (or maybe a couple of hours?!) today to get your kids and grandkids involved in digging the stuff from the backs of your refrigerator shelves and from the bottoms of your bins.
Have the kids read expiration dates, guess what's in those storage containers, and remember the last time they ate a hot dog from that random package. (Also keep plenty of trash bags handy.)
Some sources cite the invent of  National Clean Out Your Refrigerator Day as a way to purge and clean your refrigerator for the new, fresh Thanksgiving Feast food…  but, in any case, National Clean Out Your Refrigerator Day will have your kids laughing (possibly grossed out, too) and your refrigerator dazzling clean.
Have fun.  (Dare to take before & after photos?)
Join me here each day in November for KNOW-VEMBER: NOVEMBER FUN FACTS – on 365 DAYS OF LITERACY FOR KIDS! – fun, easy and completely do-able!