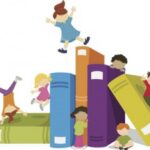 During the month of November, I will be sharing KNOW-VEMBER: FUN NOVEMBER FACTS from all around the world.
Take a few moments from each November day and share the KNOW-VEMBER fun, knowledge, discovery and smiles with your kids and grandkids.
*************************************************************************
Day 329 of 365 Days of Literacy for Kids:  Fun, Easy & Do-able Daily Activities for Kids!
November 25th is NATIONAL PARFAIT DAY…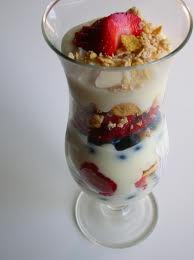 Although no-one seems to know how this November day got its start, we do know that a parfait consists of layers and layers of ice cream, yogurt, custard or pudding with whipped cream or sauces, and any combination of syrups, purees, fruits, granolas, nuts and whatever else you fancy… and is traditionally served in a tall, fancy glass.
The word parfait means perfect in French. Perfectly delicious!
Gather some parfait ingredients and whip up some layers and layers of perfection with your kids and grandkids today!
Join me here each day in November for KNOW-VEMBER: NOVEMBER FUN FACTS – on 365 DAYS OF LITERACY FOR KIDS! – fun, easy and completely do-able!