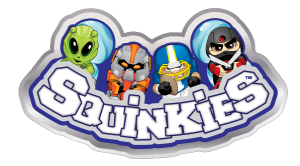 Squinkies are the boys' latest obsession. You literally can't walk through a room in our house without finding several of them around the room. I wasn't really sure how they'd react to them, but I was really surprised. I guess I shouldn't have been!
Squinkies are squishy rubber figures about an inch high. There are hundreds of them from sports figures, aliens, superheros, warriors, cars and more. They even have the boys favorite characters with Toy Story, Cars 2 and Marvel Universe Bubble Packs, as well as Hot Wheels. Each Squinkie comes in its own plastic bubble and each Bubble Pack contains a few tinted bubbles that contain surprise characters.
There are so many ways the boys can play with them, their imagination is truly the limit. They love them with or without the bubbles. They line them up and knock them down. They hide them around the room and see who can find the most. They also love battling with the included dice. The keep coming up with new ways to play and I love watching their minds at work.
[youtube]http://www.youtube.com/watch?v=GuUkIE_nVbg[/youtube]
Squinkies also has a line of dispensers that work like a classic gum ball machine with a cool boy twist. They load the Squinkies in their bubbles and place them in the top of the dispenser before inserting a magic coin and turning the dial to dispense one Squinkie. You can't imagine the excitement when luck drops them a character they covet!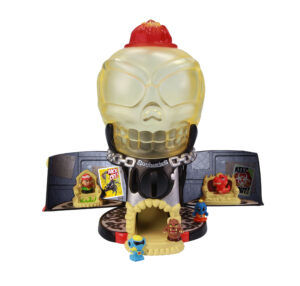 We have the Skull Cavern Playset which in addition to dispensing the Squinkies also fold open to reveal secret thrones on which they can play. Other dispensers include the Marvel Universe Spider-Man Dispenser, the Cars 2 Globie Dispenser and the Hot Wheels Shark Zone Dispenser. They're begging for these!
Squinkies also has a line of Rides, vehicles that carry several Squinkies in or out of their bubbles. These are in high demand in our house because we have a ton of Squinkies but only three Rides between four boys. The odd man out gets to pick the first five Squinkies and usually goes straight for his brothers' favorites in hopes he can cut a deal!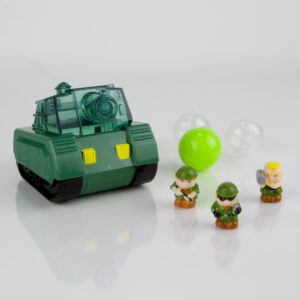 Squinkies will be a big hit for the boys this Christmas when they find bubble packs full of new characters in their stockings and new Dispensers and Rides under the tree. They've circled everything Squinkies in every circular they can get their hands on, just so Santa isn't confused!