As of today, Brian and I are homeowners!
And future landlords! We bought a two-family house and will be living on the first floor while renting out townhouse-style second and third floors. Now we just need to rent it.
But the second unit is pretty much all renovated; our apartment, however, can use some major sprucing up.
The house was build in 1900, which I'm so excited about because I've always loved houses built in that era. It has french doors and hardwood floors and period details that I love.
Now, if I my interior design skills were half as good as Brian's building skills, I'd already have a pretty sweet vision for our place… but we are going to have to settle for me finding inspiration on Pinterest and trying to recreate it as well as I can.
My first task is to take down the wall paper in the dining room and paint it…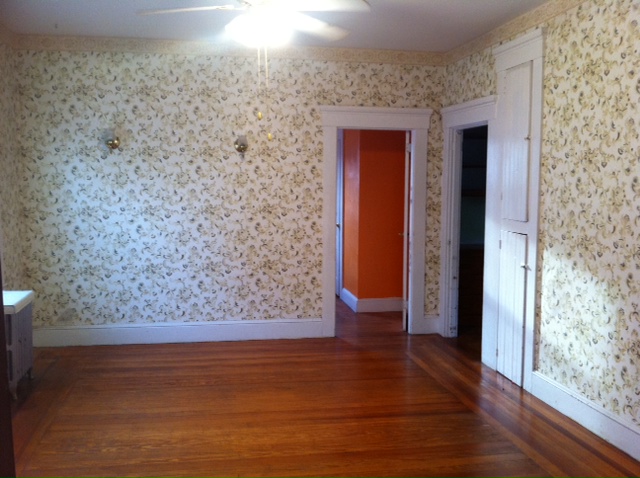 Oh, and I also need to prime and paint the living room (Brian has already decided this is going to be Benjamin Moore Lancaster Whitewash. No discussion! Luckily, I'm a fan!):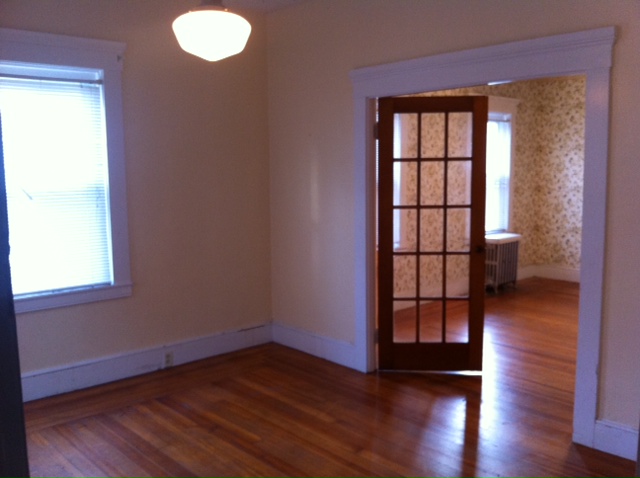 I know this is going to shock you, but I'm going to change the bedroom color, too: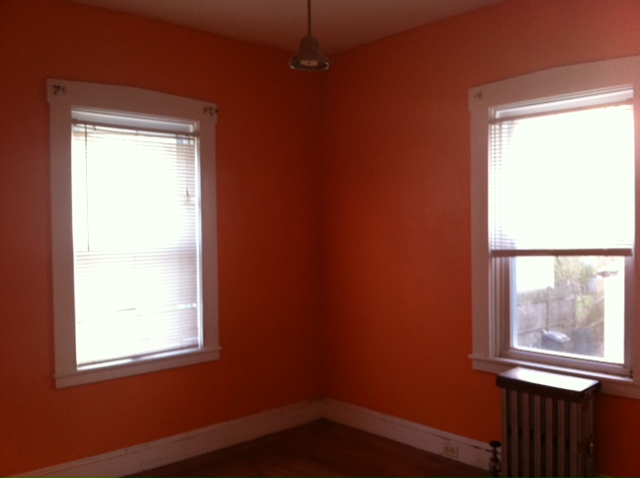 And the office needs a little color, don't you think?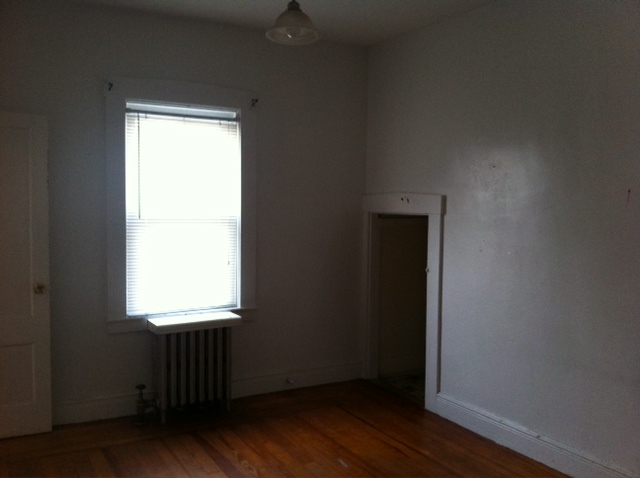 And finally, the kitchen: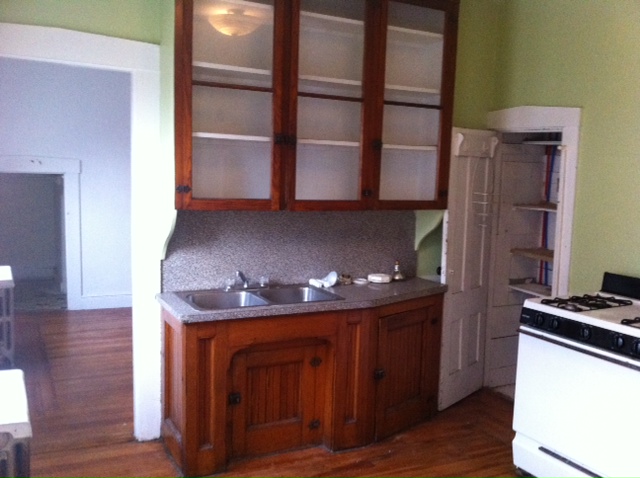 Our plan is to put in new cabinets, a new counter and new appliances. Brian told me I can be in charge of picking everything out, but remember? I have no design sense.
The kitchen is a small space, but I think we can make it look cute.
Of course, this is my definition of "cute":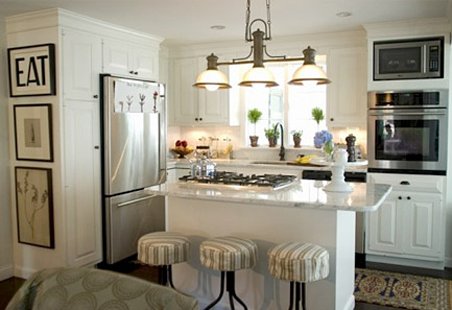 Oh yeah, we can totally make that work!
Dream kitchen by Kate Jackson Interior Design