Looking for the Best Baby Gift!! I've got it from Alex Toys – My Busy Activity Center
!! Looking for a fabulous gift to give the child in your life? I've got a great one here! ALEX Toys has their My Busy Activity Center that I just LOVE!
ALEX Toys
Here's the thing when it comes to toys. Look for toys that will:
1. Hold up to the test of time
2. Will be engaging for kids
3. Will be toys that you can easily clean
4. Will be toys that you can make sure your kids are learning from
5. Are toys that are just FUN for your kids to play with
ALEX Toys
There are 5 sides of discovery and lot so fun! I love that the sides are bright, bold and cheerful… also solid wooden cube contains lots of playful activities including curvy bead mazes, peek-a-boo-doors, spin and match animals, "turn and learn" ABC tiles and racing vehicle rollers. It was nominated as one of the Best Toys of the Year!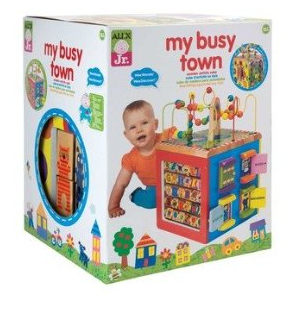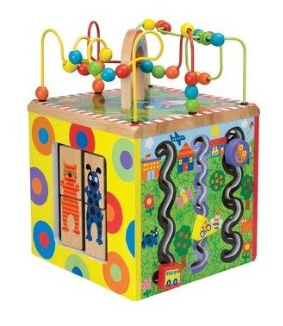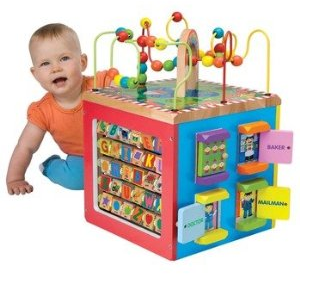 I love anything that keeps a child engaged, entertained and happy… ALEX Toys – My Busy Town Activity Center will do that!
I even featured it on my Holiday News Segment… hope you like it!!!
Gift guide: Ideas for the kids: foxprovidence.com
Wanted to pass along!! I will say ALEX Toys are the best quality! They really do last forever! I have bought items that have easily lasted over 8 years! I mean – that's just incredible! I'm all about making sure I can get the most out of the toys I bring into my house. My sons were all so little together, so it made sense for them to play and enjoy and be part of it together!
Make sure you keep me updated!
Here are my YouTube videos for toy reviews, too!
Head over to check out the kids opening gifts on Christmas Day! Always fun!
Disclosure: Was sent product for review.