Kid Fashion: LOVING these Kid Express Sneakers
One of my girlfriend's is coming over next week, so I wanted to get her daughter a little something for the Holidays. She's always been beyond gracious to my boys, so I wanted to get something ultra-girly, ultra-special and ultra-cute for her little one.
Her daughter LOVES shoes! Whenever she comes over, she hides in my shoe closet downstairs and tries on all my heels (which I LOVE!), so I thought… shoes… shoes are the perfect gift to give her!
I found these ADORABLE Kid Express Coryn Sneakers on Zappos.com that I am in love with…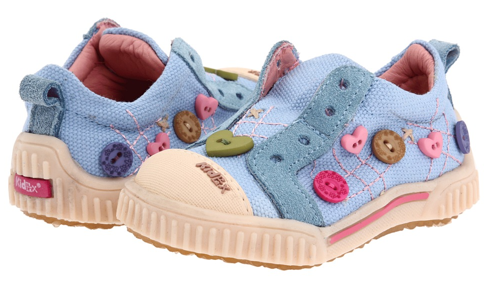 How cute are these?
Loving these… ! And they're on sale for $46.99.