With the Holidays approaching and parties already upon us, it's always fun to get a little GLITZ and GLAM!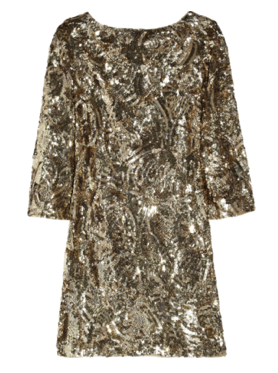 That being said… I'm literally all about the SEQUINS this Holiday season.
Sequins are as festive as can be! And the beauty of sequins right now is that they're not just limited to sweaters… there's tons of different options that can work for you!
Clutches…


Where to buy?
Try:
Forever 21
Macy's
Blazers...


Where to buy?
Try:
Banana Republic
The Limited
Tops…


Where to buy?
Try:
J.Crew
Ann Taylor
Shoes…


Where to buy?
Try:
Piperlime
Zappos
Scarves…


Where to buy?
Try:
Old Navy
Kohl's
Dresses…


Where to buy?
Try:
Forever 21
Kohl's