Today was such an exciting day… Mom and Audrey tried on and chose their Mother of the Bride and Matron of Honor dresses, respectively, from Ann Taylor.
I am going to be putting a video together to show their options and their choices (LOVE them), but first I wanted to share my wedding dress choice!
While they were trying their dresses on, I tried on my top picks from my Ann Taylor wedding dress options… and the Jasmine Lace Gown just felt like the right pick for me: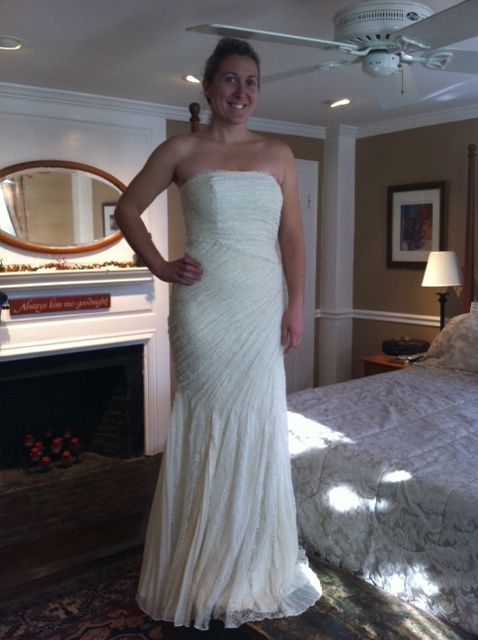 The detail on the dress is absolutely stunning.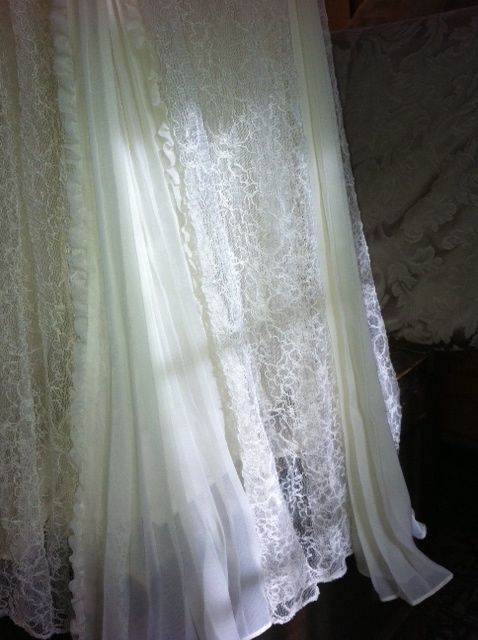 Of course, I'm going to have my hair and makeup done for the big day, and I will accessorize the dress, but even wearing it today with no fancy hairdo, makeup or accessories, I felt like such a bride.
I. love. it.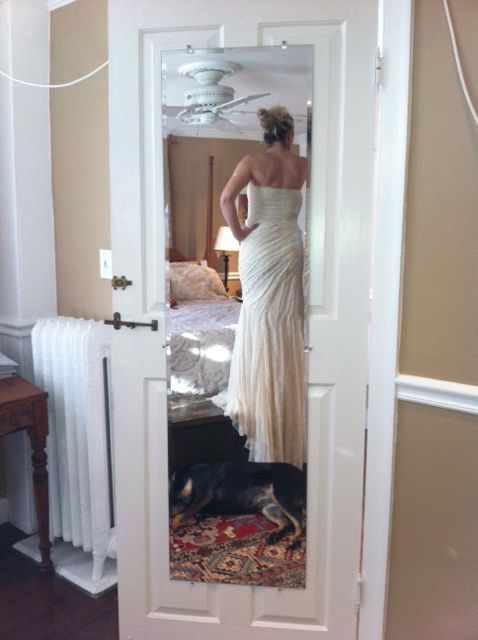 Notice Tansy at my feet… she is such a little girl and would never miss a fashion show!
–
Disclosure: Ann Taylor is sending me, Audrey and Mom the dresses of our choice for the wedding.