This Valentine's Day is different for me. It's an extra, extra special one. For the last 2 weeks I've been in and out of the hospital with Matt and well, this Valentine's Day means more to me than any other Valentine's Day has. I cherish today more than ever.
Last night as we were heading to bed, Matt said to me, "You know I haven't been able to get out to get you anything for Valentine's Day. I don't want you to be upset."
I smiled and said, "Are you kidding? I think you get a big pass this year."
So imagine my surprise when I came downstairs this morning to this…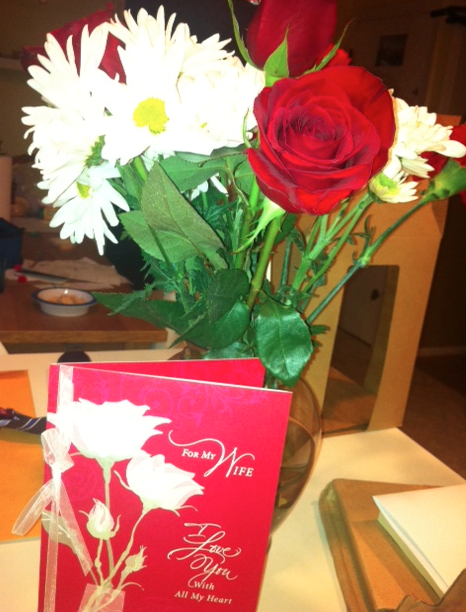 The man is good.
Very good.
I love you CRAZY, Matty.