When I was in high school silk blouses was all the rage. I had about 10 of them that I would wear all the time during my freshman and sophomore years. And I'm going to be to honest here, I even dated a guy in high school (just my freshman year) that all he wore was silk button downs, too. Oh, yes… this is true.
Well… here we are in present day.
2012 and silk is back baby!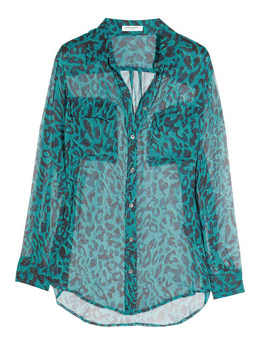 I love the fact that you need to layer a tank under a silk blouse, it's chic and trendy. I love that with the length of the silk button down shirts right now, they're long enough to wear with leggings and skinny jeans.
Honestly – they're the perfect "dressy" fit.