I had the pleasure of meeting the founder of Build-A-Bear Workshop, Maxine Clark 2 times — once at the Disney Social Media Moms conference in 2010 and once at SheStreams in NYC this past September.
She was gracious, kind, sweet and one of the most inspiring lady's I've ever met. What struck me most about Maxine was her passion… she exuded passion for Build-A-Bear and it was contagious. Both times hearing her speak and meeting her, I left a renewed sense of energy and passion. She's someone that just makes you want to be a better businesswoman, and I love her for that.
My oldest 2 sons – William and Alexander gone to Build-A-Bear Workshop about 6 times each. I was shocked to realize this past week that my youngest 2 guys, my 3 and 4 years boys have never made their very own Build-A-Bear's. I couldn't believe it! My mom smiled at me and said, "Last time you were here, these guys were 2 and 3 years old and they were sleeping in their strollers!" Well, that just needed to change! So on Monday afternoon, I took Ben and Henry to Providence Place Mall in Providence, RI and surprised them with a Build-A-Bear Workshop experience! To say it was magical is an understatement…
I captured their 1st experience through photos… !!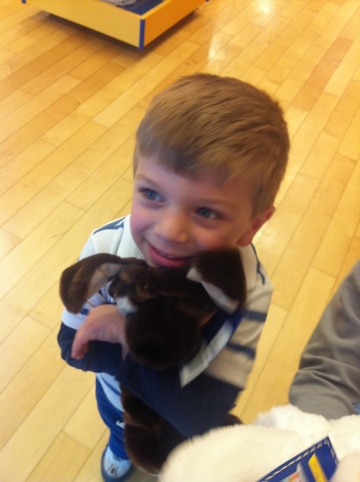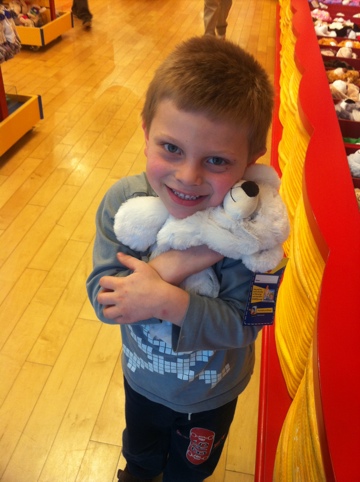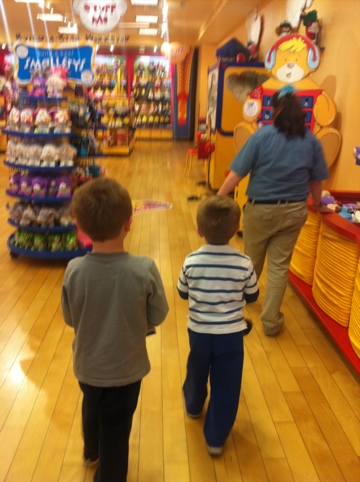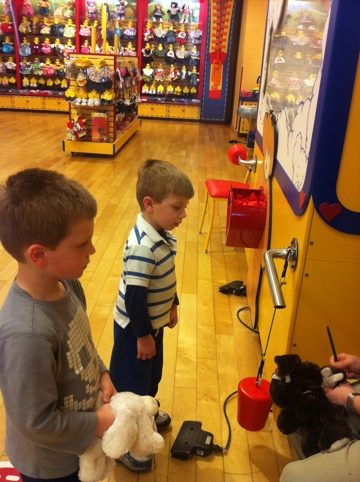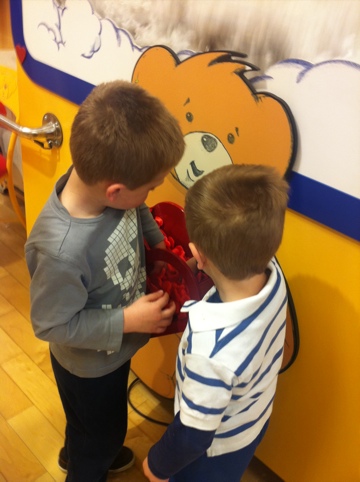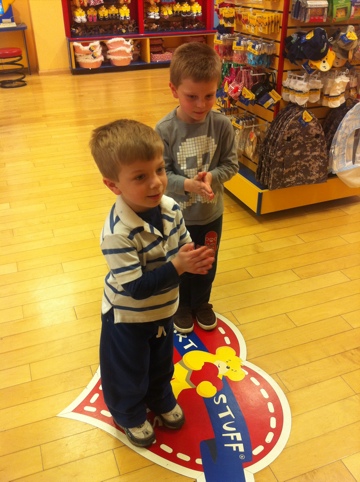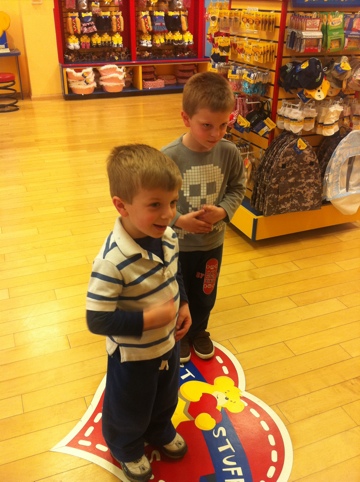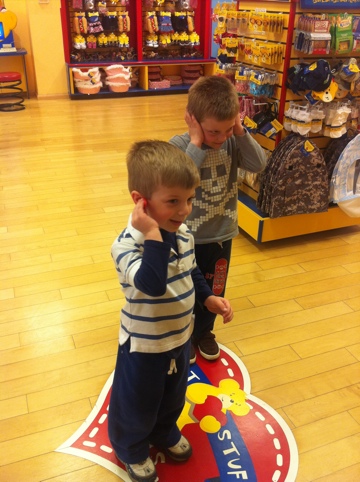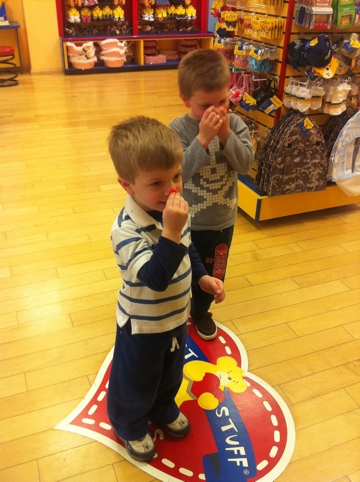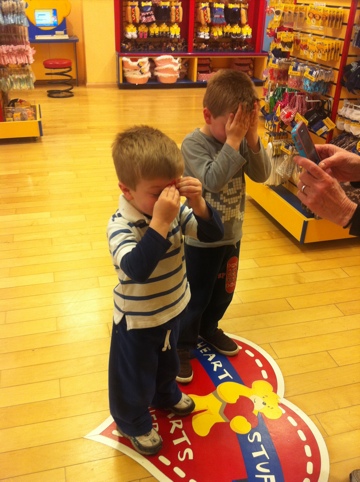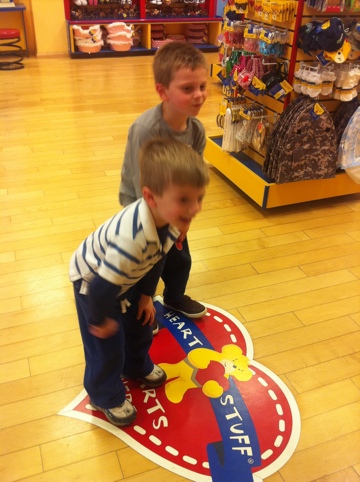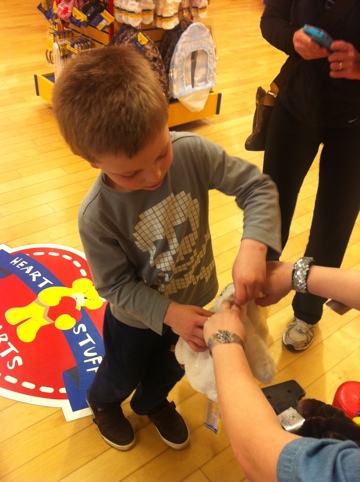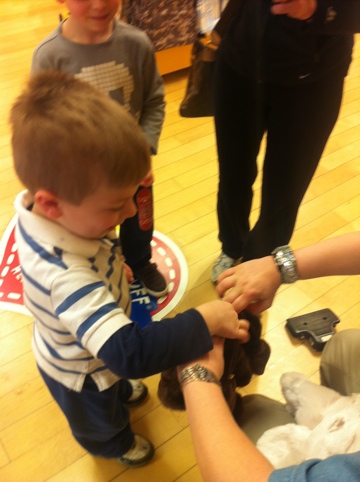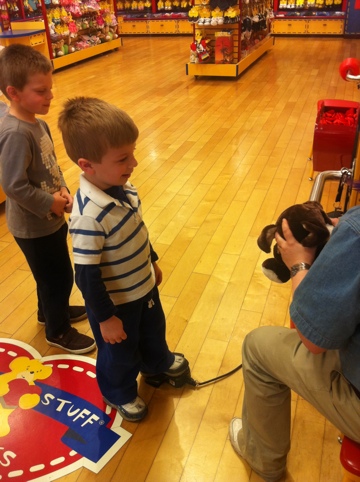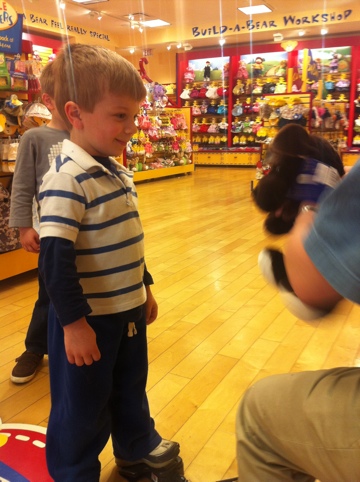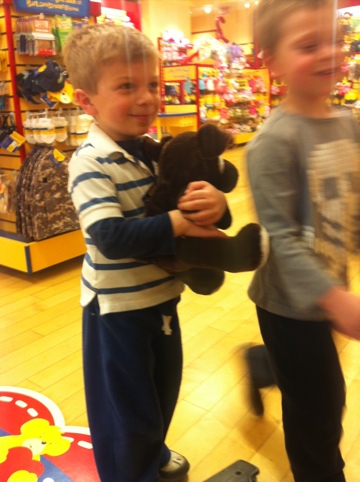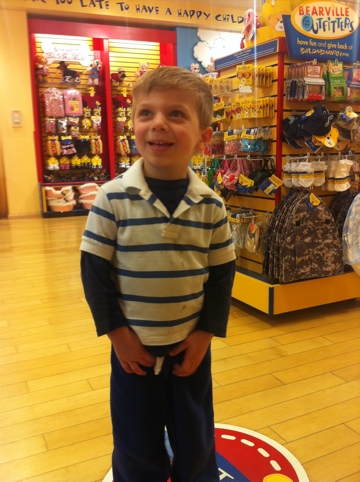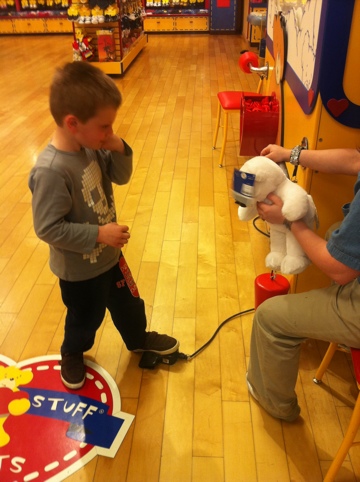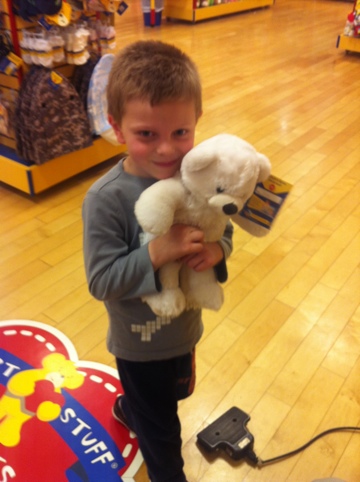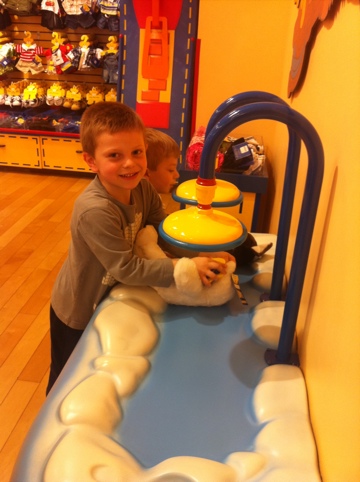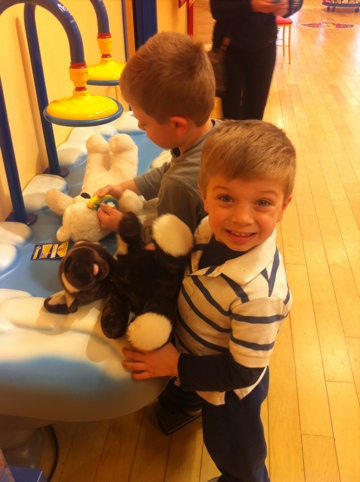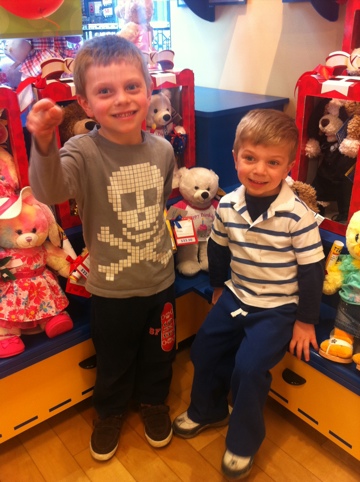 And the East Bunny has already gotten shoes and outfits for the bear, "Audrey" and the puppy, "Pup pup." Or, well… so I'm told. 😉