White jeans are my mega-spring and summer staple. I've always bought a brand new pair of white jeans and capris at the beginning of every new season, it's sort of my thing.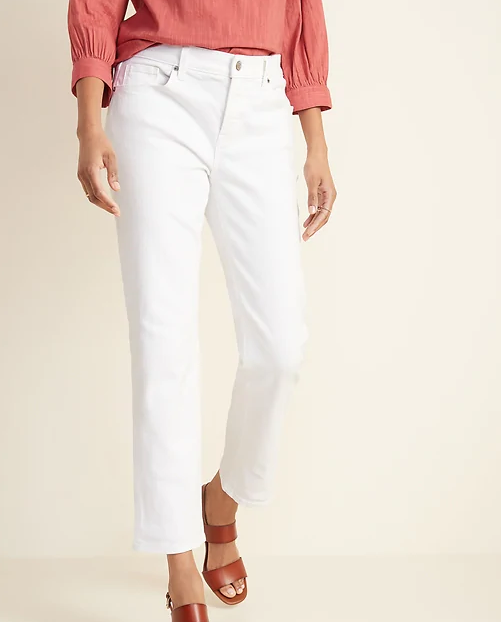 I know white jeans scares a lot of moms because they're well… white. As all moms know, we attract stains to ourselves, especially with kids under 8 years old. My poor 7 year old William squeezed a whole juice box on me Friday afternoon, he didn't mean it (I know), but I couldn't help thinking how fortunate it was that I was in navy blue sweatpants. The red juice wouldn't have looked good on my white jeans.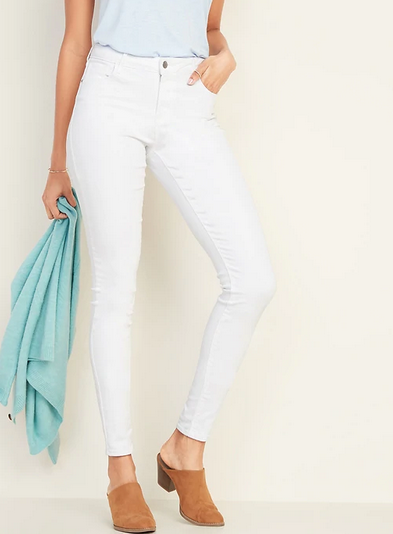 That being said, I have some advice when it comes to jumping into the white jean waters. I really think every mom should, so take this advice to fashion-heart.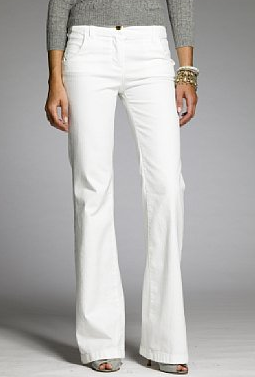 10 Pieces of Advice for White Jeans: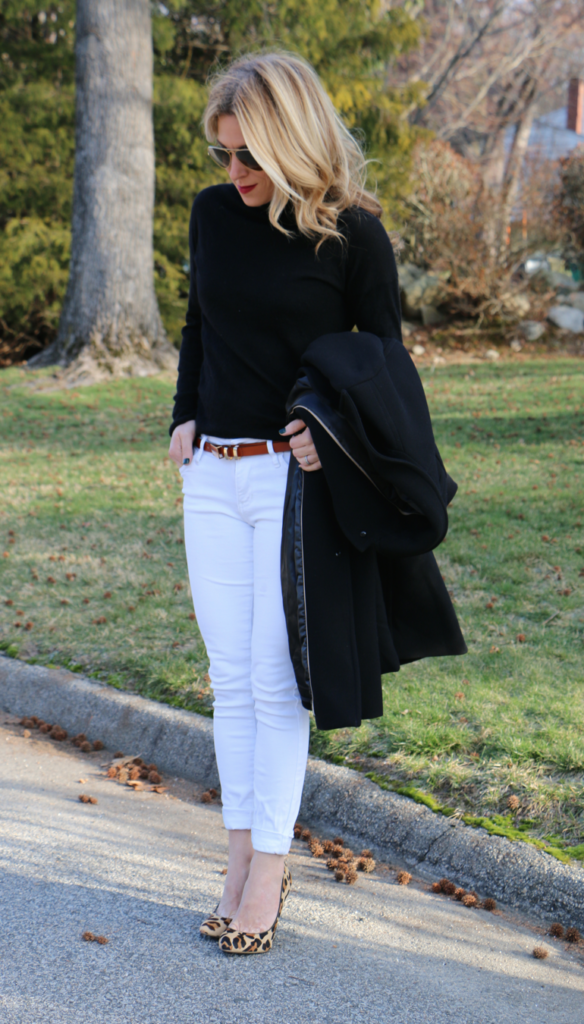 1) Make sure they fit you like a GLOVE! Don't get anything that's too long, too baggy, or too tight.
2) Make sure the denim that you're trying on is on the thicker side. Not only will you have to worry about them being see-thru, but they also won't hold up well in a mom's life (take it from me).
3) Always go with a jean that's on the low-rise side, sometimes the higher waist you go, the more awkward they are to wear with certain pieces. White jeans aren't like regular blue jeans.
4) Always wear your white jeans with NUDE underwear. You won't see any lines, I promise!
5) When you're looking for shoes to wear, I always recommend a bold color. I love wearing my white jeans with my blue flats. There's just something eye-catching about a fabulous colored shoe with white jeans!
6) If you're going to go with a Skinny Jean style, make sure the jeans hit exactly around your ankle. Don't go too long with them! If you're anything like me and you're short, I just do a quick roll-up.
7) If you're looking for the perfect accessory to add to your white jeans, I recommend 2 belts – 1) Anything with a gold color 2) Braided belts. They look phenomenal with them!