Forget wearing your white jeans Memorial Day through Labor Day… wear them year-round! I'm all about wearing winter white jeans in the winter. It's a crisp look.
Snow is white, so I've always thought of white jeans as totally acceptable in the winter months (even in high school!).
The best thing about fashion nowadays is that there aren't any rules. Anything goes and it's fashion-fantastic! Can You Wear White Jeans in the Winter? YES! Yes, you can!
Winter White Jeans: Can You Wear White Jeans in the Winter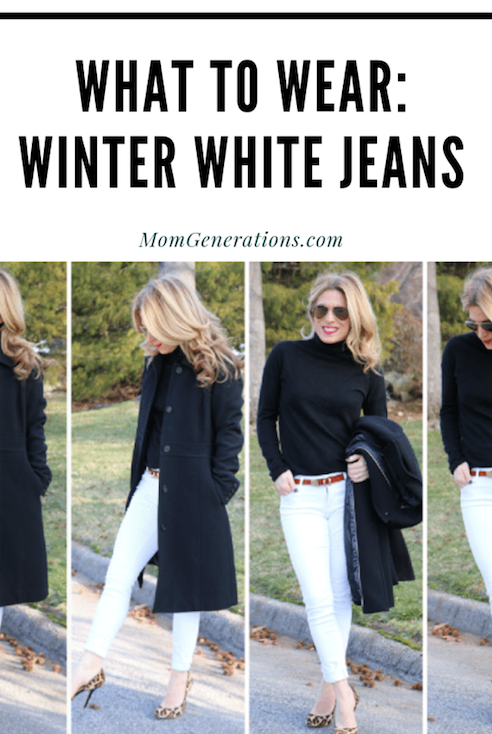 Since it's a work day for me, I wanted to show a look that I'm wearing to a morning meeting. I want to look polished and professional and I just don't feel like wearing a Little Black Dress (it's too cold!).
I opted for a black cashmere turtleneck sweater, winter white jeans and leopard heels! This is why I love to answer YES to the question, "Can You Wear White Jeans in the Winter?"
It's easy if you know how to style your white jeans!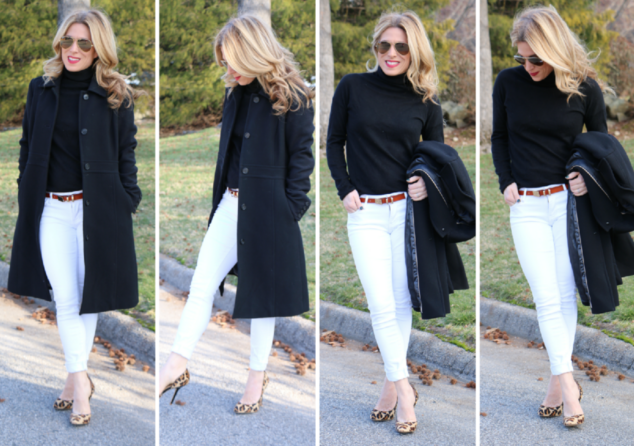 Can You Wear White Jeans in the Winter. I'm going to be honest with you. A ton of people always ask me about this and yes you can.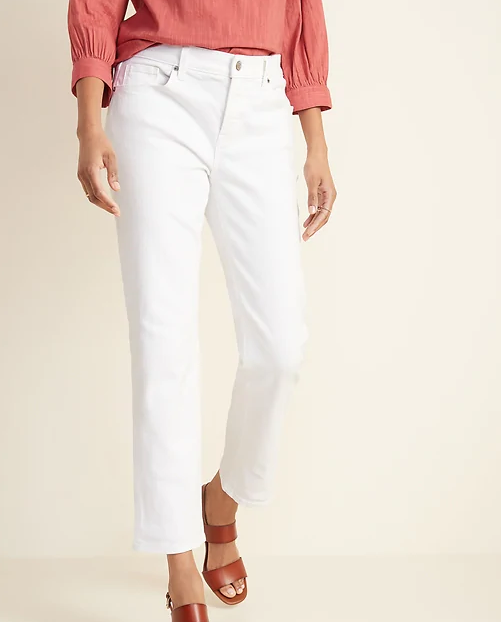 Come see how you can!! I love giving every look a little "fun!" If I'm not adding accessories, I'm adding fun prints!! I'm obsessed with leopard and plaids and polka dots and paisleys, so everything I have in the print department really centers about those 4 prints!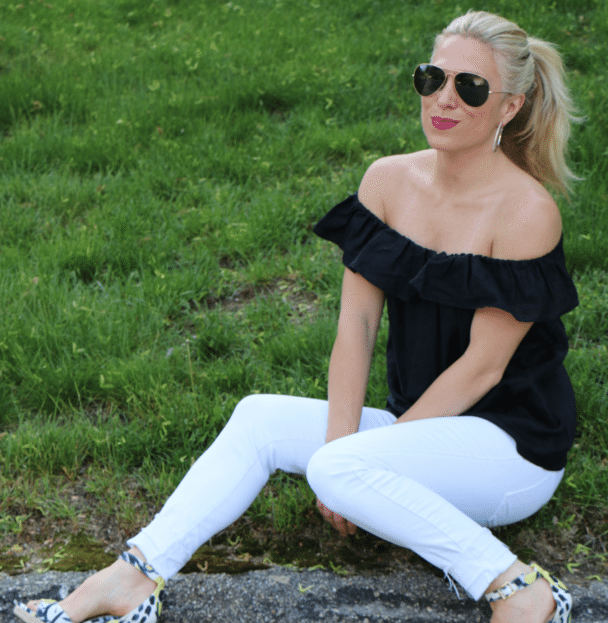 I think the leopard adds a touch of trend to the look, too – which is something I love to do for my style.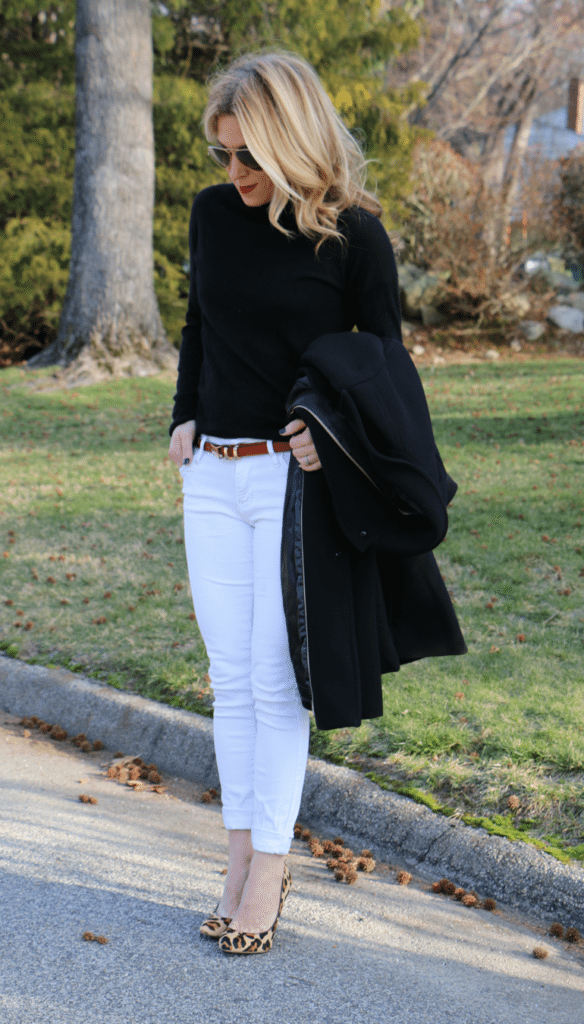 I love winter white jeans because they are so easy to pop on and go with them! They are always in style and classic and beautiful and just elegant on a whole different level. I personally love them because they just are the most perfect go to.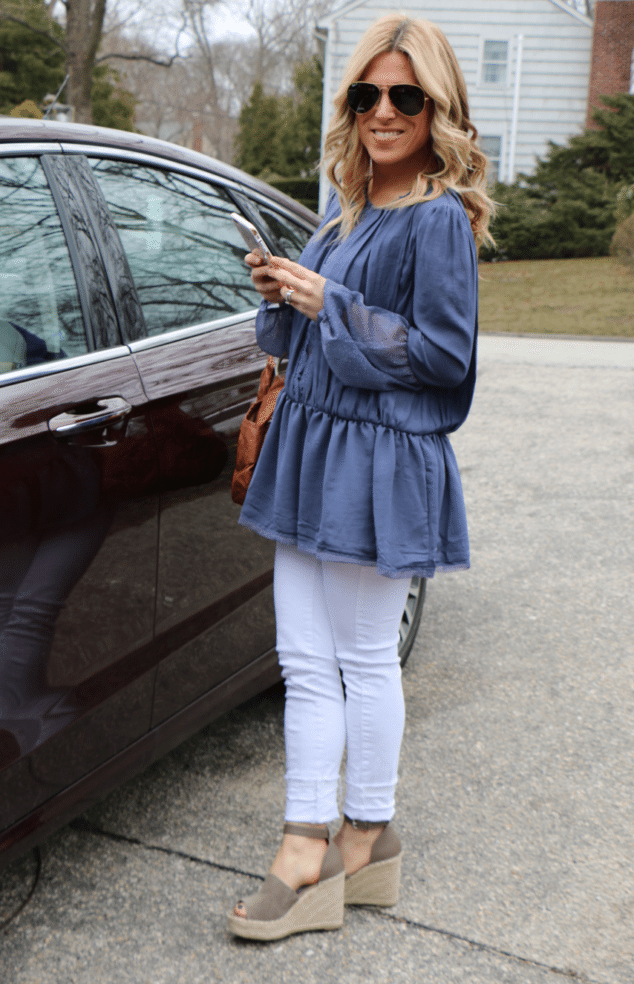 Not to mention, when I'm heading to a meeting – I ALWAYS opt for my "professional" coat. I score this beauty at J.Crew this past Fall when it was on sale one day and I just am BANANAS over it!
It's perfect in every way for me and really adds a touch of sophistication to the look, especially for work-wear.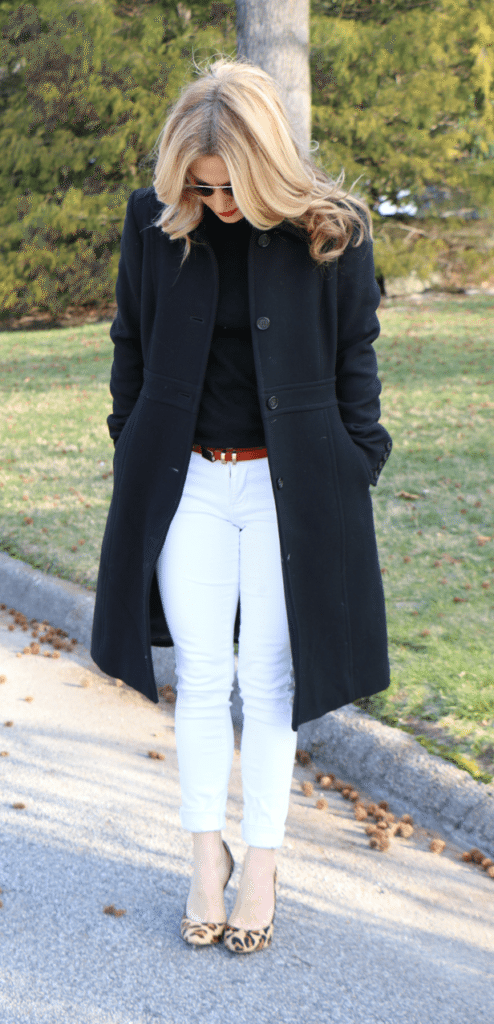 Can You Winter Wear White Jeans in the Winter
What I'm Wearing:
Jeans: Old Navy White Jeans // Jacket: J.Crew // Turtleneck: Hayden // Leopard Heels: Overstock // Sunglasses: Ray-Ban
Enjoy your Friday ladies! Have a fabulous day and take out those white jeans!!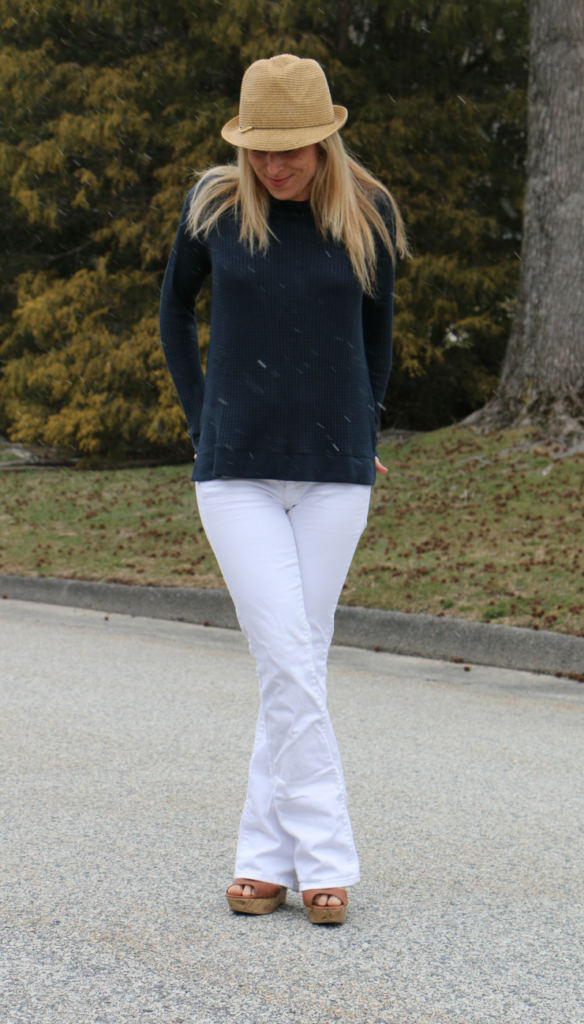 See 21 Ways to Wear White Jeans here. I outlined a ton of stuff!!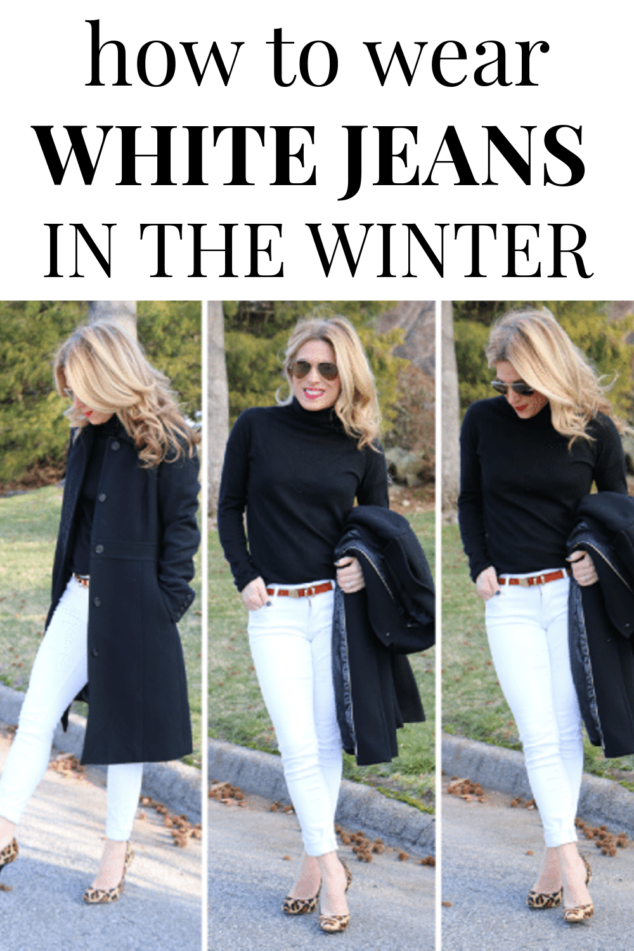 Also check out my YouTube page and love for you to join me over there, too!