Are you wondering – What to Wear with Camo Pants? I'm CAMO obsessed! If you took a look inside my closet you'd see camo sweaters, camo tees, camo scarves, camo headbands, camo EVERYTHING! I just love this camo trend and it's one that I've been wearing for years and years. It's an easy one to pull off – even without looking like you're about to go hunting! – you just need to know how to style your looks and find ways to make it look chic and trendy and fabulous! I just recently bought some camo pants and I'm in love with them!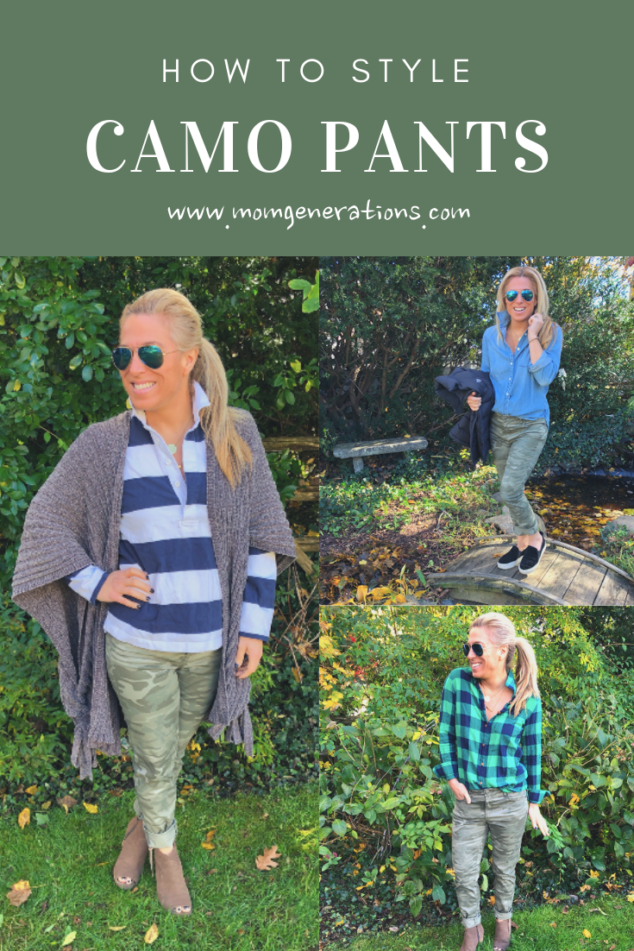 The big thing was – What to Wear with Camo Pants – they need to be worn with certain items that work, they can't just go with anything! I'm sharing 3 ways to rock your camo pants and give you some style inspiration for the common question. I'm all about making sure I share some of the top trends and showing how you can make them work for yourself. I'm obsessed with camo EVERYTHING, so for me it's all about showcasing this fab print the best way!
What to Wear with Camo Pants
1st Style – What to Wear with Camo Pants: I love to combine prints on prints! I think it looks chic and trendy! I have a bunch of patterned blouses that are so soft and I love to wear in the fall and winter! I grabbed one of my green checkered blouses and paired it right with my camo pants! It's an easy look and one that you can pull off effortlessly! Grab some booties or slip-ons and off you go!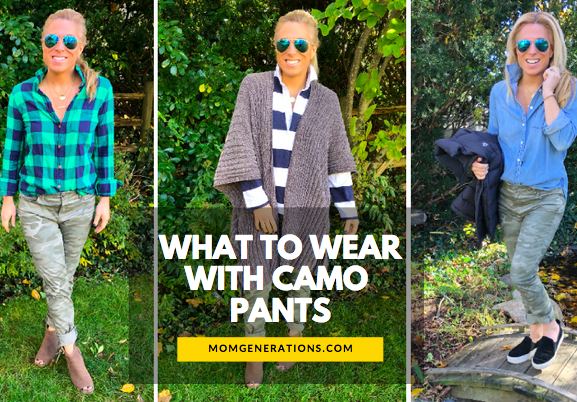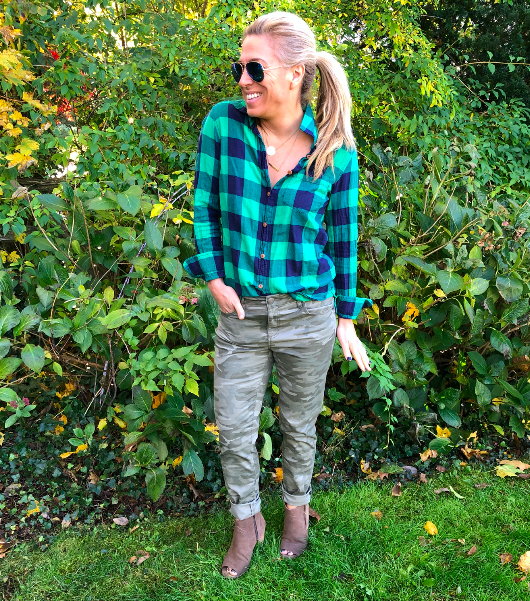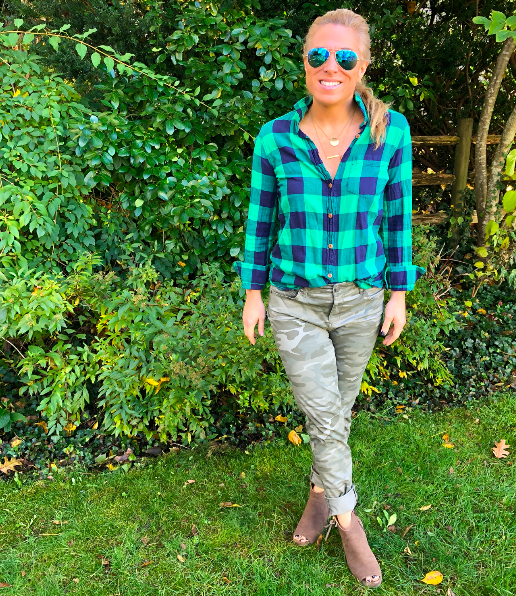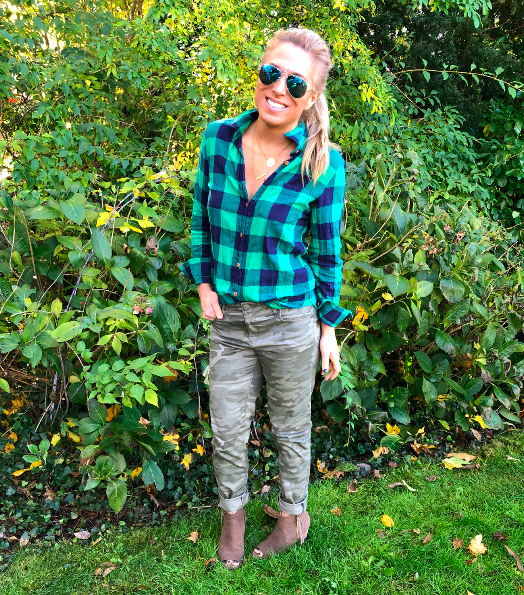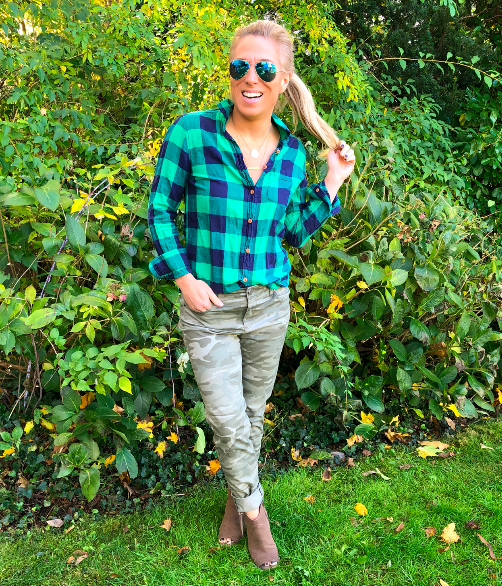 2nd Style – What to Wear with Camo Pants: Again, I grabbed another shirt with a print and paired it with my camo pants! I love stripes because they really go with everything! This is a more relaxed look for the weekend or a lunch date out with the girls! I also paired a beige poncho with it, too! I love the look of a boho sweater of a preppy stripe rugby! I just adore this look and it's so simple and classic and trendy – all at the same time!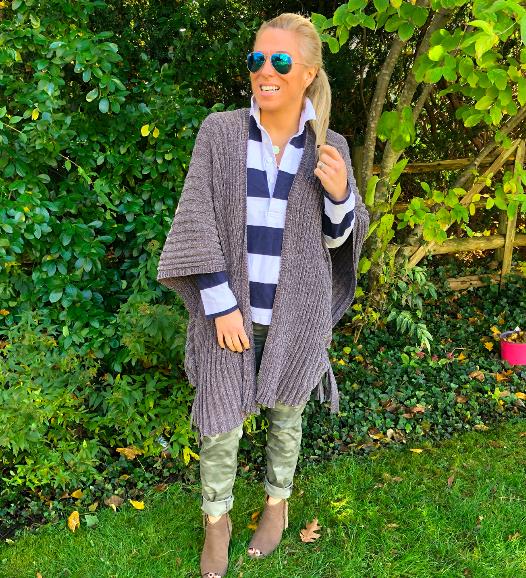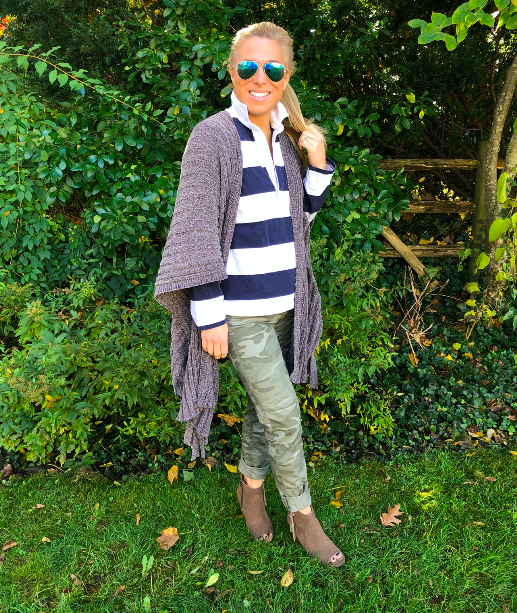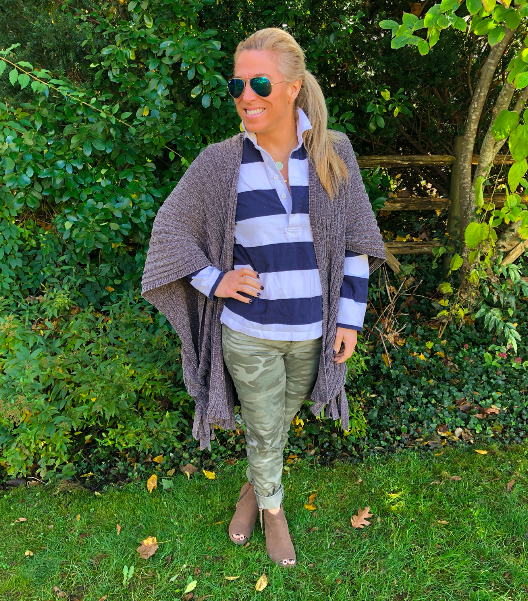 3rd Style – What to Wear with Camo Pants: Looking for a classic look? Here it is! A denim shirt goes with EVERYTHING! When you've got camo print for pants, the denim shirt is the way to go! This is always a safe look! I'm showing how you can pair it with a black puffer vest, too! Also – I grabbed my black slip-on sneakers and I was good to go! This is a true classic and I love this look because it's super easy to wear and pull off! ANYONE can rock this one!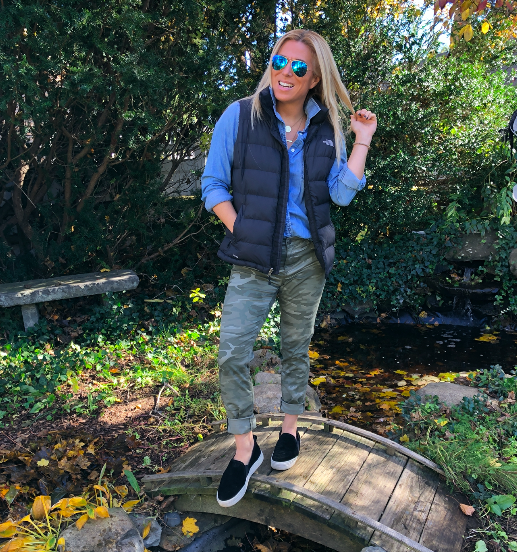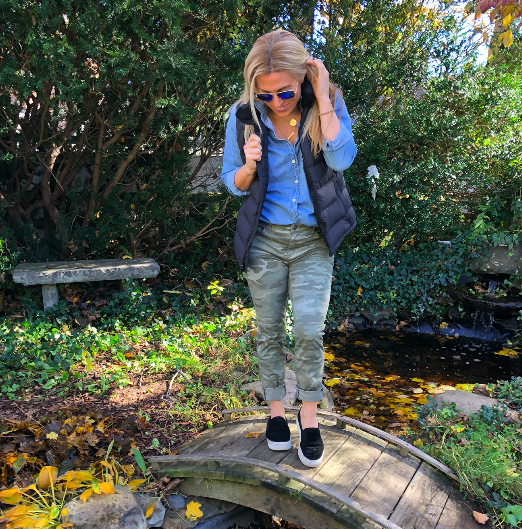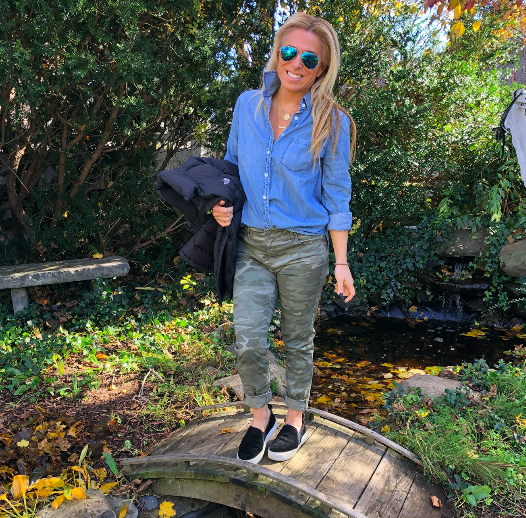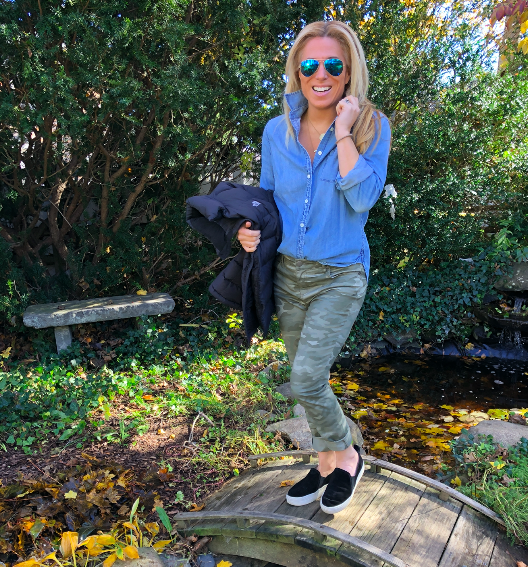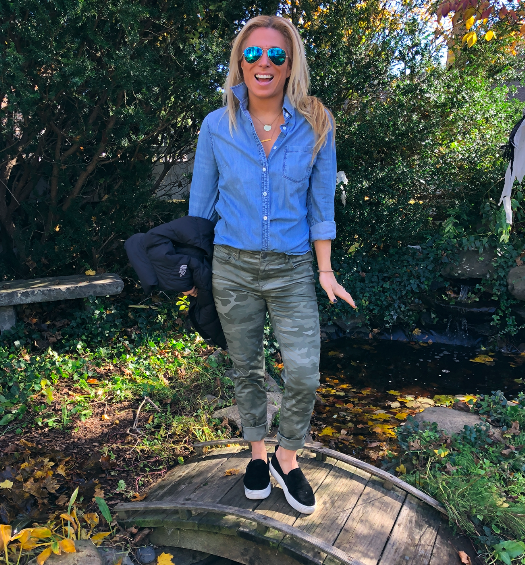 I hope you like these looks! Last week I shared How to Wear a Faux Fur Vest! I would love for you to check it out and share with me what you would like me to share about, too!!
And if you love JEANS… here are some from my friend Lauren – 9 JEANS YOU NEED UNDER $100!
Happy FASHION!!