Leftover Halloween Candy Pie – With 5 kids who all trick-or-treated for over 2 hours on Halloween, as you can imagine – we've got a ton of candy! I mean – 4 pillowcases full of Halloween candy, as well as (Victoria's) Halloween plastic pumpkin! I hate to throw Halloween candy out because it's such a waste, so what I've done throughout the years is donate 1/2 of the candy and then keep the other 1/2.
Leftover Halloween Candy Pie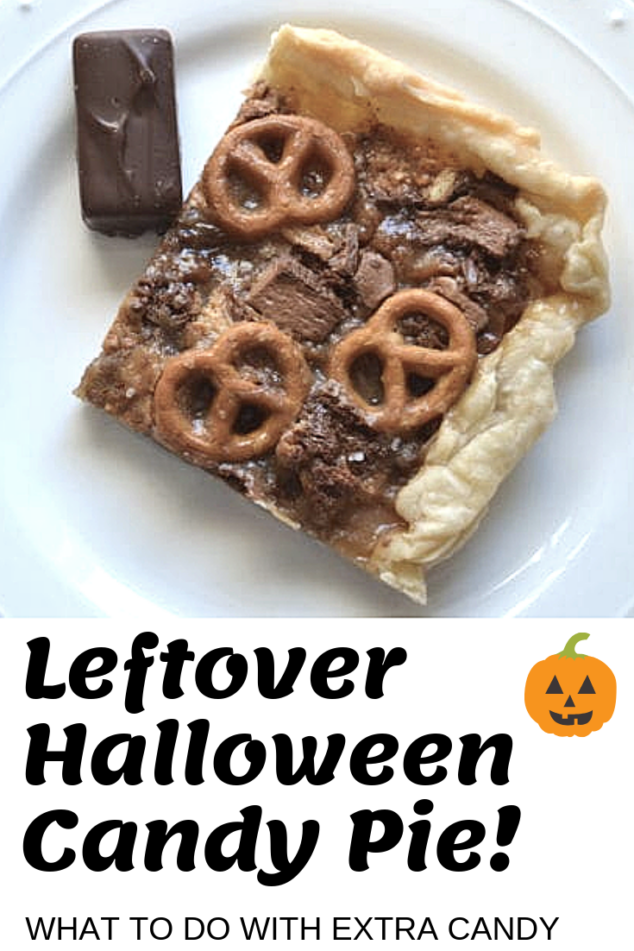 This year (for some reason) the candy is like a bottomless pit! Every single time I think we're going through it, another pile appears! I've never made Leftover Halloween Candy Pie, but this year – I'm going for it, otherwise I'm afraid the candy will be present in our house till the New Year! My friend Sheri shared this insanely delicious looking recipe with me and I'm thrilled to share it with you!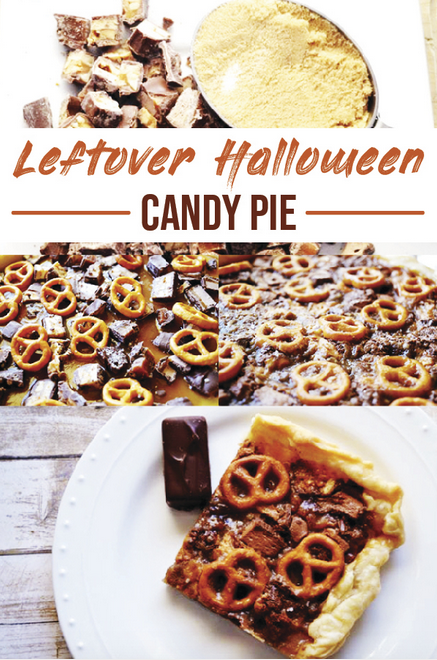 Leftover Halloween Candy Pie
Ingredients for Leftover Halloween Candy Pie:
2 pre-made pie crusts
1 stick of butter (melted)
½ cup brown sugar
Leftover Halloween candy (yum yum!(
Pretzels
Coarse sea salt
How to Make Leftover Halloween Candy Pie:
Pre-heat oven to 350ºF

Place pie crusts on top of eachother and roll them with a rolling pin to make a rectangle.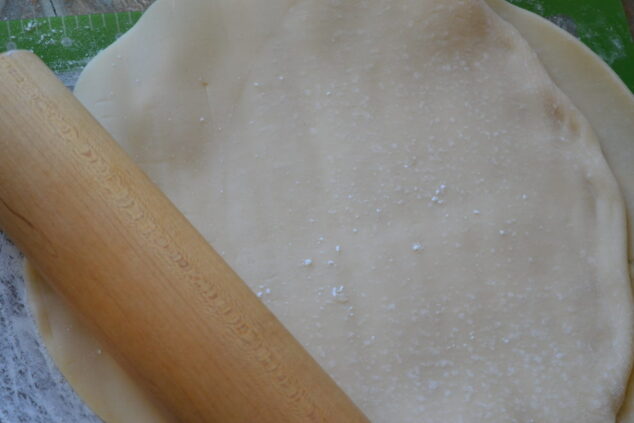 Place crusts on an ungreased baking sheet.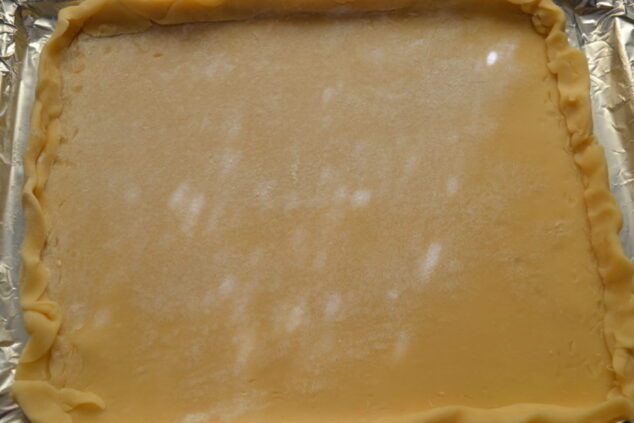 Whisk together melted butter and brown sugar then spread on top of the crust.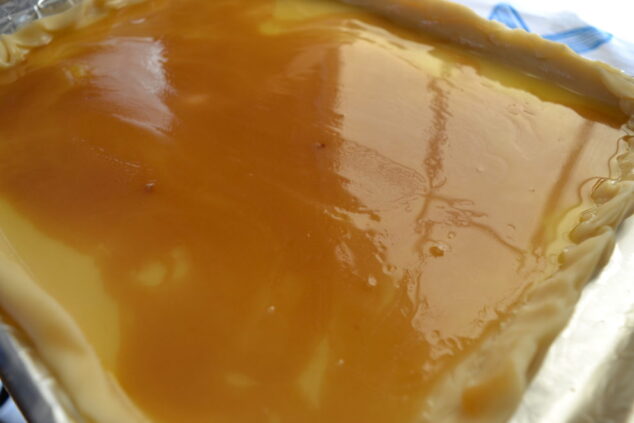 Chop up desired candy bars into pieces and top the pie crust.
Layer on some pretzels.

Bake for 25 minutes.

Remove from oven and sprinkle with some coarse sea salt while still warm.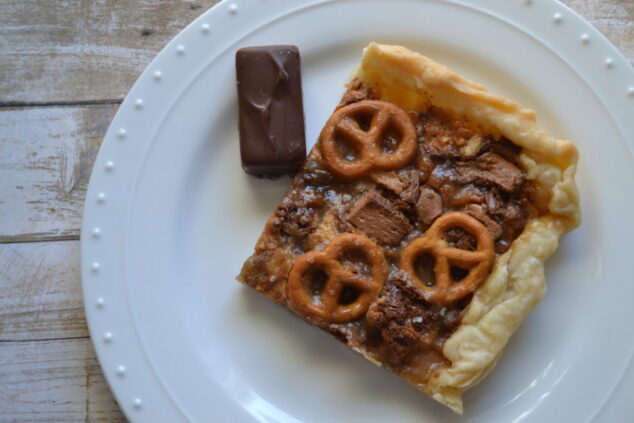 Let it cool 30 minutes before serving.
I mean – how amazing does this look? It's every kid's dream come true and beyond! Make sure you take the time to get some photos of your kids indulging! This only happens once a year! So embrace it!
Check out another Halloween Recipe fave of mine here!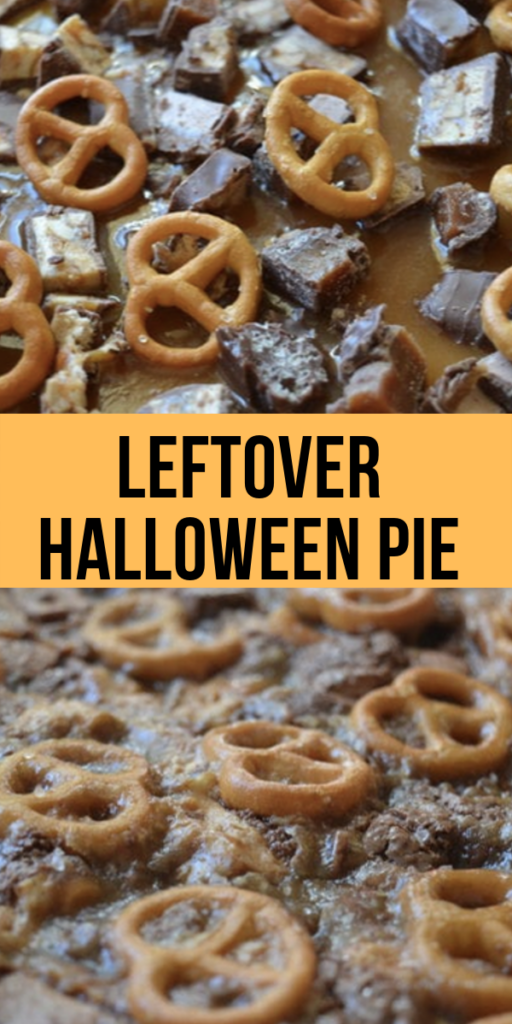 Thank you to Sheri McShane for this amazing recipe and idea! *Sheri McShane is a contributor for MomGenerations.com! Sheri has the blog: When the Kids Go to Bed.
Hello All. My name is Sheri. I am a working mother of 3 pretty darn fabulous little boys. I'm trying very hard to handle the stresses of working, being a mother, being a wife, keeping house, and finding the time to just laugh and enjoy life. A few things you should know about me: I'm an iced-coffee addict, I love to organize, and I love my wine. I am also a master at fort-building and being the belly-eating monster. Fitness and healthy eating habits are important to me so you may hear a little about that too. Here you will read about my daily musings and of course my venting, wine glass in hand. Hope you find something you can relate to. Cheers. If you're a crafty kind of person, come visit me over at The Crafty Collaborative. Here you will find a group of us ladies reviewing and test driving all the fabulous recipes and DIYs we find on Pinterest. We'll let you know if they're worth diving into.