Monster Cookie Recipe for the win!! Fun and Easy Halloween Monster Cookies OR just fun cookies year round! Thanks to Sheri McShane  – my contributor to MomGenerations.com! Sheri has the blog: When the Kids Go to Bed. I'm always looking for easy and fun ways to bring in Halloween fun! Halloween is a great time of year to cook and dress up and bake!
Halloween Monster Cookies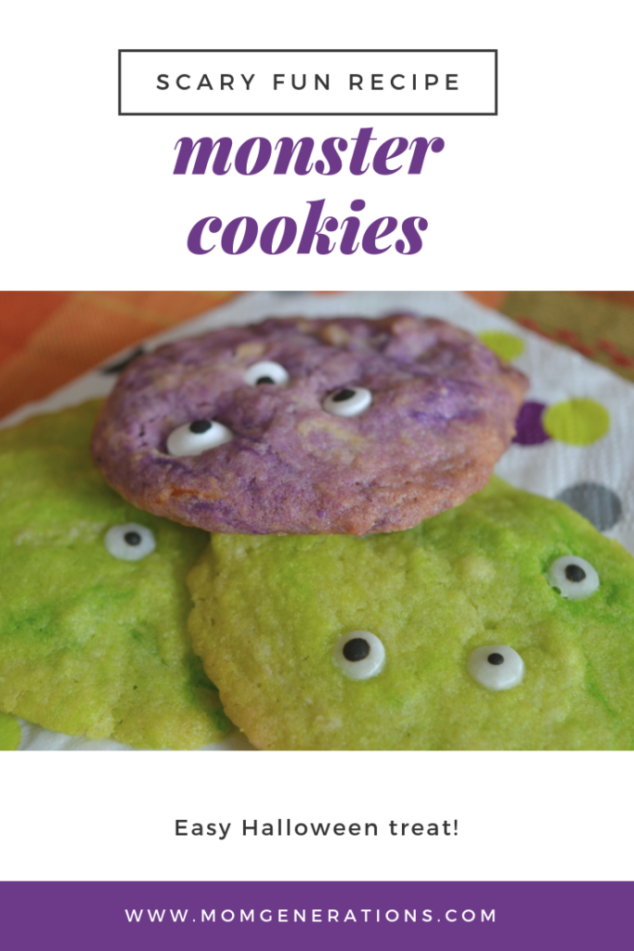 Also we love to decorate the house from top and to bottom!! Fun and Easy Halloween Monster Cookies are attached here! These are a true treat for your family. And this is a BIG BUT, too – you don't JUST have to make these for Halloween! My sons are BIG monster fans, so these can be made year round. It's actually even more fun to have these made during the year!! I love to surprise the boys after school with them or when they have friends over the house.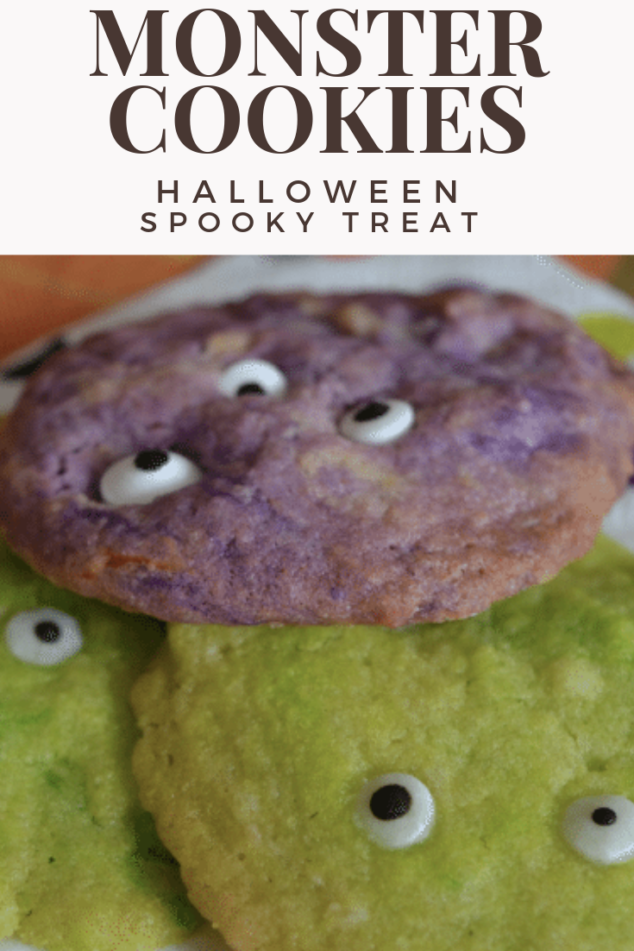 Monster Cookie Recipe

Ingredients – Items for Monster Cookie Recipe
1 pkg sugar cookie mix
Edible eyes
Neon gel food coloring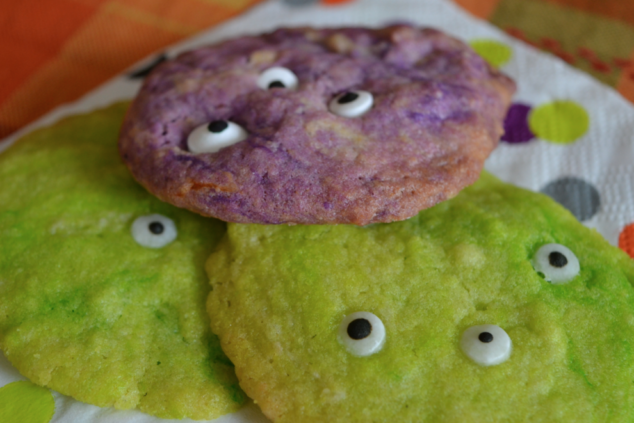 Monster Cookie Recipe Steps

A simple store-bought sugar cookie mix is what you will need. Some Neon-Gel food-coloring works perfect to get those fun, vibrant Halloween colors. We chose neon green and neon purple; I simply split the dough in half. Blend your dough with the food coloring and bake your cookies using the drop method as directed on the back of the package. As soon as they're done, pop in some fun edible eyes before they start to cool. I found some at my local craft store.
I'm telling you – you can really have some fun with this Monster Cookie Recipe. Don't limit yourself to certain colors either! Really take the time to have some fun and enjoy making them!! I love the eyes on them!! Makes you smile and really think about how cool and creative you can get with them!! Woohoo!!
The kids had a blast both making and eating these little monsters!
ABOUT SHERI MCSHANE: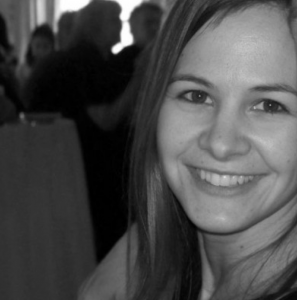 Hello All. My name is Sheri. I am a working mother of 3 pretty darn fabulous little boys. I'm trying very hard to handle the stresses of working, being a mother, being a wife, keeping house, and finding the time to just laugh and enjoy life. A few things you should know about me: I'm an iced-coffee addict, I love to organize, and I love my wine. I am also a master at fort-building and being the belly-eating monster. Fitness and healthy eating habits are important to me so you may hear a little about that too. Here you will read about my daily musings and of course my venting, wine glass in hand. Hope you find something you can relate to. Cheers. If you're a crafty kind of person, come visit me over at The Crafty Collaborative. Here you will find a group of us ladies reviewing and test driving all the fabulous recipes and DIYs we find on Pinterest. We'll let you know if they're worth diving into.