If you're looking for some fun holiday headbands, I've been on the hunt for YOU! 🙂 I'm someone who loves a headband, so for me – I always love to change it up for the holidays! These fun headbands for the holidays are perfect to wear to school, work, or any holiday party!
Fun Holiday Headbands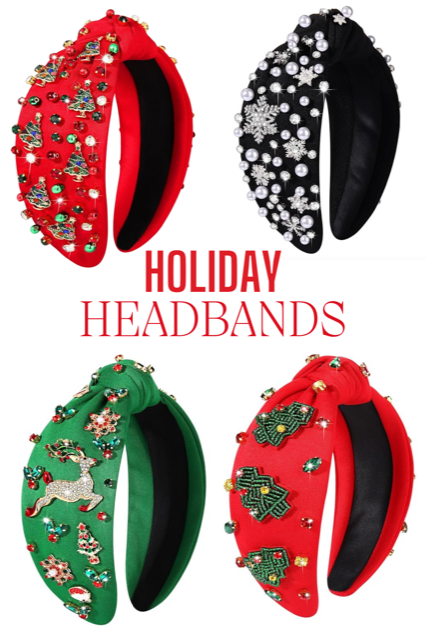 When it comes to headbands, they're great to wear with your hair down or with your hair up. I've done a couple of videos showcasing different ways you can wear your way with a headband. I think it's just a pretty and easy way to make a headband work.
What I love about adding in a holiday headband is that it's an inexpensive way to be festive! You don't have to worry about buying an outfit from head to toe. You just need one basic accessory and you're golden!
4 of my Favorite Festive Headbands
These are 4 of my favorite. I love that these all have a bigger band, which means they'll stay put. And I also love that you can't miss the festive spirit on them! The gems and the bedazzling are top-notch on these!
They're festive and just beautiful to rock during the holidays. You can also change up your look and hairstyle to make them versatile! You could go with a monochromatic look on one day and then a plaid look the next! It's easy as can be!
You will love these!
Get into the holiday spirit with our festive Christmas Headbands! Features red plaid top knot headband embellished with shiny rhinestone, elegant pearl, and Christmas-themed charms, from adorable reindeer antlers, Xmas bows, Xmas trees, and Santa Clause to sparkling snowflakes, spread joy and merriment. If you're looking for Christmas hair accessories, then our jeweled holiday headband is perfect to impress at a variety of festive parties and Christmas celebrations.
This one is absolutely adorable!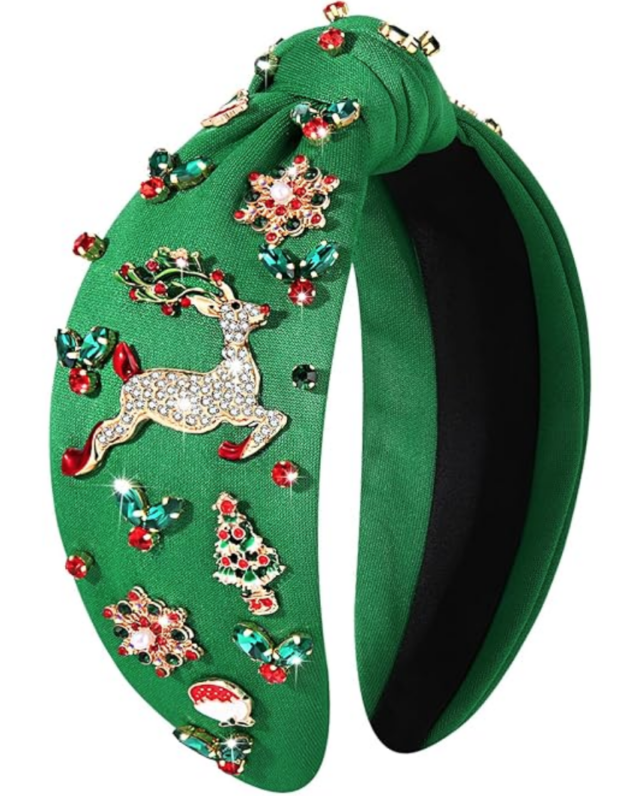 Buy it here.
How pretty is this one for the holidays? Love the bling!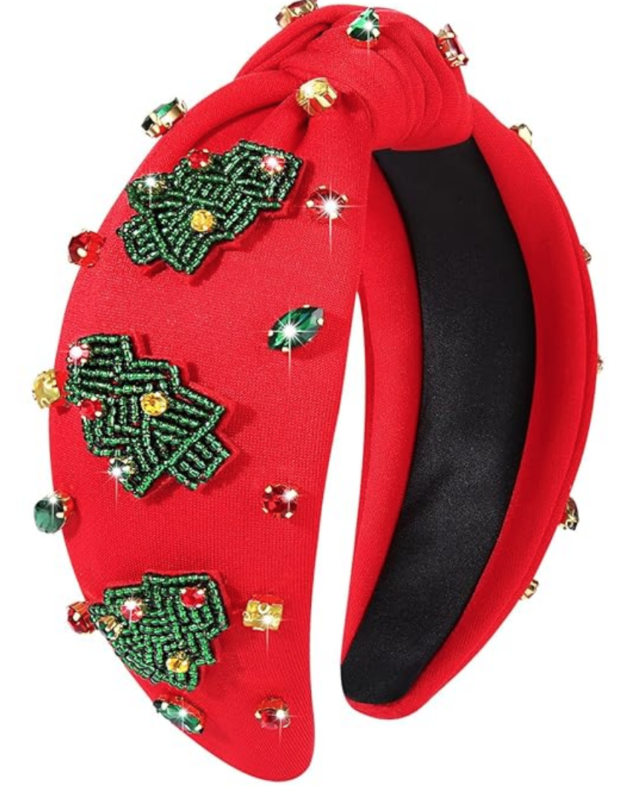 Buy it here.
This one is magical-looking to me! I love the snowflakes!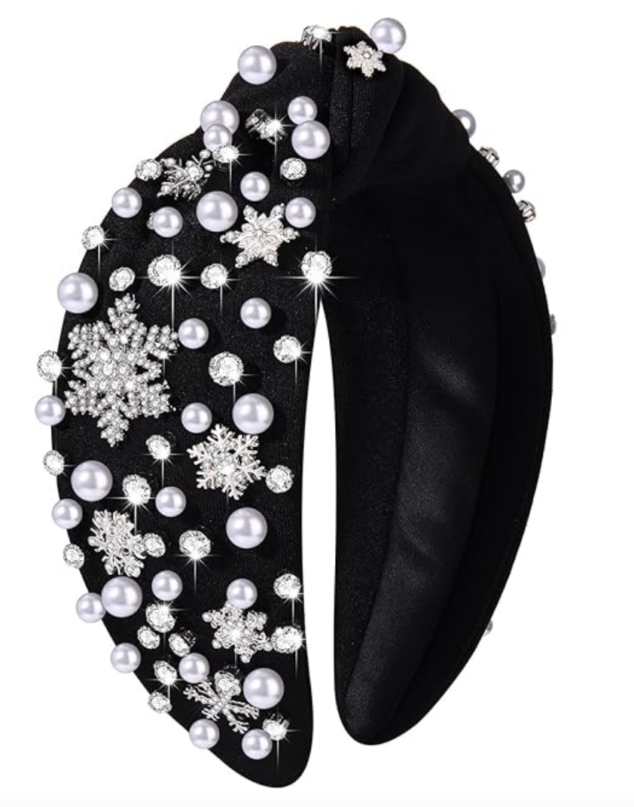 Buy it here.
This one is sweet as can be! This is Victoria's favorite!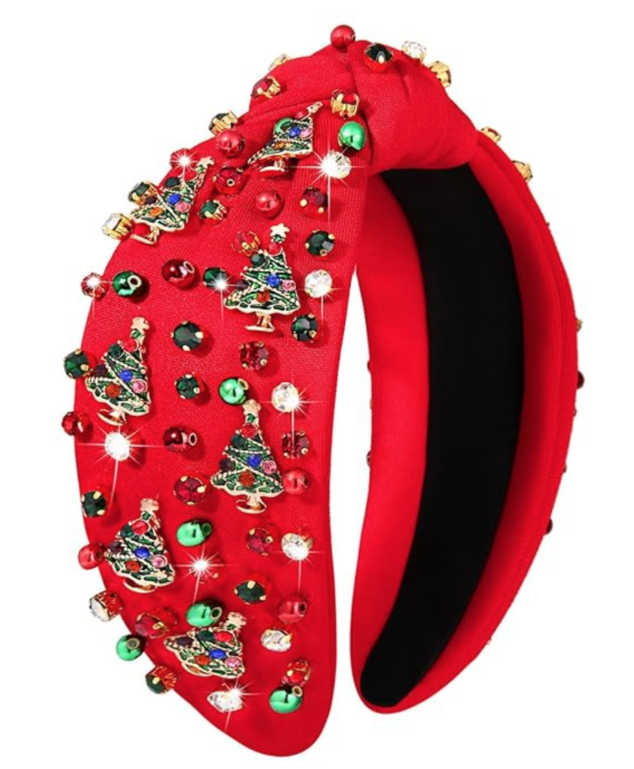 Buy it here.
You can't go wrong with any of these! Not to mention, they offer a bunch more options, too! They're just pretty and festive and perfect for ANY holiday gathering or party!
Check out these additional holiday hairstyles:
Pretty Holiday Hairstyle with Long Hair
How to Bedazzle Your Hair for the Holidays