The holidays are right around the corner and it's time to share some holiday hairstyles. Here is a pretty side braid hairstyle for the holidays. It's a simple one that is perfect for a party at school or out and about! It's a perfect one to try and enjoy for the festivities ahead this season!
Pretty Side Braid Hairstyle for the Holiday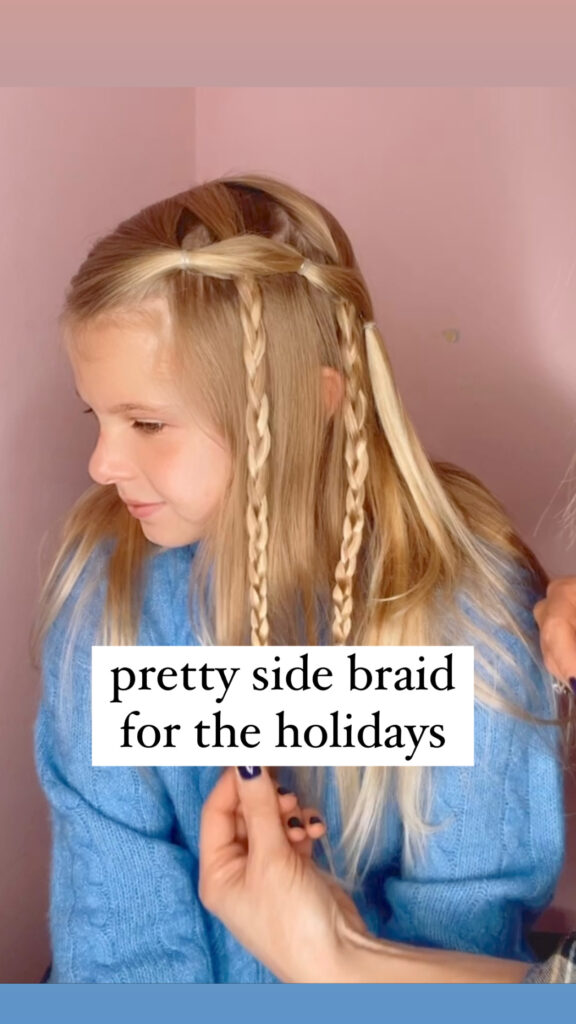 I saw this hairstyle online because it started to go viral. There were a bunch of influencers trying this one and I knew I needed to try it. I loved seeing this one come together because it's a hairstyle that I normally love to do but with the addition of the braids… it's that much cuter!
I know during this time of year that my daughter loves to go to school as festive as can be. Hairstyles have always been a fun and easy way for us to share the love when it comes to this time of year. One thing that I love to show off is that you don't need complicated hairstyles. Easy, simple ones come out looking just as beautiful.
Braided Hair Tutorial Video
Here is a video tutorial as to how to do this simple and pretty side braid hairstyle for the holidays. My advice? Make sure you brush the hair nice and smooth before you start. I share all of the hair products that we love and use below.
View this post on Instagram
Step-by-step hair tutorial:
1. Brush the hair smooth.
2. Create a deep side part.
3. Hair tie a small section in front.
4. Add 2 hair elastics a couple of inches apart down this section.
5. Bring this section back and then grab a small section of hair above the first banded section and pull it through. Don't rush this!
6. Repeat on the section below.
7. You can keep it as is OR braid each one of the sections that hang.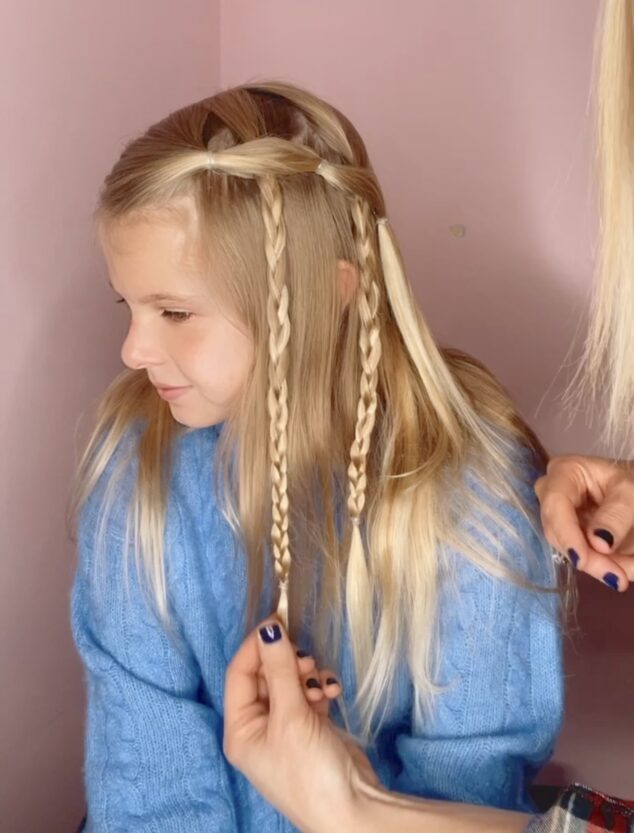 This one comes out looking so pretty! You can even add some festive hair accessories, ribbons/clips onto the braids for some holiday flair. Have some fun with this and really embrace the holiday love this season with some fun hairstyles.
Hair Products We Love:
1. I love love love using these hair ties. These are fantastic for keeping the hair from creasing and they don't damage the hair either.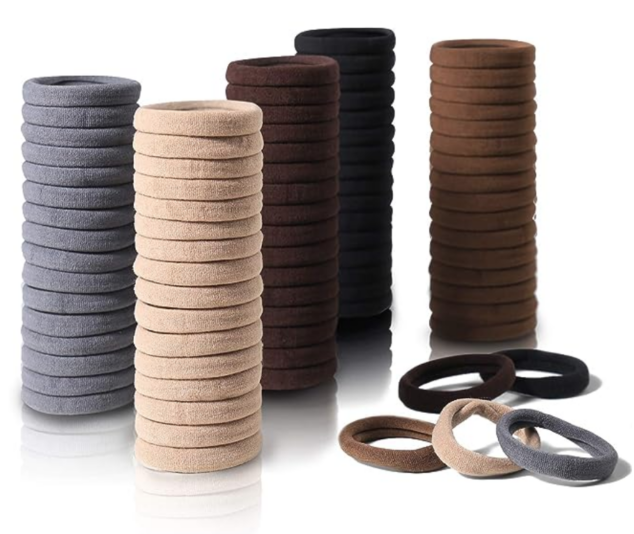 2. I love using a leave-in conditioner spray on Victoria's hair before I start. I just like to make sure there aren't any tangles before we get going.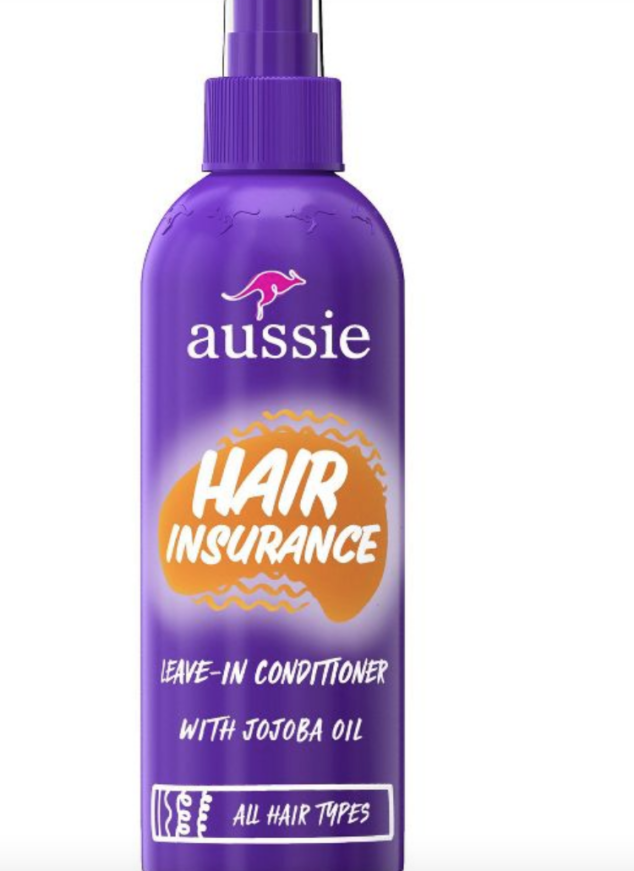 3. Looking to tame the flyaways? This hair wax stick is amazing to use!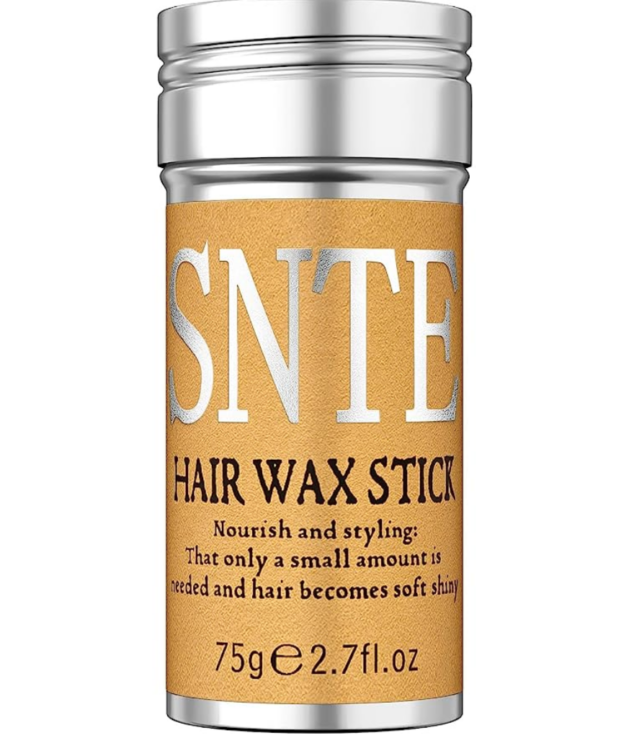 4. These are the
hair elastics
that I've been using lately. They're durable and don't damage the hair. The quality is incredible, not to mention they're super inexpensive.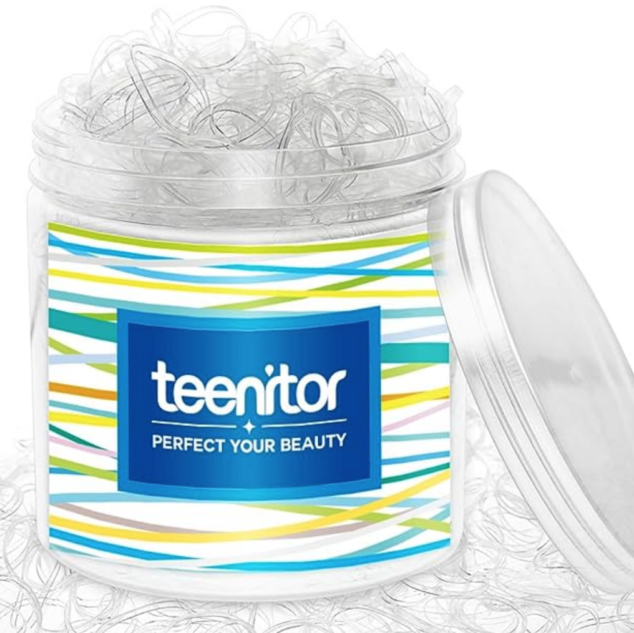 Check out these additional holiday hairstyles:
Pretty Holiday Hairstyle with Long Hair