I'm all about adding some extra fun and pizzazz to my hair and my daughter's hair for the holidays. If you're looking to really have some fun, try bedazzling the hair. I'm going to show you how to bedazzle your hair for the holidays and why it's SO cute and pretty to do!
How To Bedazzle Your Hair for the Holidays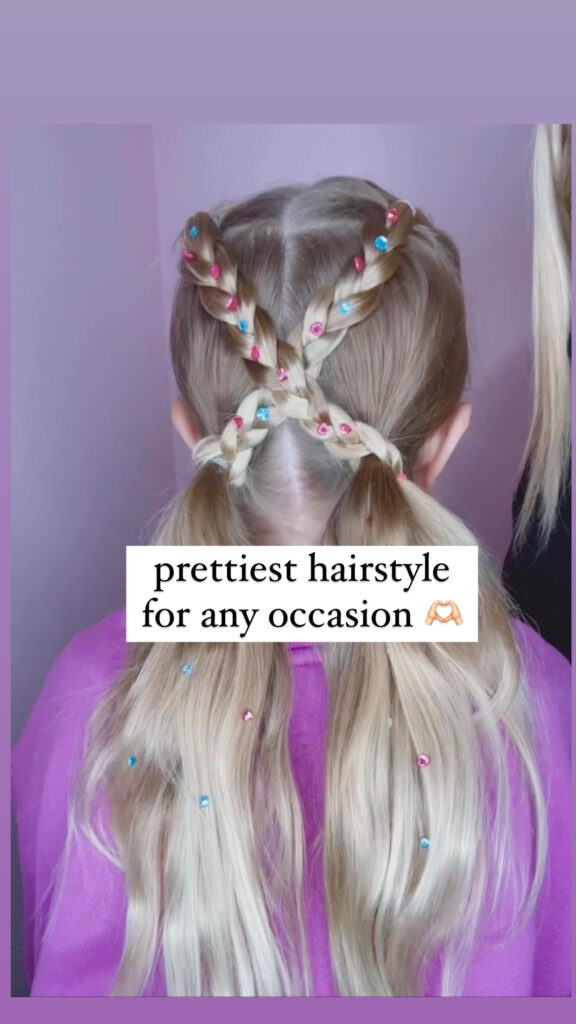 I'm all about a hair bedazzler. It's one of those hair accessories that you didn't know you needed, but will absolutely love. My daughter is obsessed with me bedazzling her hair for just about any occasion. It's easy to do and it really does add lots of fun to ANY hairstyle.
If you're looking for the perfect bedazzler, I'm going to share with you what we recommend. I have a few of them and have tried a bunch of different ones throughout the last year. I feel like the Taylor Swift craze has added to the bedazzle fun, too. They were sold out like crazy when she was doing the Eras Tour in the U.S., I literally couldn't get one!
My favorite Hair Bedazzlers
I'm going to share (2) of them with you that I've used and I love. They're both reasonably priced (under $25) and they both work easily and well in the hair.
Conair Quick Gems – This one is a good one and also very easy to use, which is the best part about it! Not to mention the gems stay put and come out just as easily too when you want them to.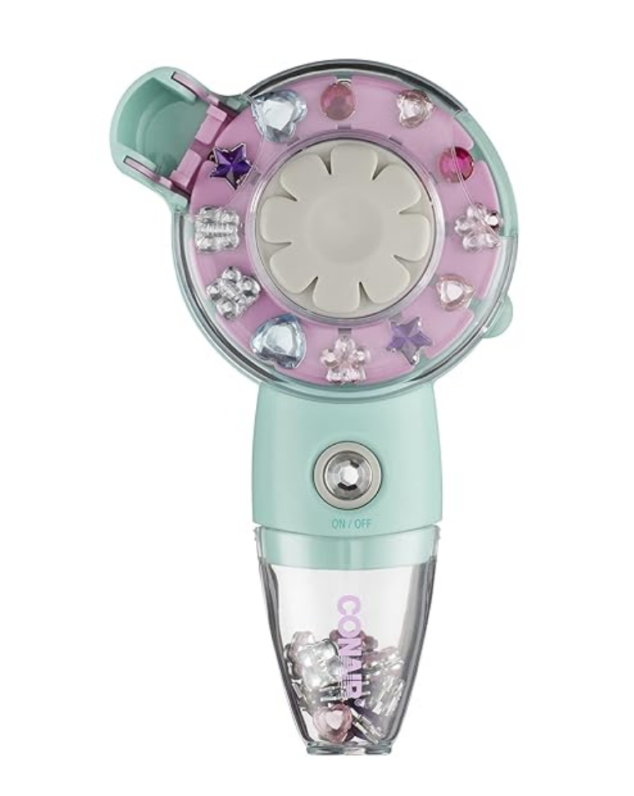 Fun for All Hair Types: Quick Gems is a fun, easy way to add some sparkle to your hair! This hair blinger set includes a variety of sparkling pastel gems in assorted shapes and sizes.
Get Bejeweled: Quick Gems is the coolest way to add the crowning touch of sparkle and shine to your hair. The Quick Gems Hair Jeweler comes with 30 decorative reusable gems in assorted shapes and sizes. 2 gem disks included.
Add Bling To Your Hair In Seconds: Separate a 1/4″ thick section of hair and comb through. Insert your hair section into the gem transfer slot. Push and hold the ON button to transfer the jewel onto the hair section.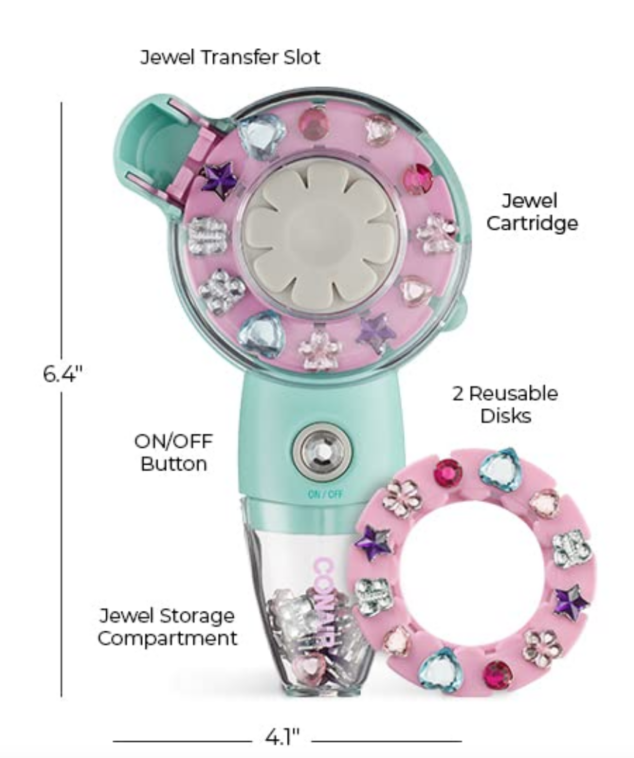 Hair Gem Stamper – This is one that I've been using quite a bit lately (and the one I used in this hairstyle below). I love this one because it's literally like stamping gems into your hair. Works beautifully and easily.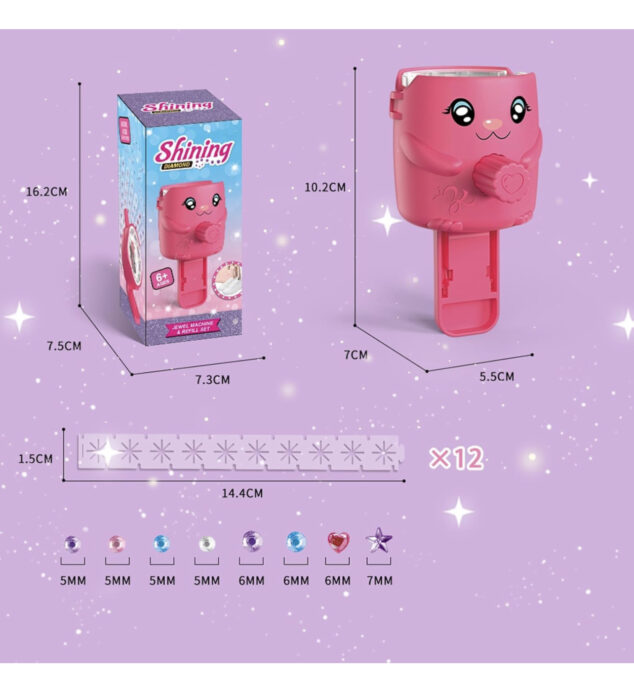 The hair jewels stamper meets a girl's princess dream and is an essential item to add radiance to your hair. It allows you to create DIY hair accessories in various colors and styles for any occasion. The Hair Gems press mold adopts a front outlet design, which can achieve fast and accurate water drill applications.

【Hair Colorful Decoration】This hairstyle set includes 1 hair accessory tool and 120 rhinestones, divided into 10 different types, allowing you to match hair accessories with any outfit and easily apply them to your hair, keeping them in place all day without any residue.
【Easy to use】The hair bedazzler kit is easy to use, with just one click to create sparkling diamonds, perfect for creating a dazzling appearance. This hair gems stick machine not only has a cute design, but is also suitable for all hair types and is easy to peel off.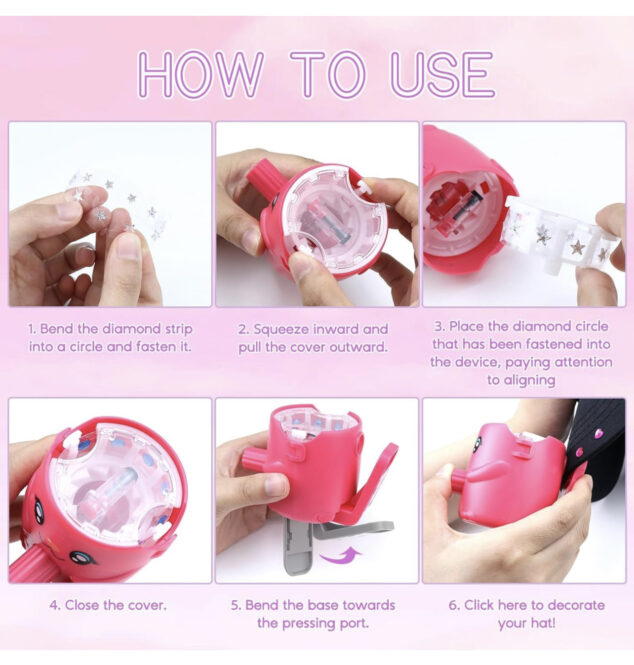 Pretty Bedazzled Hairstyle
Now you can use your bedazzler in a bunch of different ways. Here's a basic and easy hairstyle for you to do for the holidays coming up. I just took 2 braids and crossed them… adding some adorable gems to add some flair! I love love love this hairstyle!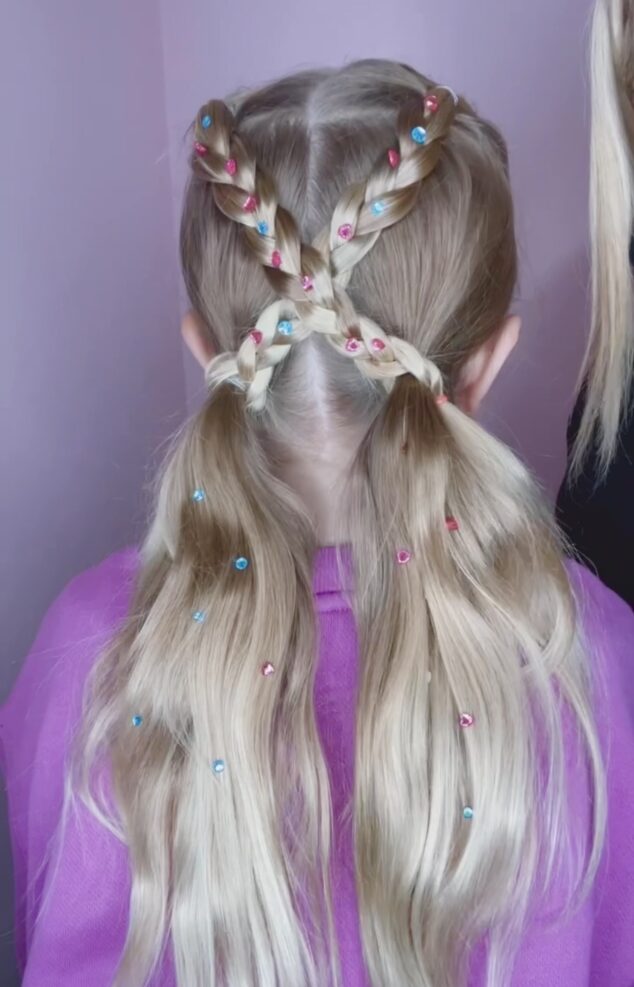 As you'll see, this is a fun one and very easy to do when you're using your hair bedazzler. I love sharing how to use a hair deazzler for the holidays because it's such a fun hair accessory to bring to ANY hairstyle.

View this post on Instagram
Let me know if you try this hairstyle or get the bedazzler! I will make sure to share more hairstyles that bring in the hair bedazzler because it really is fun to play with!
Sharing a post where I create bubble braids and use my hair bedazzler to jazz them up!