Looking for a cute and easy braid to do for school? This is one you will love. This pretty braid hairstyle for school is one that I love doing on Victoria's hair. It's a great one to keep on hand!
Pretty Braid Hairstyle for School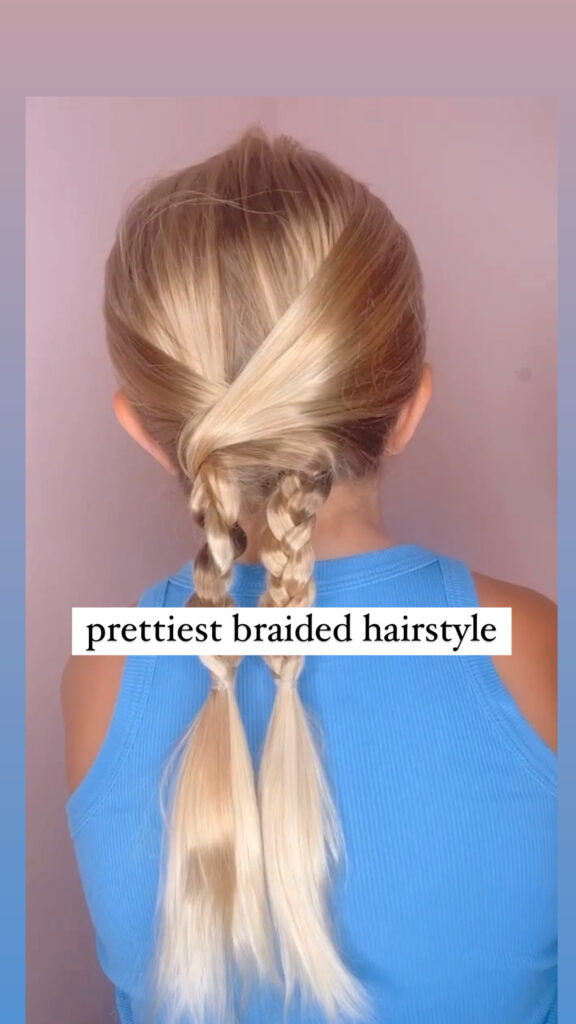 When it comes to finding the perfect hairstyles, you want to make sure they're easy to do. There's nothing worse than a hairstyle you fall in love with, but knowing it comes along with 15 steps. It can be overwhelming.
This one is super simple and you will love how quickly and easily it comes together. For this particular hairstyle, all you need are 4 hair elastics. It's that kind of simple and easy!
Braided Hairstyle Tutorial
I personally love this one for school, especially a gym day because Victoria likes her hair up. But this hairstyle can be for any occasion. With the holidays right around the corner, it's also a great one to do for Thanksgiving or Christmas.
View this post on Instagram
Step-by-Step of this Pretty Braid Hairstyle for School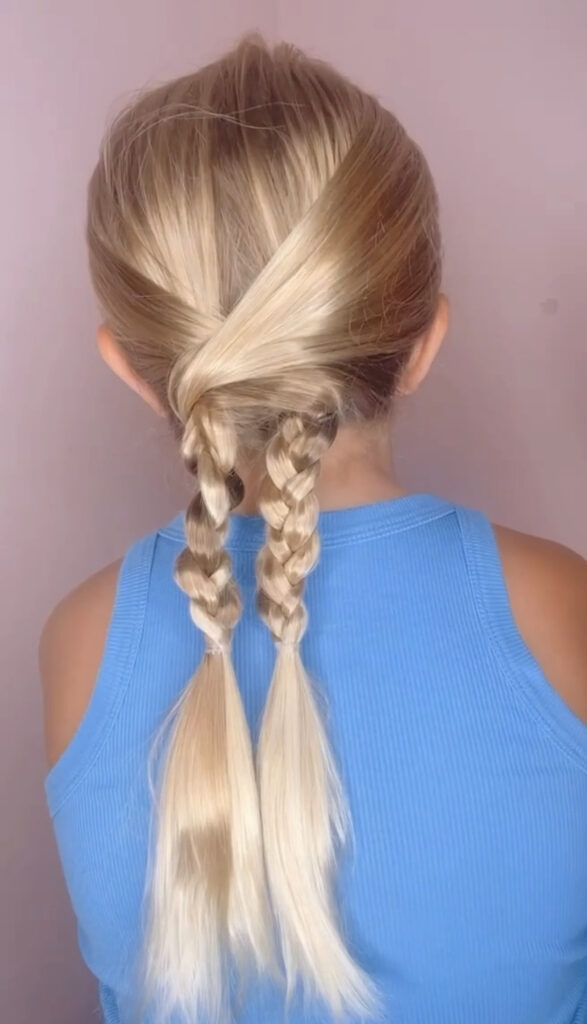 Divide the hair into three sections.
Take the middle section and create 2 low pigtails.
Take one of the side sections and sweep it over the opposite pigtail.
Take the tail and 3-strand braid all the way down.
Repeat on the other side.
As you can tell, this is a simple and easy one! It's also so pretty when it's done. You can go back and add some pretty hair accessories, too!
Hair Products We Love:
1. I love love love using these hair ties. These are fantastic for keeping the hair from creasing and they don't damage the hair either.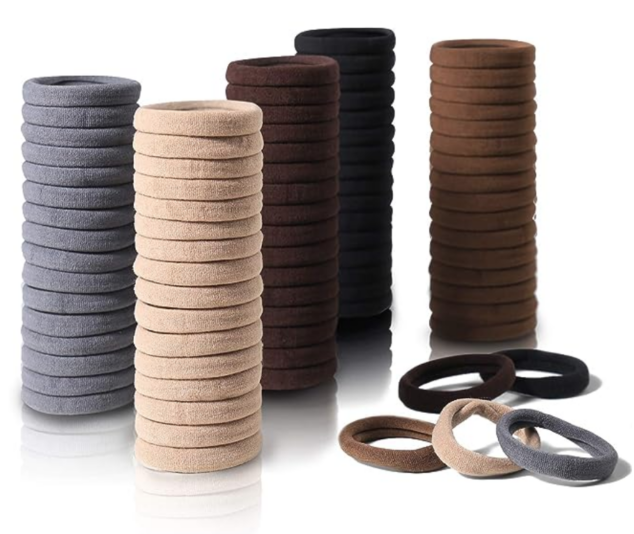 2. I love using a leave-in conditioner spray on Victoria's hair before I start. I just like to make sure there aren't any tangles before we get going.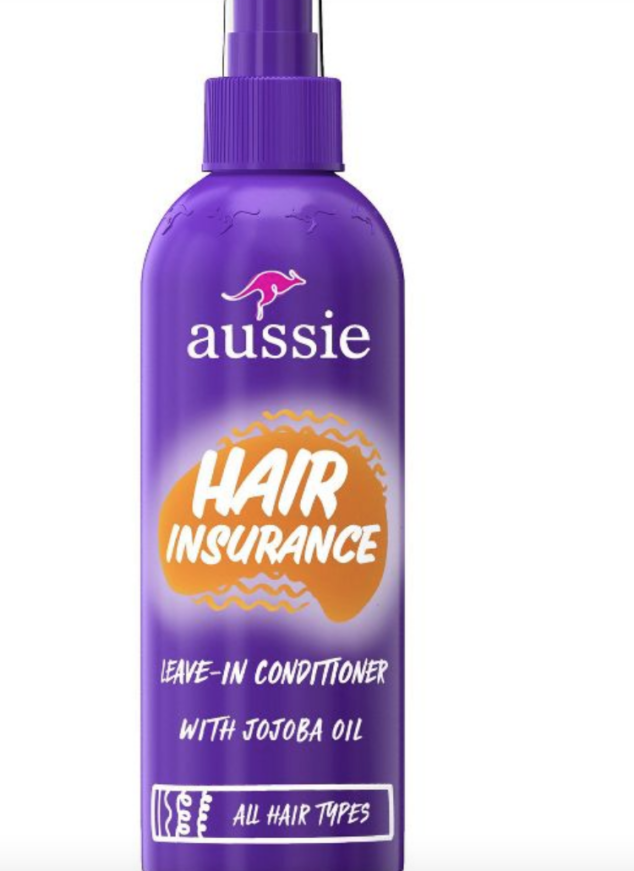 3. Looking to tame the flyaways? This hair wax stick is amazing to use!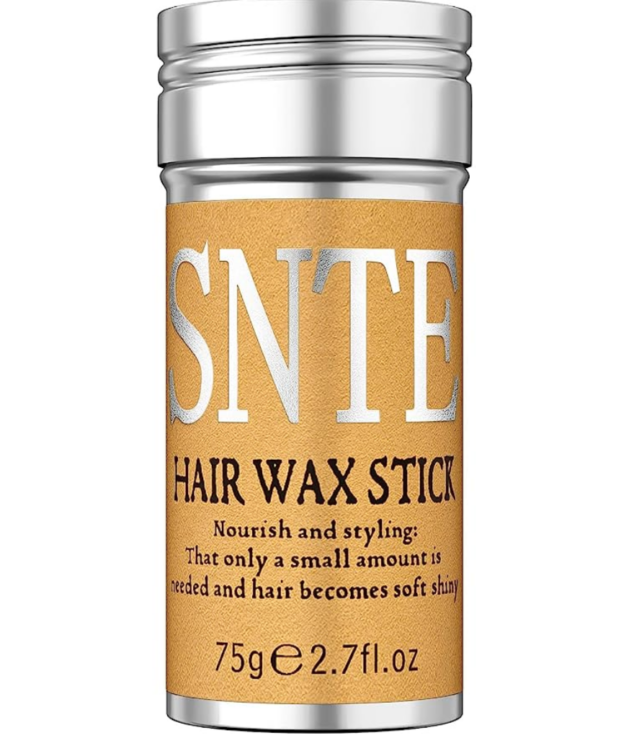 4. These are the
hair elastics
that I've been using lately. They're durable and don't damage the hair. The quality is incredible, not to mention they're super inexpensive.