Looking for some cute and pretty holiday hairstyles? I've got a pretty holiday hairstyle for long hair for you to try. I love this one because it's so simple, yet so beautiful for any holiday party you have coming up!
Pretty Holiday Hairstyle for Long Hair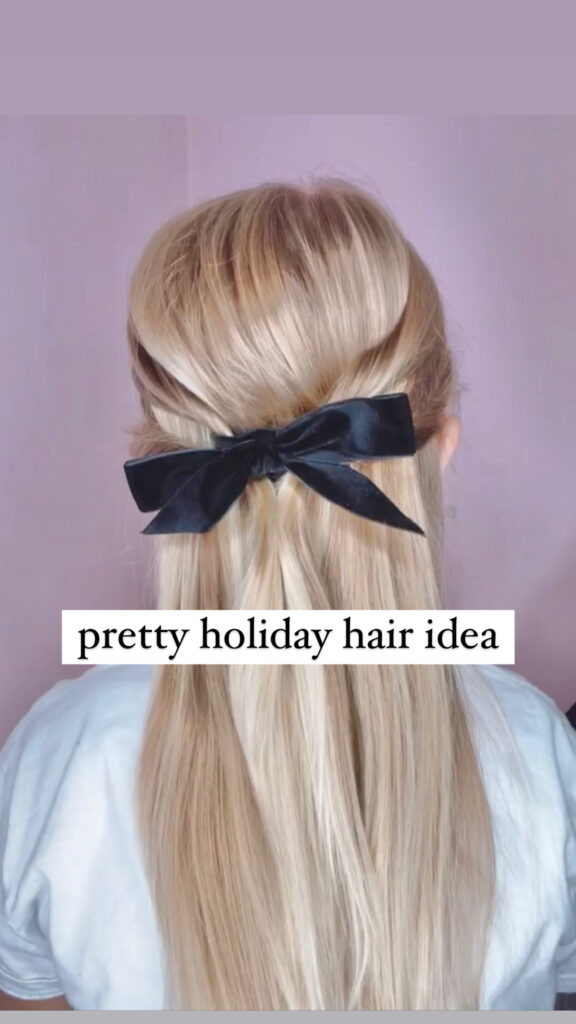 When it comes to hairstyles for the holidays, I love being able to rely on hairstyles that are elegant and pretty for any kind of holiday party. Have something at school? Have something at work? Having family over? Having a neighborhood party? This one works!
The reason this one is so perfect is because it doesn't require any braiding or anything complicated. It's just a simple topsy tail. That's all you need to know what to do! Oh… and make sure you have some beautiful ribbon, too! I chose this gorgeous black velvet ribbon for this one.
Hair Tutorial for the Holidays
Here is a quick hair tutorial for this hairstyle. As you can see, it's super duper EASY!
View this post on Instagram
Step-By-Step Hairstyle:
Take a small section on one side and add a hair elastic.
Topsy Tail this section.
Repeat on the other side.
Loop a ribbon through each topsy tail side.
Bring the ribbon together in a beautiful bow.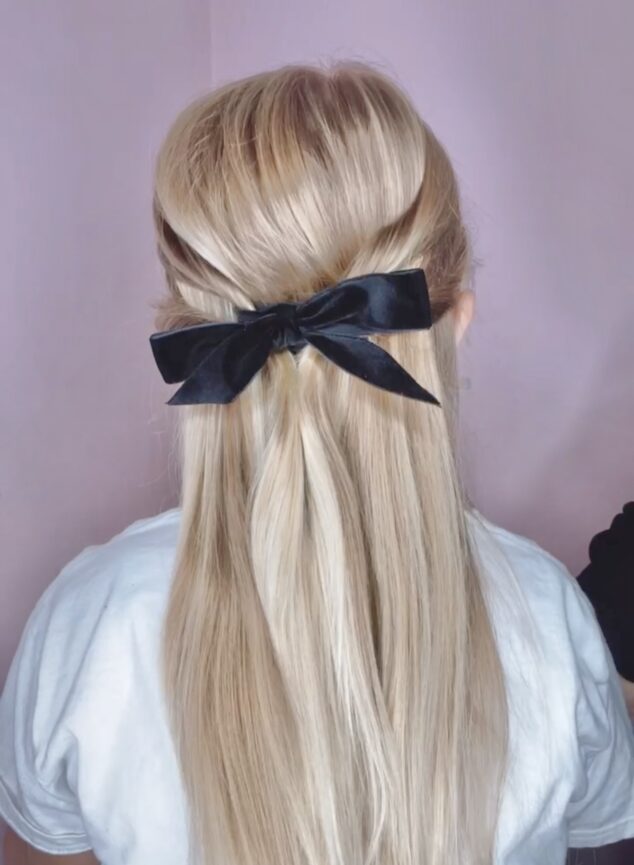 It really is so simple, yet oh-so-beautiful! I love how this one just comes together effortlessly! It's the perfect one for a holiday party!
Hair Products We Love:
1. I love love love using these hair ties. These are fantastic for keeping the hair from creasing and they don't damage the hair either.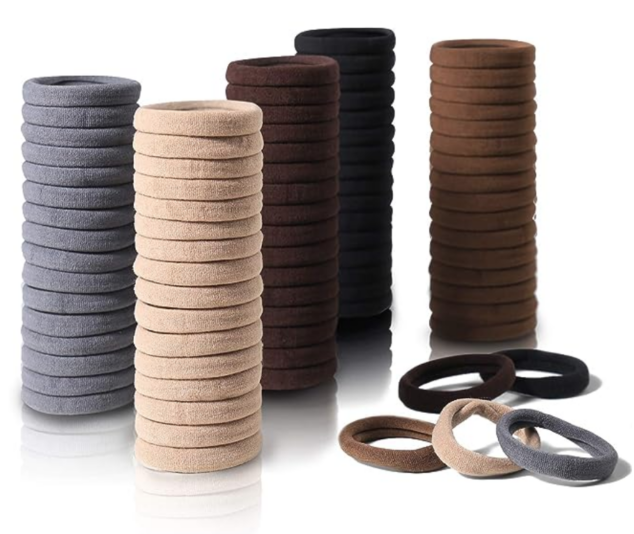 2. I love using a leave-in conditioner spray on Victoria's hair before I start. I just like to make sure there aren't any tangles before we get going.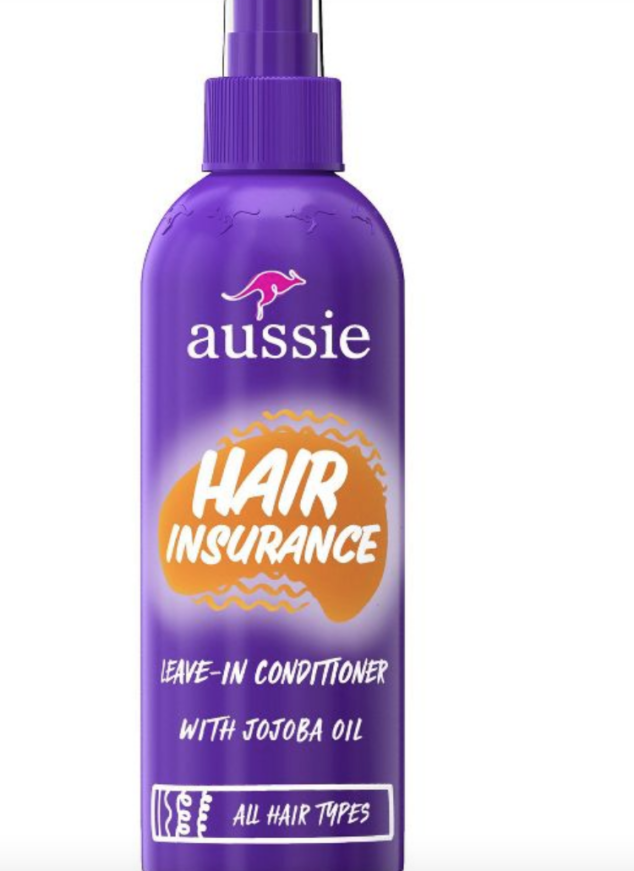 3. Looking to tame the flyaways? This hair wax stick is amazing to use!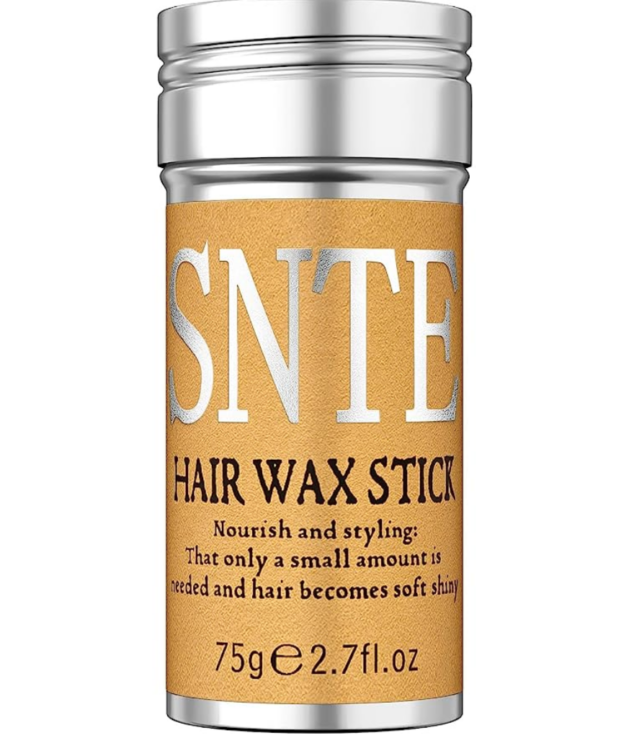 4. These are the
hair elastics
that I've been using lately. They're durable and don't damage the hair. The quality is incredible, not to mention they're super inexpensive.