Looking to create your DREAM KITCHEN? You can have it with Café Matte Collection by GE. You can have it and then some, believe me! I can't get over the beauty and the elegance. I'm so used to my kitchen being (well) just a kitchen, I've never really stopped to embrace or think about how to make it pretty looking, too. I'm obsessed with the gorgeousness of the Café Matte Collection by GE.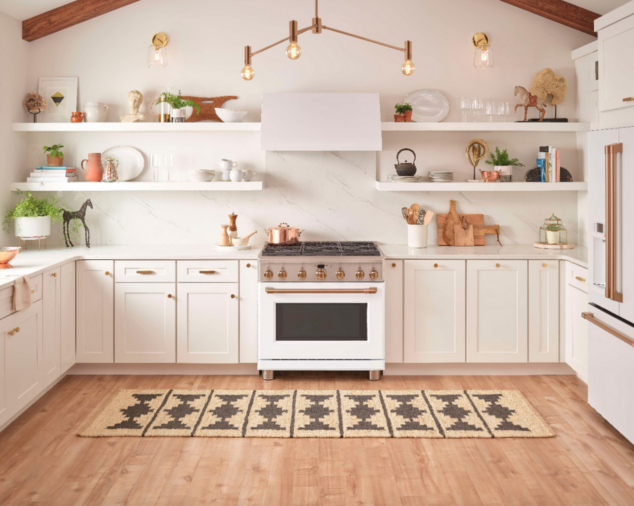 Café Matte Collection by GE
I'm all about creating a sleek white kitchen for my family! It's my DREAM! I've been looking high and low for some beautiful appliances to bring into my kitchen and then add touches of white paint (we already have white cabinets) throughout, too! Well – I think I've found my new faves!! Let me introduce you to the Café Matte Collection. This is a collection of modern kitchen appliances that you can customize. Modern Matte Black or elevated Matte White finishes set the canvas, and the distinct line of customizable hardware options complete the look that reflects your personal style.
For my kitchen? I'd go with the Matte White, but I love and appreciate how the Café brand gives the consumer options to change their handles and knobs to different finishes that brings their vision to life.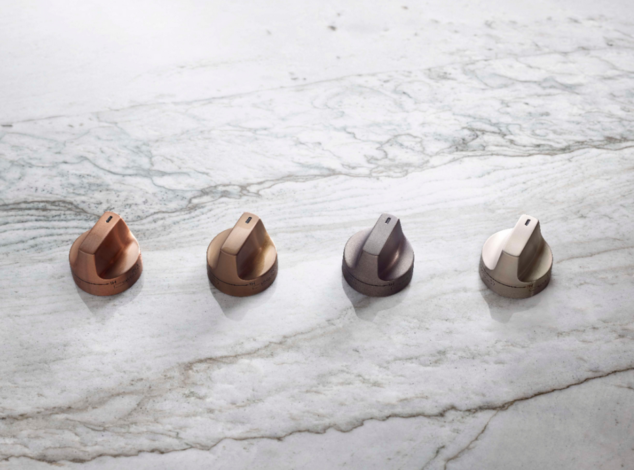 The Matte Collection, which is offered in suites of Matte White with brushed bronze hardware and in a separate offering of Matte Black with brushed stainless hardware, allows consumers to order additional hardware in the store if they choose to re-design the look. You can select brushed bronze, brushed stainless or brushed black hardware choices to customize either matte finish and complement their overall kitchen design.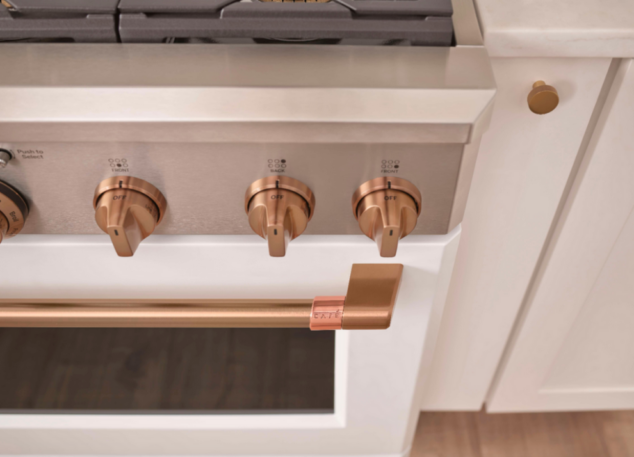 The Matte Collection's premium finishes in Matte White and Matte Black seamlessly complement premium cabinetry and flooring, setting the stage for mindful layers of warmth, depth and personality. I'm telling you, the White Matte just speaks to me… I love it so much! It's just fabulous and inviting and beautiful!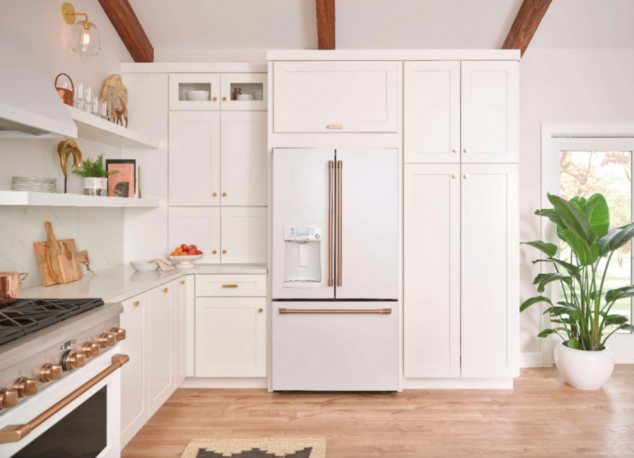 The soft luster and warmth of the Matte White finish offers a fresh approach to a staple kitchen color, I mean… just look at the photo! It's GORGEOUS!! With a luxe look and a smudge-resistant, soft-touch feel, Matte White allows owners to create pops of brightness against dark cabinetry or a seamless blend in an all-white kitchen. It's just EVERYTHING!!
I'm just obsessed! You need to make sure you keep this collection in mind as you shop for kitchen staples. When you buy these items, they're big ticket items – you need to make sure that you love them to the core and beyond.
Best Buy… I love this!
Disclosure: Sponsored content with Best Buy.