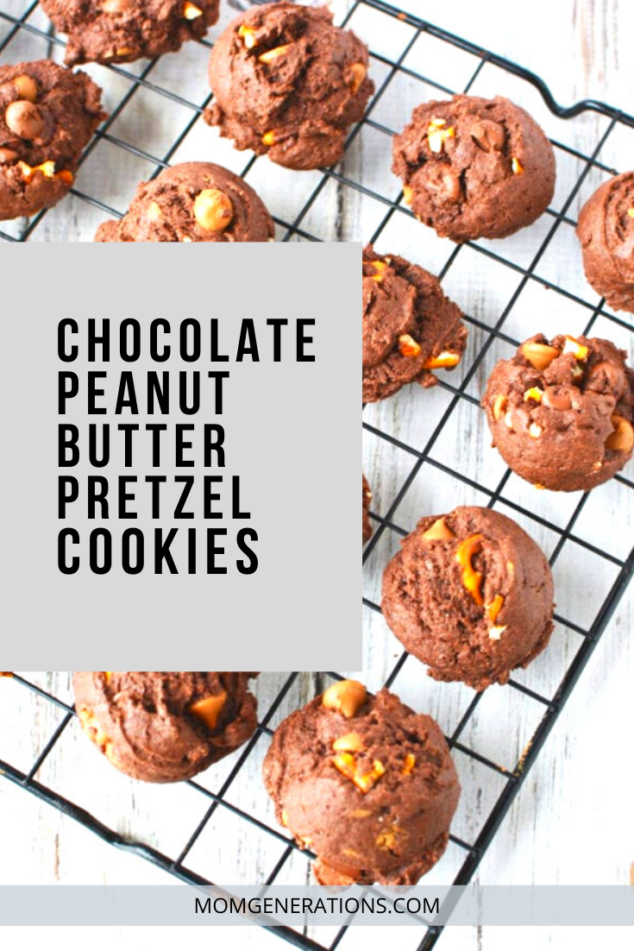 Chocolate Peanut Butter Pretzel Cookies are a wonderful cookie (and treat) to have on hand for parties and (I'm going to be honest here) just around the house for hungry kids! With 5 kids – ANY cookie that is made is a huge hit! Since I'm a big chocolate, peanut butter and pretzel lover – these call my name!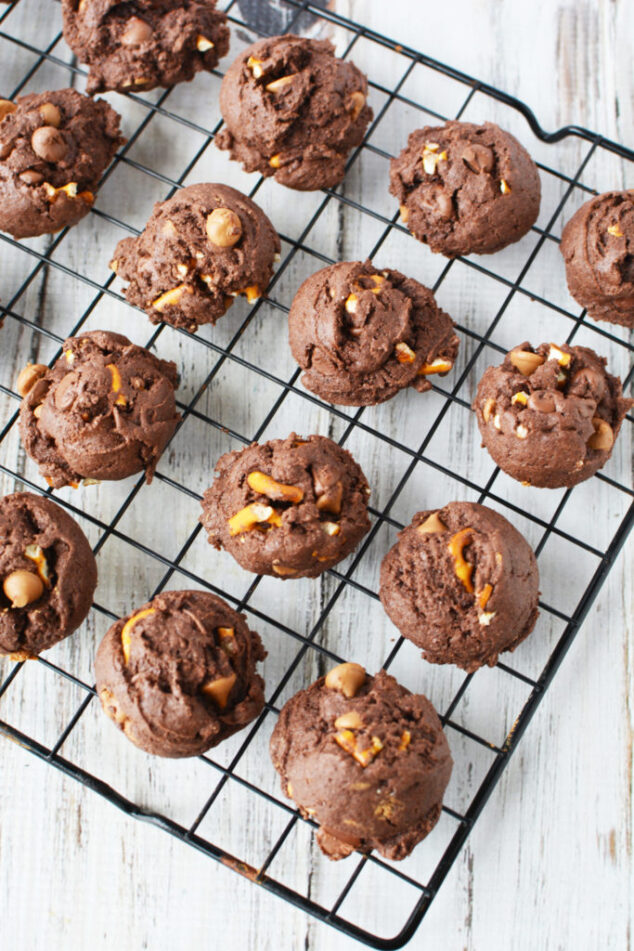 Chocolate Peanut Butter Pretzel Cookies
They look amazing, right!? Wait till you take a bite! And they aren't that difficult to make, which makes them ever sweeter!
Ingredients for Chocolate Peanut Butter Pretzel Cookies:
1 box, 15.25 oz, chocolate cake mix
3 tablespoons P2B Powdered Peanut Butter
1/3 cup oil
2 eggs
1 teaspoon vanilla
3/4 cup chocolate and peanut butter baking chips
1/2 cup crushed pretzels (about 1/4″ in length)
Directions for Chocolate Peanut Butter Pretzel Cookies:
Add cake mix and powdered peanut butter together in a mixing bowl and mix well. Add oil, eggs and vanilla and mix well. Dough will initially be stiff.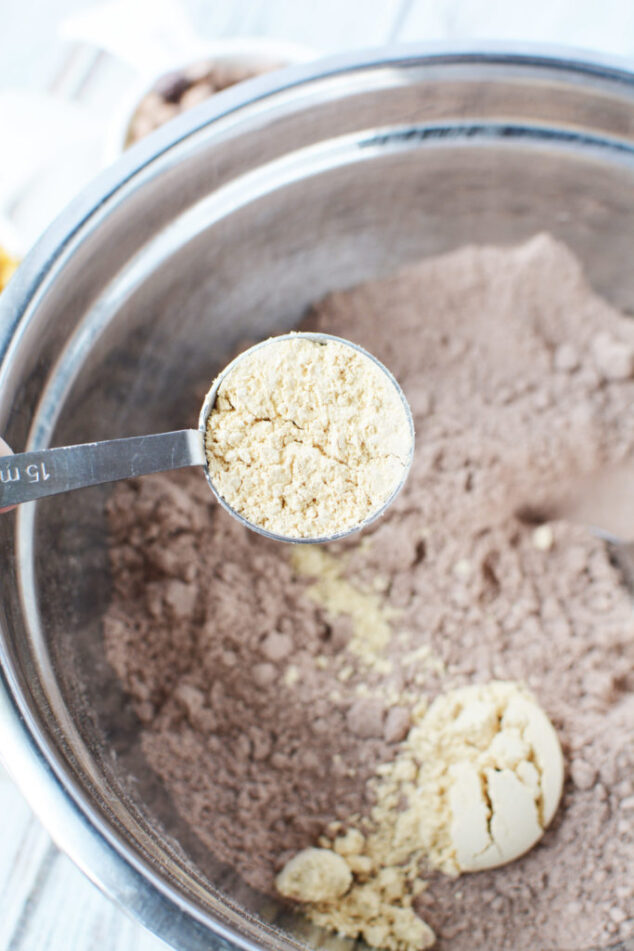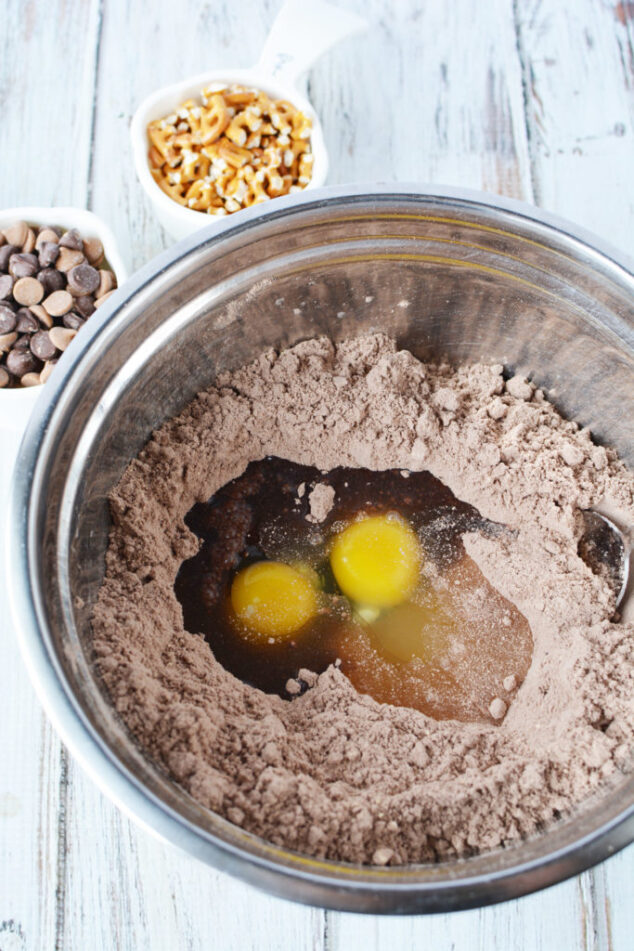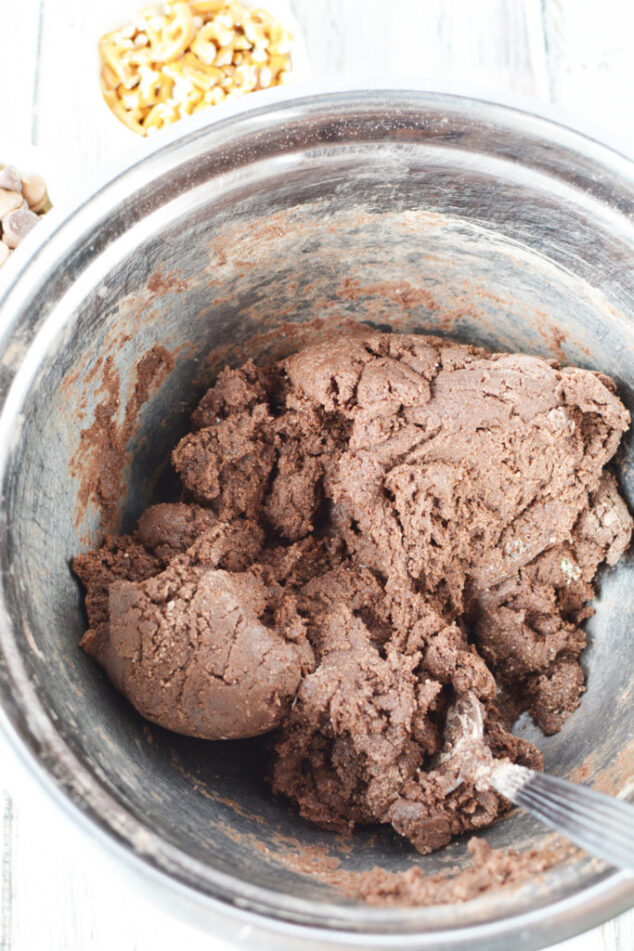 Continue to mix until it comes together. Fold in pretzels and baking chips.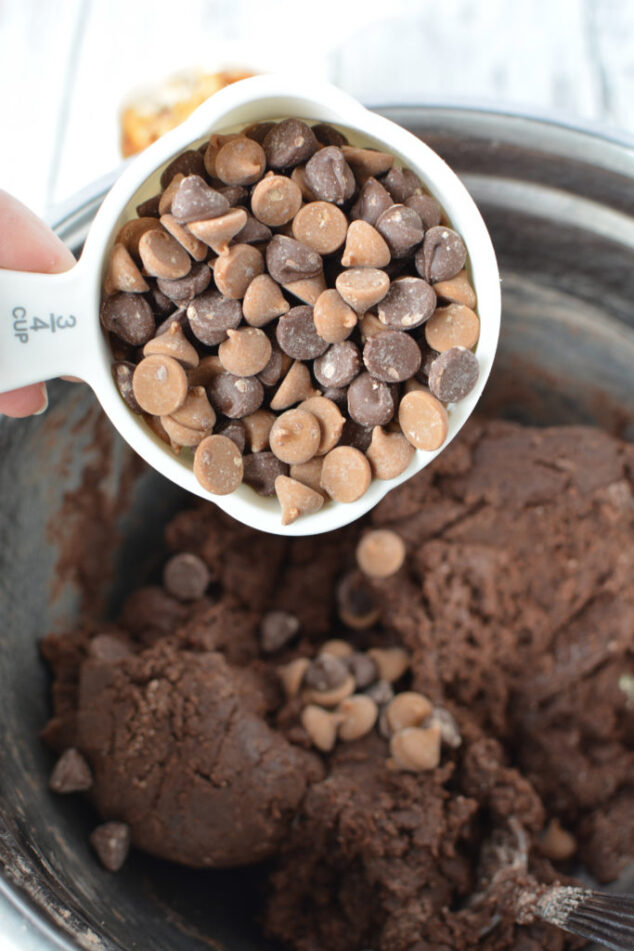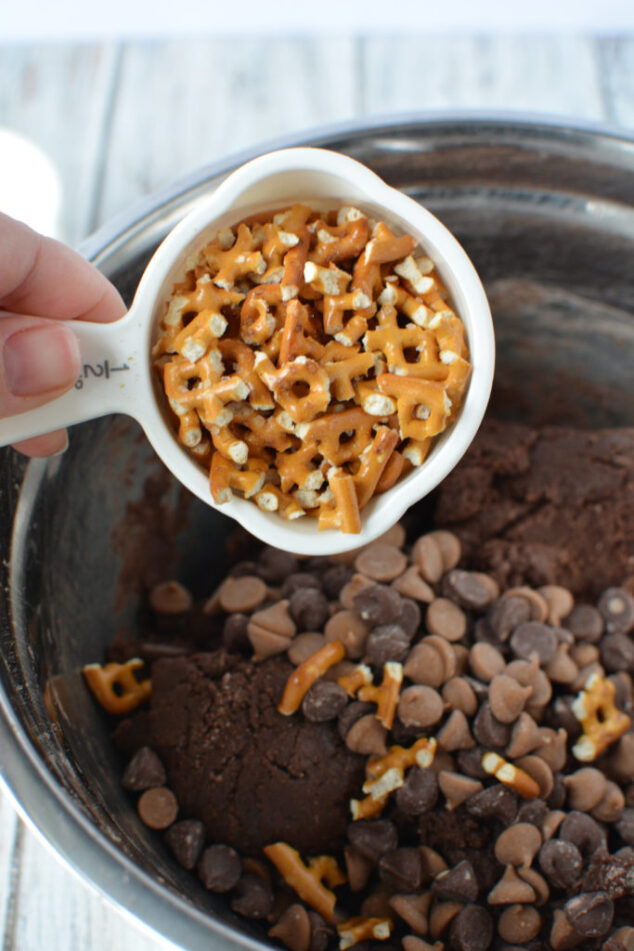 Cover dough and refrigerate for 30 minutes.
Preheat oven to 350 and line a baking sheet with parchment paper.
Use a tablespoon portion scoop to scoop dough onto prepared pan, placing 2″ apart.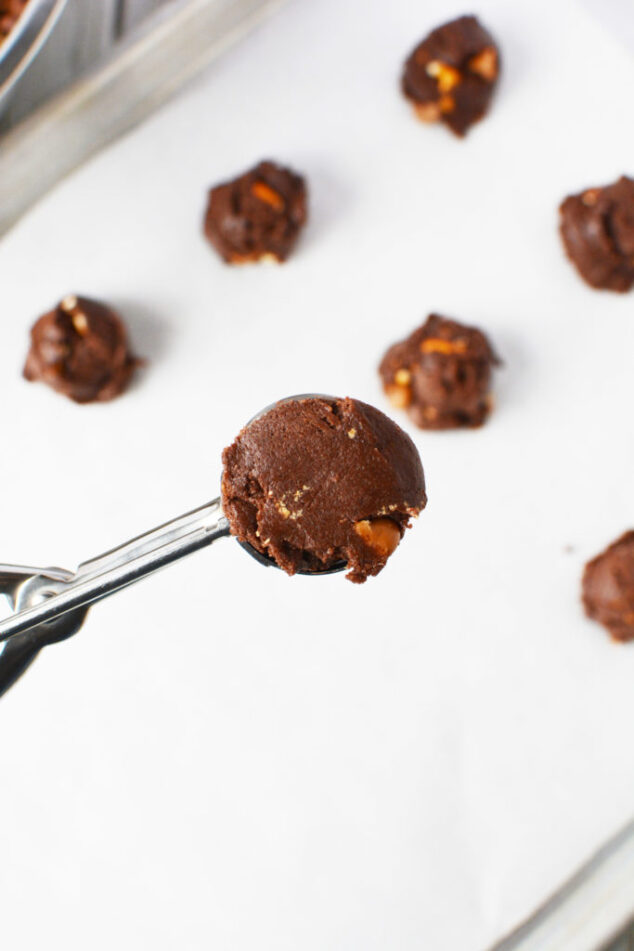 Bake for 9-11 minutes or until set.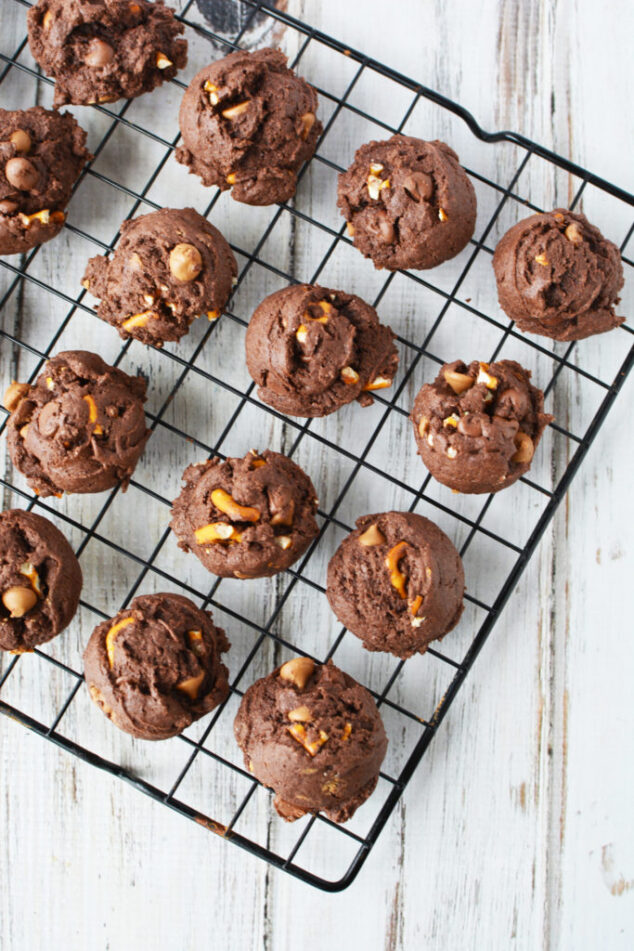 Makes 36 cookies.
You're going to want to take a GIGANTIC BITE immediately!!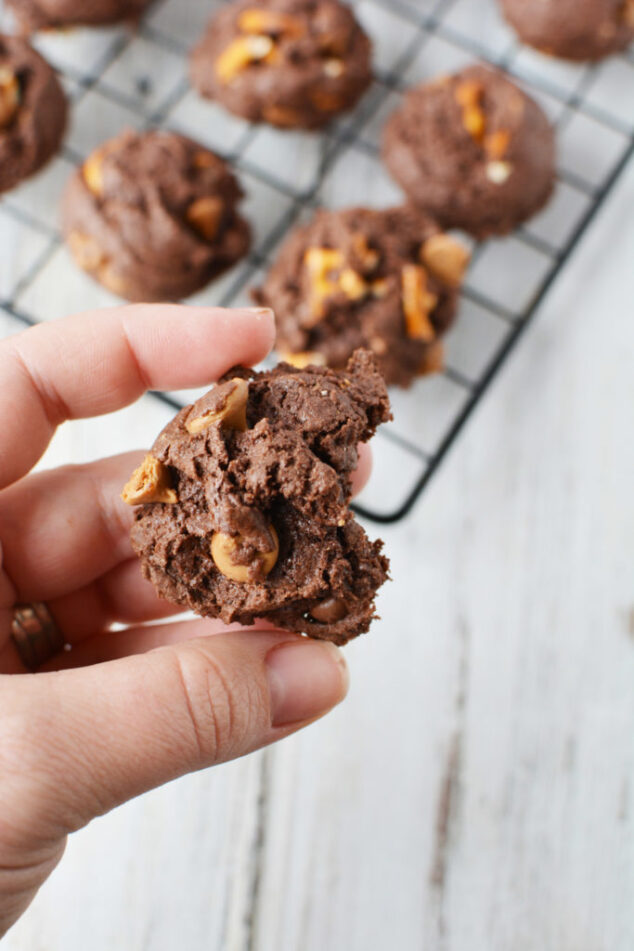 These are such a great cookie to gift to people, too (as long they don't have peanut allergies!).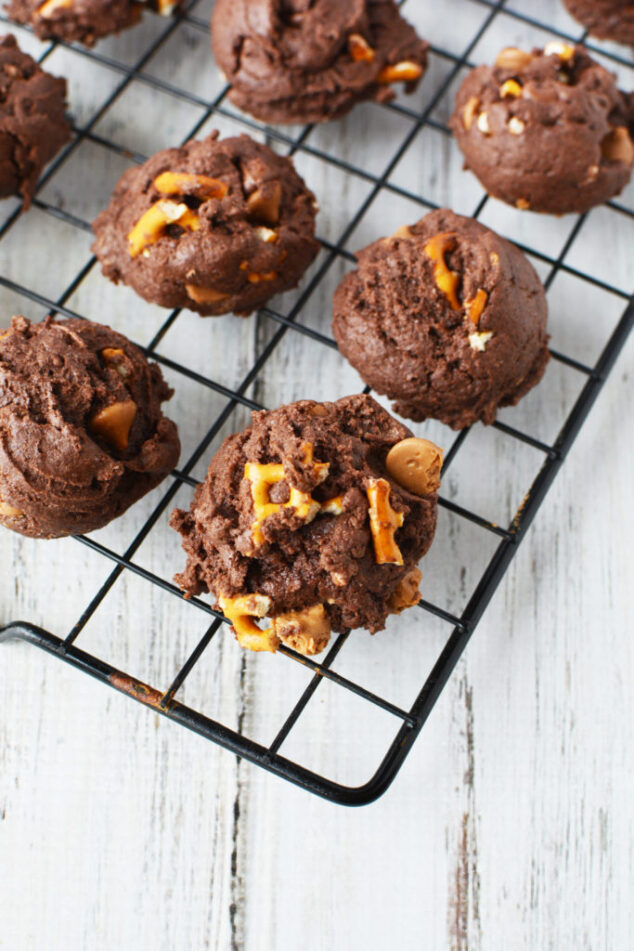 These 3 ingredients – chocolate, peanut butter and pretzels – belong together in everything!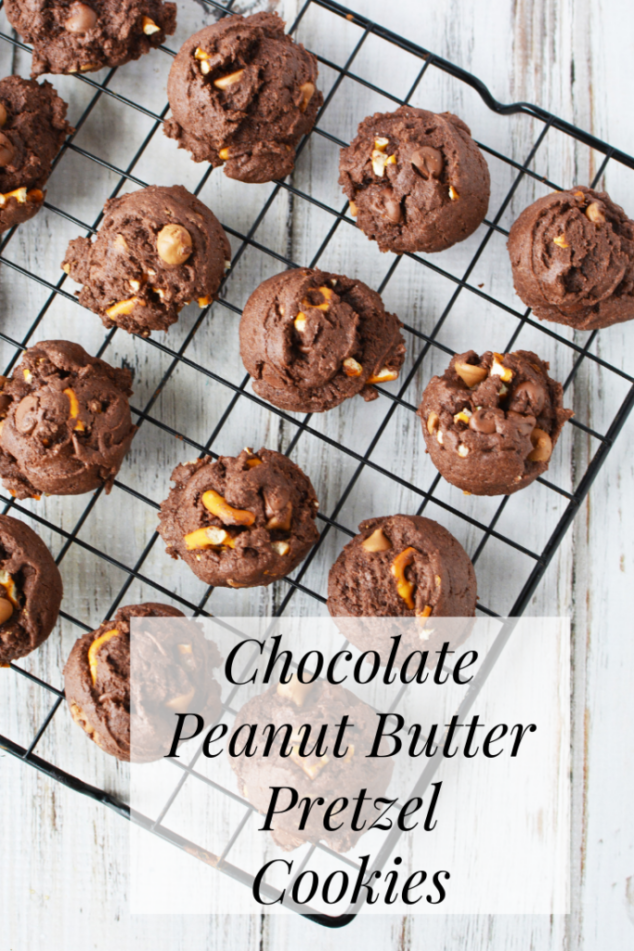 For additional cookies recipes, head to my site and check out these Monster Cookies!! I'm big into finding ways to add some delicious cookies into my life! My kids aren't really cake or pie eaters, but they love cookies! These are so great to make too for cookie swaps or gifting to teachers!
And check out these yummy Italian Rainbow Cookies from my friend April Golightly!