HOLIDAY GIVEAWAY: Cents of Style Blanket Scarf and $25 Gift Card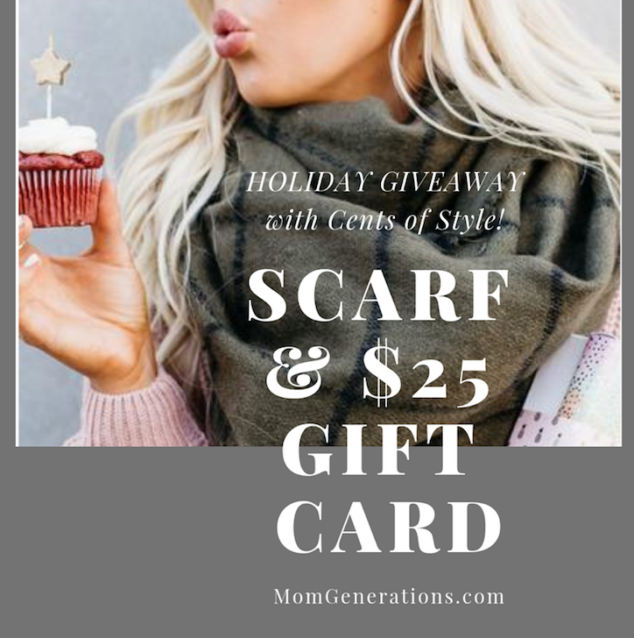 I'm kicking off the HOLIDAYS over here at MomGenerations.com with a GIVEAWAY! I will be shooting Facebook LIVES throughout the next 6-8 weeks showcasing some of the most fabulous items and hosting some giveaways, too! Today is all for the ladies!! I want you to feel comfy and cozy as we head into the holiday season!
So what is up today!!??
I'm obsessed with Cents of Style and I'm excited to giveaway a blanket scarf and a $25 gift card!!!
Adorable, right??
Here's how you can enter: