I'm loving Peplum Tops… I don't own one, but I feel like I need to have one. They're so stylish with a classic touch. Perfect with a pencil skirt or even with skinny jeans!
Check this one out from ASOS…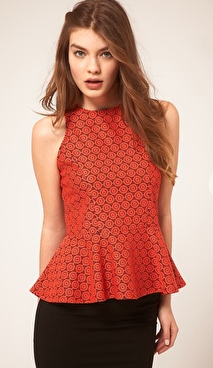 Peplum top by ASOS Collection. Featuring a high neckline, sleeveless styling, a cut away shoulder design, zip fastening to the back, and a fit and flare peplum waist.