What to Wear to a Swim Meet
We're a HUGE swim family. I mean – HUGE! I swear my kids bleed chlorine! We're just always on a pool deck and we think it's probably going to be this way for awhile to come, too. We love seeing the kids swim and (most of all) it's a really great sport for them to do health wise! I love seeing them so happy when they do a race, it really does warm my heart. I was a swimmer, too – so it's cute to see my kids getting excited about the swim world. It's a BIG deal for me!
Today was my son William's New England Championships for swimming. He qualified 3 weeks ago for the Championships and has been training like a little fish ever since! To say I'm proud of him is an understatement. I'm GLOWING for him! He told us he wants to be the next Michael Phelps and I love that about him. As many swim moms know – swimming can be a very demanding sport. It can really be a ton of time on the pool deck and it's not always easy to do.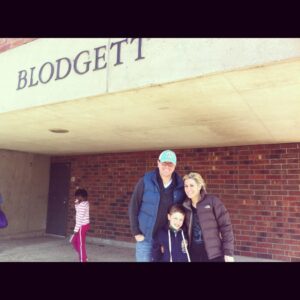 We drove to Boston last night because he needed to be at the pool at 6AM this morning. We were up early and ready to rock and roll this meet! Early swim meets start EARLY. I'm talking up at the crack of dawn, like at 5AM! You need to be ready to roll!
But here's the thing about swim meets… they're hot. They're REAL hot. Like burning hot. Swimmers can (and should) be in bathing suits, but spectators? We're in clothing and my goodness – it's CRAZY HOT!!!!
What to Wear to a Swim Meet
So what does one wear? Well… it's all about the layers. Layers are the secret. This was literally the progression of my morning outfit — Puffer, Hoodie, Henley and then a Tee… I peeled the layers off as needed… it's the ONLY WAY TO DO IT! If you're going to be heading to a swim meet indoors – you need to dress right. Usually you're waiting outside for the pool to open, so you're cold. Then it opens and you start to defrost a bit. Then you take your coat off and feel comfy in a sweatshirt. Then you start to get a little hotter. So you peel that off. And then – well – the meet gets going and there's tons of people there, usually on top of each other – and you need a tank top!!!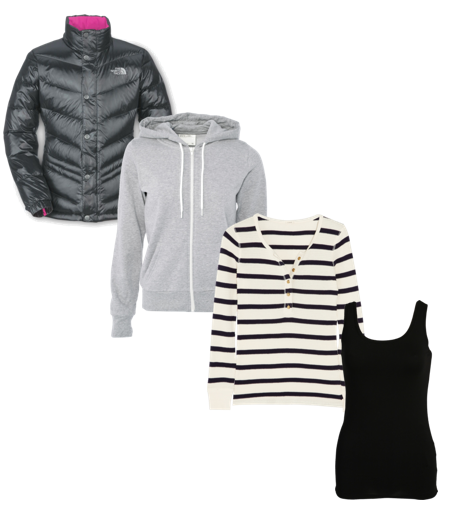 Again…. this meet at Boston —> It went from freezing (as we waited outside), to chilly (inside the pool lobby), to warm (wearing just my henley), to HOT as can be (stripped down to the tank).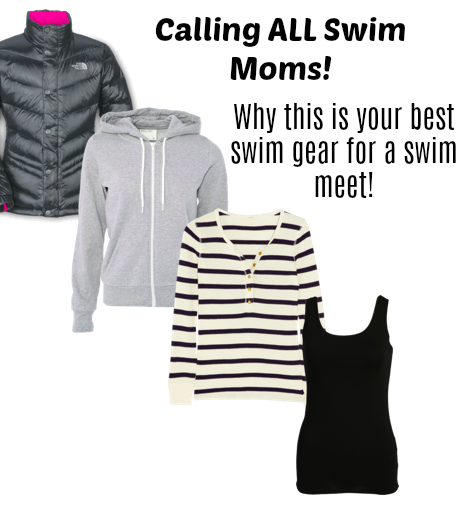 For any swimming moms out there, plan ahead and layer up. It's the best way to do it!!!!!!