Today was William's New England Championship Swim Meet at Harvard's pool in Cambridge, MA. It was a true full circle moment for me. I spent many mornings and afternoons swimming at the Harvard pool throughout my life as a swimmer. It made me smile as we drove up, but this time around, it was for my son, not for me. I was so proud for him… so excited!
I never talk about my swimming career much on my blog, probably mostly because I feel like it was in a past life… a life a long time ago. I LOVED to swim. It is one of those things that still brings me peace and calm. Even my husband was surprised to hear that in the very pool William was swimming in today I set a Rhode Island record in the 100 yard breaststroke (winning New England's that year) that would stand for 14 years. It's my past, but it's something that shaped my life. If it wasn't for my swimming career, I never would have gone to Brown… never would have met my husband… and never would have had these 4 beautiful little boys.
As I dropped William off this morning, I told him to swim his butt off! You know what he did? He turned around and flashed me the peace sign. Yup, Mr. Cool.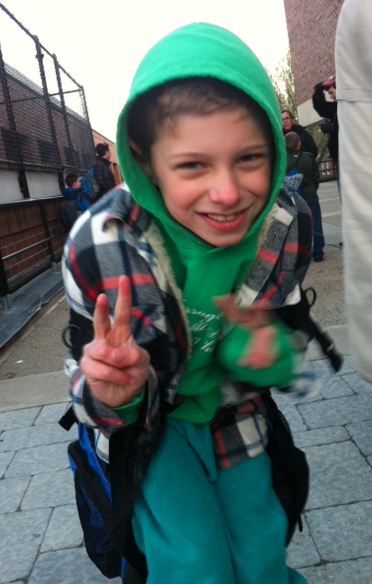 I was worried about him seeing the Harvard pool and feeling overwhelmed… the pool is massive and just an incredible sight to see!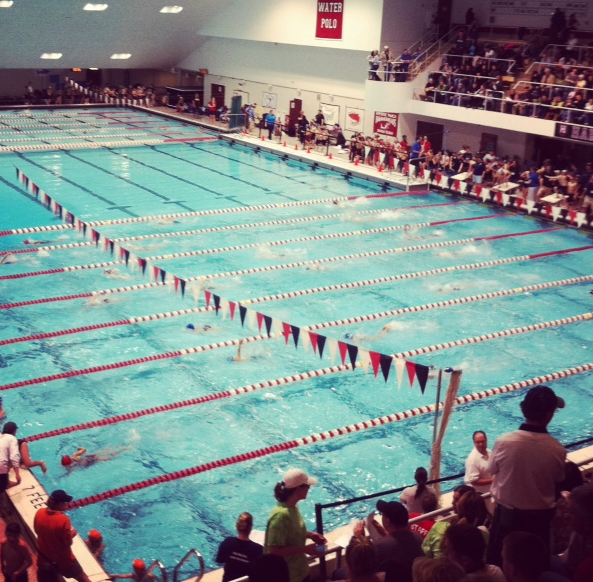 But William was cool as a cucumber.
He swam his butt off. He did one of his best times and he had FUN.
He had a TON of fun.
There's not much more I could wish or hope for on his 1st New England Championship. As we were driving home he asked me how fast Michael Phelps was when he was his age. I turned to him and said, "Not as fast as you buddy… " (seriously, I have know idea!). He smiled.
I asked him what the best part of the day was for him, "Getting my new sweatshirt." And there you have it. 😉
Guess what William? That was always my favorite part, too.