Lands' End Boots. The are – in a word – AMAZING. Fashion Deal of the Day: Lands' End Shearling Boots!  I'm all about trying to find boots that will be comfortable… fit me like a glove and be chic and stylish, too. I found these on Lands' End and couldn't look away. I mean. I couldn't for the life of me look away – they were EVERYTHING!
Let me give you a quick little story about these gorgeous Eliza Tall Shearling Boots from Lands' End…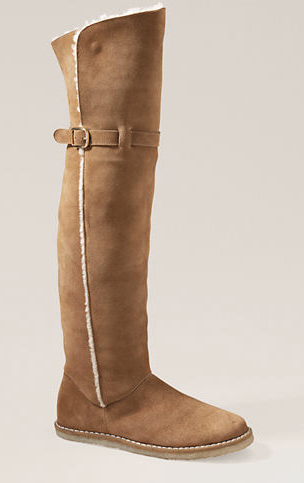 I wanted these Lands' End boots when they were $225.
I just couldn't justify spending that much on them.
I watched the price drop a but during the holidays, but still, not enough to make me JUMP! 🙂
Then I saw that Lands' End is having a sale today, and in addition to the sale — everything is 30% OFF.
OK… I'm in.
These boots were marked down to $67.97 (with all sizes available!!!), and I get an additional 30% OFF!!
These boots are about $47!!
I scooped them up in a heartbeat.
And a pair for my mother-in-law!!
I'm telling you, this is an insanely good deal of the day! You need to make sure you're doing what you can to stay on top of the amazing deals out there! You will find the best ones and you will score some awesome items at great prices! There are times of the year when you should shop and Jan- March is one of those times for boots. You can stock up and then be ready for next year!! I always buy my clothes 6 months ahead… find classic pieces, find timeless pieces.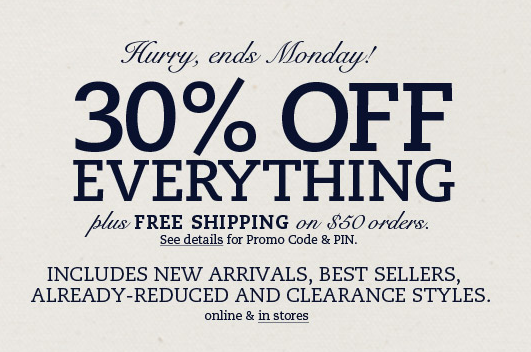 CODE: ENJOY30
PIN: 1850
Lands' End is so great for always have awesome sales. Sign up for their newsletter to make sure you're getting the best deals out there!! You will be thrilled to see the savings go right to your inbox!