It's Friday!
Alert the masses!
Our kids have been on spring break all week, and they have been having a blast. The weather has been incredible. We've all just had a fantastic week together.
Today it's warm, but not too warm.
It's the kind of weather where you can get away with wearing either a tee with pants, or shorts with a sweater. I'm opting for the shorts and sweater outfit. I bought the most perfect New England outfit at J.Crew Outlets recently at Tanger Outlets. I'm in LOVE with the shorts, or honestly, as I call them… my New England shorts with lobsters.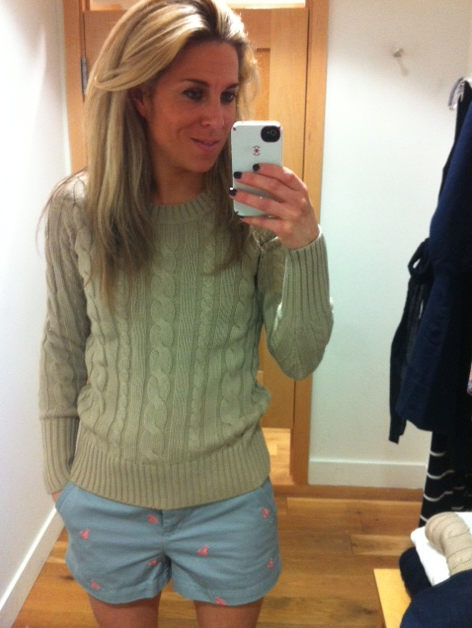 Sweater: $19.99
Shorts: $24.99