I got an email from one of my friend's 2 days ago with the subject:
I Spy… Audrey & Vera in Redbook! 🙂
We were both like… what?? Redbook!!??
I rushed right out to buy the latest issue. Ironically enough, Barnes & Noble was out, so I had to drive to the nearest Stop & Shop to see if they had it. Success!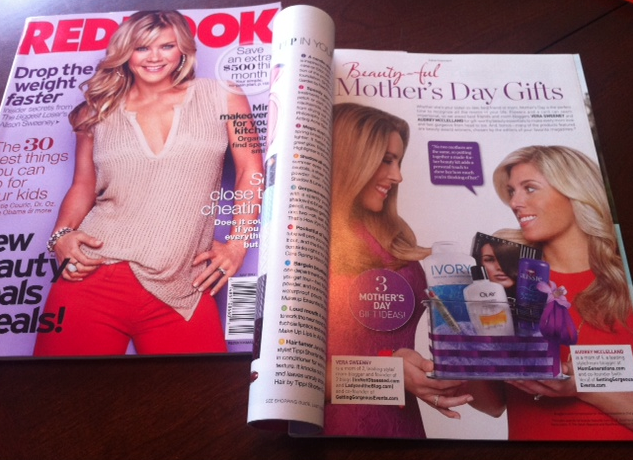 What a wonderful surprise to see!