You all know my love for Lands' End.
I'm addicted to their sweaters and their boots. Oh, and everything else (for my husband and sons, too!).
This weekend I got a fabulous little email from them that looked a little something like this: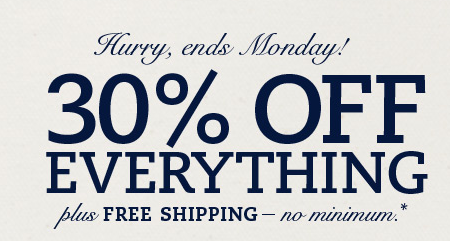 Needless to say, I took advantage of the 30% OFF on Saturday, on Sunday and today.
This is just ONE of my hauls. 🙂
And I got Vera into it as well!! I sent her to her Lands' End to get an additional size for me in one of the boys' styles. She's a good friend.