I know it's not exactly time for summer yet… but a girl can dream, can't she?
Lately I've been a shopping machine. I don't know what it is, but there's something in the air. I've been stocking up left and right for the spring and for the fall/winter, but I seem to be skipping right over the summer. I came home with a bag of sweaters this weekend and my husband (God bless him) just scratched his head. I said to him, "I have a system. I don't question the yard work." LOL… I don't know if that necessarily worked, but it gave him a smile. I will say, right now is the PERFECT time to be stocking up on some classics for the fall/winter. Basic crewneck sweaters in neutral colors, solid colored blouses, trouser pants… these things never go out of style, and right now, they're practically FREE in stores (well, at least under $30).
That all being said, SUMMER is right around the corner and I cannot wait. We were spoiled this past week with 80 degree weather in Rhode Island, a perfect little teaser for what's to come. It got me in summer-mode… and got me thinking about what I (absolutely) need for the summer.
Here are my (personal) Top Summer Picks for Moms:
1) Tommy Hilfiger's Venice Espadrilles
The higher the better. And add lots of straps, even better! Perfect with dresses, shorts, skirts, jeans, capris… !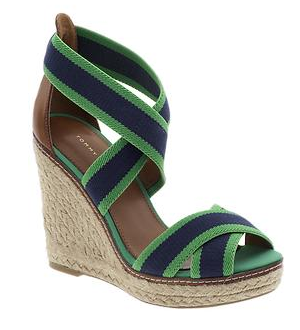 2) Gingham shorts from J.Crew
Classic. Timeless. Perfect summer short.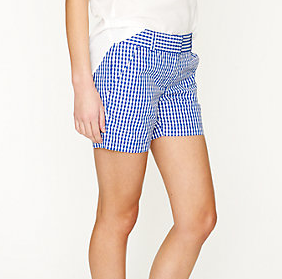 3) Liberty Stripe Maxi Dress by Ella Moss Exclusively for Piperlime
I'm obsessed with stripes! This dress would work with ANY body type and size. Spectacular!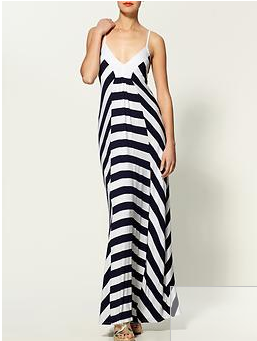 4) Women's Slub V-neck tee form Lands' End Canvas
Ultra cozy. Ultra soft. Ultra NEEDED IN A MOM'S LIFE!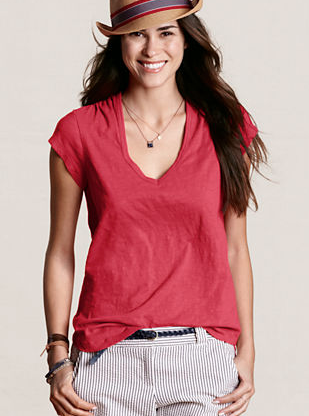 5) Women's Plaid Linen Scarf from Lands' End Canvas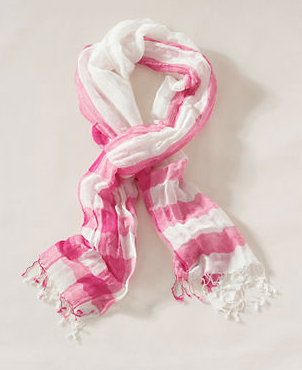 You know I needed to add a summer scarf! 🙂