I'm a handbag girl.
Always been, always will be.
There's just something about a fabulous tote that I love. There's just something very comforting to me in being able to carry (and tote) around all my belongings. I've become an expert as to finding the perfect sized tote for myself… it all started back in high school when I refused to wear a backpack, so my mom challenged me to find the "next best thing." And well, thanks to L.L.Bean at the time, I did… a canvas tote.
Now as a mom, I've challenged myself to the same task!
Here are 5 of the BEST Totes for Moms this Spring under $100…
1) Lands' End Canvas Totes —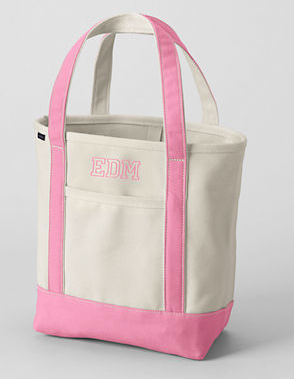 I'm telling you, every mom needs a fabulous Lands' End tote. The quality is INCREDIBLE! They literally last for years. I use my tote all the time, I actually use it for my laptop when I'm in NYC. It's super easy to toss over my shoulder and just go. Other than that, I used it as a diaper bag, too as the boys got older. The best part? The medium sized tote is $25.
2) GAP's Paisley Printed Tote —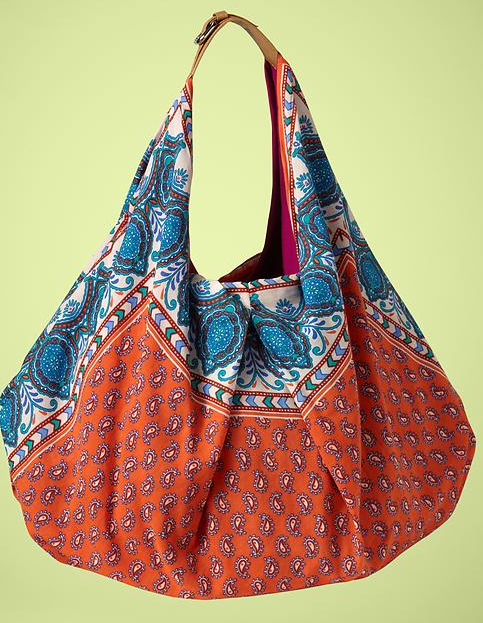 I LOVE this colorful tote! I keep talking about the hottest colors for Spring right now and that they're bright and bold, this tote is just THAT! It's also a fabulous print.. and only $49.95!
3) Banana Republic Linda Tote —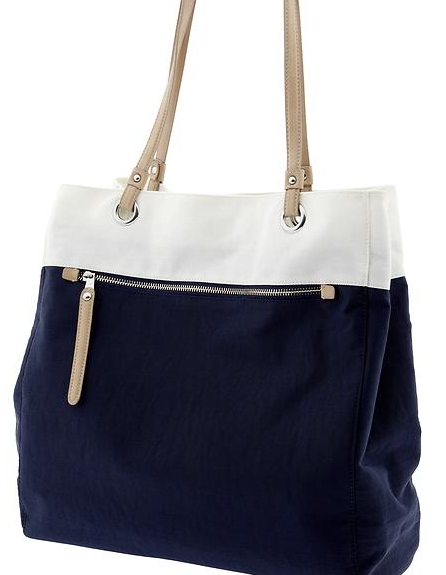 I love the color blocking on this tote from Banana! There's just something about a square tote, too that is so classic and elegant looking to me. Also, the best part? it's $59.95, but today you can get 30% OFF at Banana Republic. CODE: BRTAX30
4) Jaycee Dome Tote by KDNY by Kelsi Dagger on Piperlime —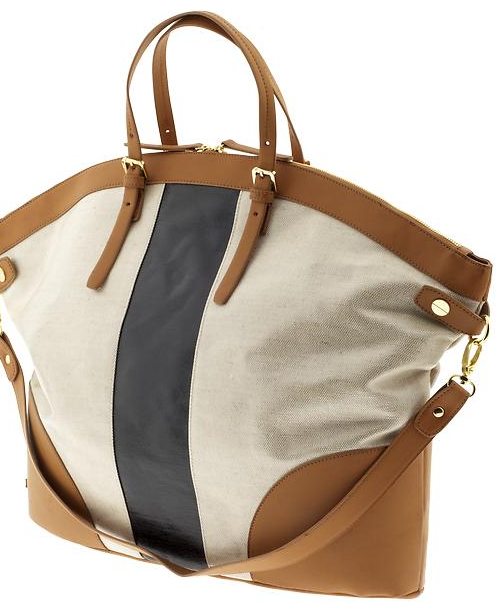 I'm obsessing over this tote right now! I LOVE the colors and the style. It's perfect for magazines, books, newspapers, iPad, NOOK or Kindle, laptop, toys… you name it! This is one of those tote's that everyone LOVES and remarks about! It's $95.95… right under that $100 mark!
5) Sophie Tote by Danielle Nicole —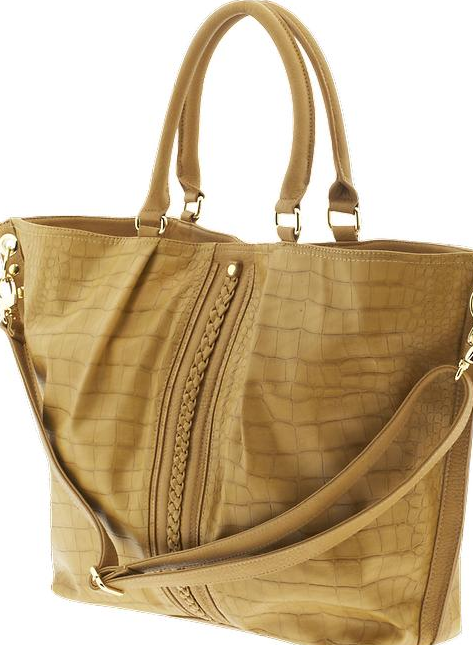 I think this tote is just exceptional! And I might add, it's on sale right now, so it's time to scoop it up! I always have moms ask me to help recommend some fashionable and chic totes, this one is it! I love the color. I love the texture. I love the price! $76.99!