It's almost time for SPA WEEK!
Spa Week is April 16th-22nd and (believe it or not!) booking has already begun! That's right! $50 treatments at some of your favorite spas throughout the week!!
I'm a lover of Spa Week because there aren't many times throughout the year when I actually allow myself to spa… so I devour Spa Week. I have participated for the last 2 years and I have just loved it!
Newport Hyatt's Stillwater Spa invited me and my mother to come get Spa Week Sneak Peek this past Monday afternoon. Honestly, it was just what we needed. We've been going a mile a minute lately and we were both looking forward to heading to the Stillwater Spa for a little pampering!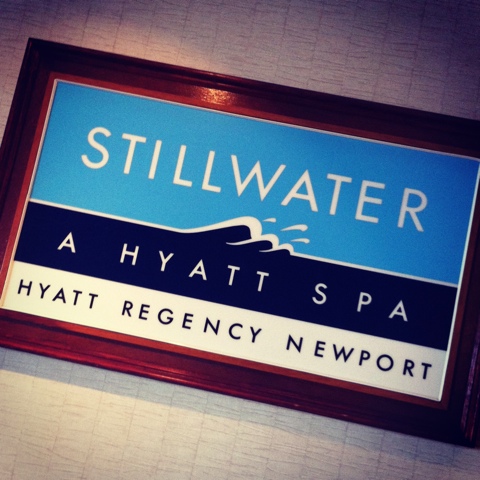 We both opted for the 50 Min Essential Pedicure with Paraffin Treatment and were sent off to relax with Britney, who was absolutely amazing! I've never had anything more luxurious done to my feet and toes before! This intensive foot treatment exfoliates and repairs the calloused, dry skin. A customized ritual tailored to your needs, it is finished with a hydrating mask and polish.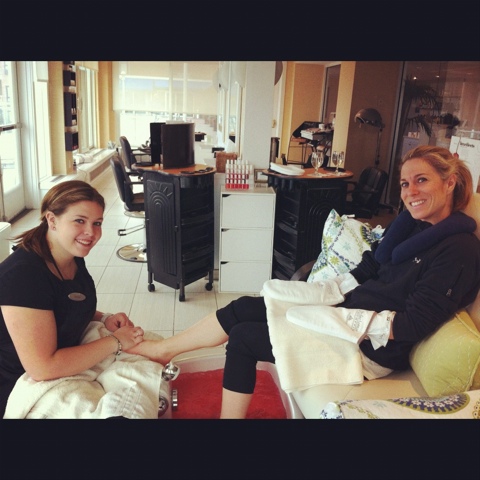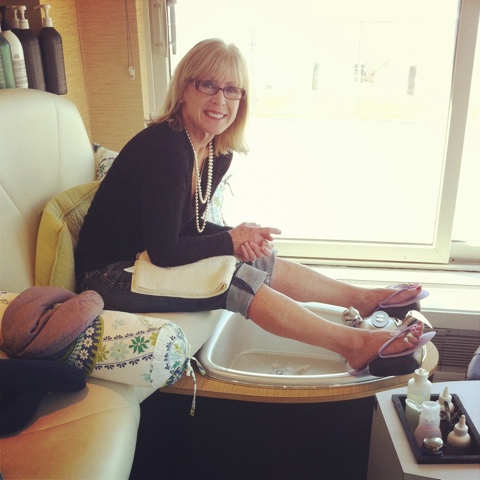 I couldn't decide what color to go with, so I finally decided to go with a dark color — Devil's Advocate. I thought it was appropriate since I love a dark, dark polish.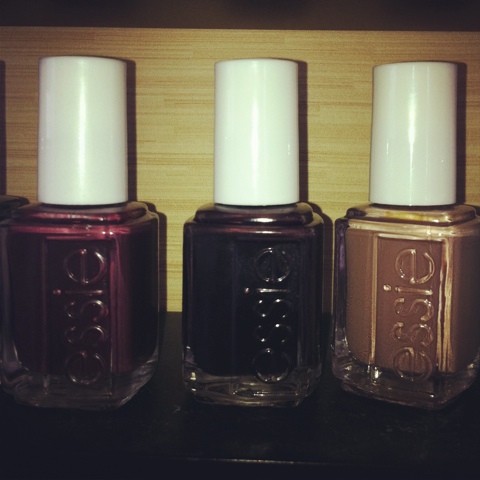 We just had the most relaxing and serene time. Newport is one of the most beautiful destinations in the world. I absolutely take it for granted that I live 20 minutes away. As I sat there enjoying my pedi, I took in the gorgeous and amazing views from the pedicure chair. The water. The waves. The sky. The sun. The bridge. I was in the moment, in the present, and it was a beautiful thing. My life is always so go-go-go, it was nice to just be for an hour. To be honest, it was 1005 needed.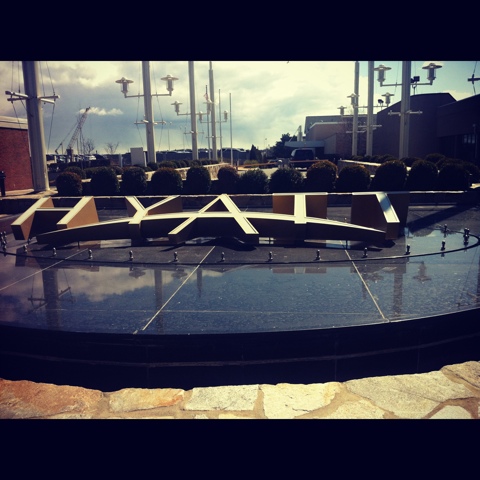 So grab your mom, your sister or your bestie and enjoy Spa Week!! It's such an exciting time with fabulous deals. My mother and I had the best time together… !!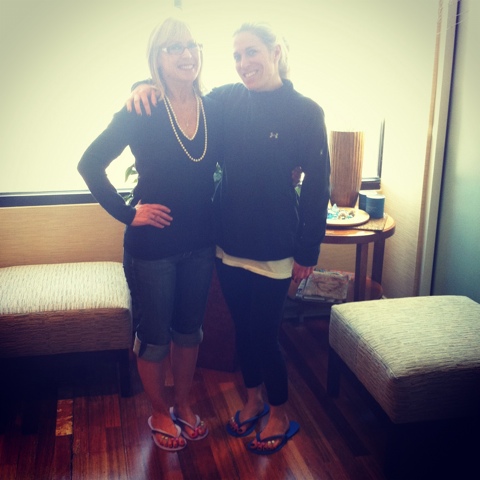 Come on… can you tell how relaxed I am in this photo!? I'm in SPA HEAVEN!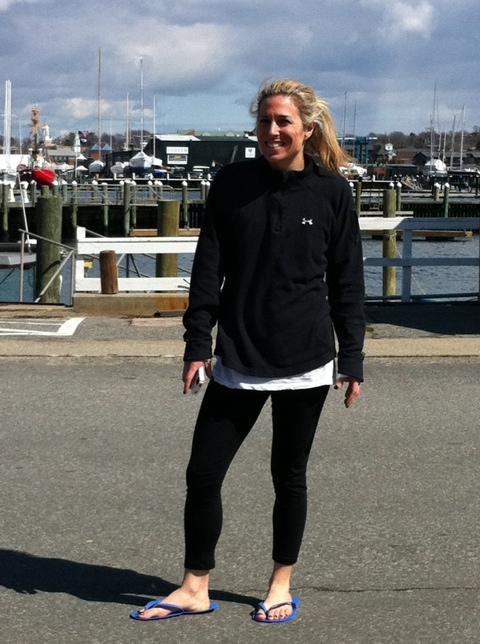 Watch out Stillwater Spa… I'll be back soon! You have a devoted spa girl now! Thank you to the whole team there for making our visit beautiful, relaxing and oh-so-special.
Check out what spas are participating near you!! And ENJOY the $50 TREATMENTS!!
Disclosure: I received the treatment from Stillwater Spa.