My nephew Benjamin turns 5 today.
I just can't believe how quickly this…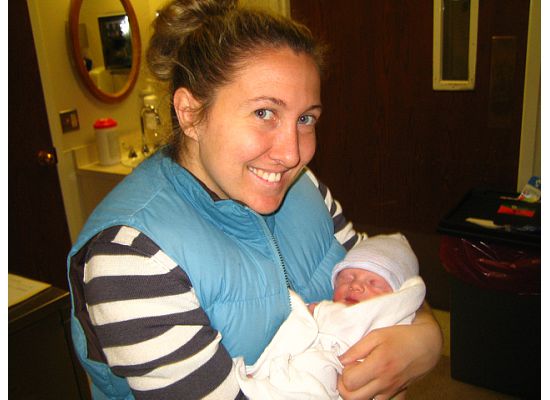 becomes this…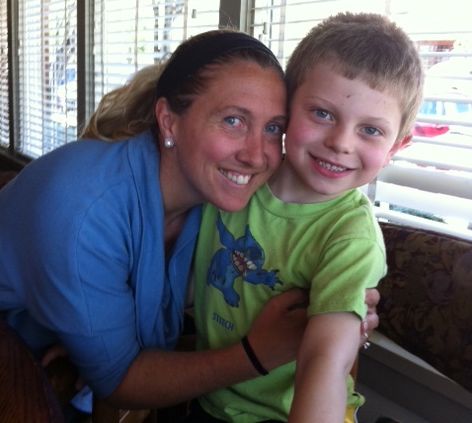 One thing I love about blogging is that it allows me to relive special moments in my life, like the day this bundle of joy was born… and remember how nervous I was about him arriving safely in this world.
I wrote the following post on April 4, 2007, a few hours after Audrey delivered Benjamin. It was written on my old blog, which is not published any longer, so I am re-posting it here.
—
I'm a little exhausted.
I don't like to complain about being tired. I didn't, after all, give birth or anything today – like some people!
But last night when I knew my sister was going to the hospital, feeling contractions, I really couldn't sleep.
I was worried about her being in pain. I was worried they would send her home again. I was worried about the baby. I was even worried about my mom being worried.
If you've read my blog before, you may know that 1) my family is the most important thing in my life; and 2) I'm prone to worrying… so my sister going into labor didn't exactly spell "relaxing night" for me.
I spent the first half of the night online, catching up on blogs that I haven't had time to read lately. When I was finally unable to keep my eyes open anymore, I got into bed, contorting myself so as not to disturb my sleeping doggies, Bismarck and Ryder.
I woke up this morning with Bismarck snuggling right next to me. I was still nervous about my sister and the baby. I checked my cell phone to see if I had missed any calls or text messages. Nothing.
I got back online to get some work done/take my mind off of worrying. I didn't want to call my mom yet because she was at my sister's house watching my nephews, and I didn't want to wake up the boys if they were still sleeping.
At about 7:30 AM I heard my phone beeping, indicating that I had an incoming picture.
I picked up my phone and saw it was a message from my brother-in-law!  And this is what came through:
My precious new little nephew… fresh out of Mommy's belly!
It's so funny and so surreal… yesterday I was walking through Target with my sister (well, I was walking – she was waddling!) and I had no idea what my little nephew would even look like…
And then this morning I was holding him in my arms, kissing his little nose, loving his little squeaks. He went from literally being a part of my sister to being an actual little person in less than 24 hours. So amazing!
And what a small world it is… later this afternoon, when my mom and I went back to the hospital to visit again, one of the nurses looked so familiar to me. I couldn't place her for the longest time, and then I realized that she is in one of my exercise classes at the YMCA! Too funny!
Anyway, I am again finding it hard to fall asleep tonight.  This time, though, it's excitement.  I can't wait to hold my little newborn nephew again, and to see his big brothers falling in love with him, too.
I can't wait to see my sister, and tell her again how proud I am of her.  She is such a strong woman – 3 boys in 3 years!  And she handles it all with such grace and so effortlessly.
So if anyone has the right to be exhausted, it's my sister.
But I think I have a valid reason for being tired myself.  I had to worry about my sister and her baby getting through labor.
After all, I am a woman.  A Mommy.  A daughter.  A sister.  An Auntie.  Worrying is my job.