As I've mentioned on my blog before, I'm working with P&G right now on their Stateside Blogger Brigade for P&G's Thank You Mom 2012 Olympic Games campaign. This is a dream project for me because I'm a true lover and fan of the whole "Thank you, Mom" campaign. I'm that mom that watches the "Thank you, Mom" campaign video over and over and over again and still tears up every single time. It's my most favorite ad campaign ever, and I'm just thrilled beyond thrilled to be working on this.
I had the pleasure and honor of being able to attend P&G's "Thank you, Mom" Media Day and Event on May 8th in NYC. I got to spend the day with some of the Team USA athletes and hopefuls and their moms, and I just thoroughly enjoyed sharing and hearing beautiful "mom" stories and moments with everyone.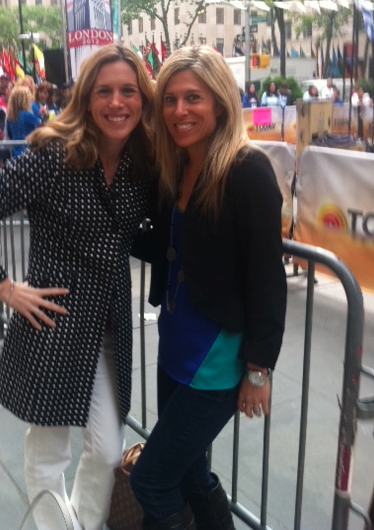 The day for me in a word?
Incredible. Just incredible.
I've never left an event before feeling so filled with inspiration and motivation, it was a powerful and beautifully emotional day for me. What got me was the simple fact that all of us moms connected immediately because we all are, in fact… moms. My sons may be 7 and under, and they aren't Olympic athletes or hopefuls, but that didn't matter. All of us moms bonded on the very fact that we are moms, and it is the hardest job in the world, but the very best.
The very reason all the moms and athletes were together was because P&G, which is a Worldwide Olympic Partner, announced that they will give each mom of the nearly 800 U.S. Olympians and Paralympians who will comprise Team USA at the London 2012 Games a $1000 Visa reward card to help offset travel costs to the London 2012 Olympic and Paralympic Games or for use while at the Games.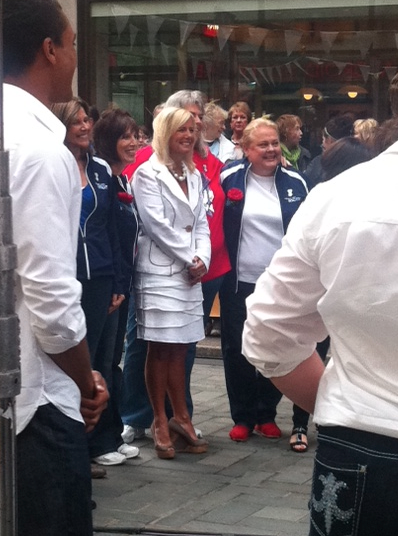 "We believe that behind every athlete is an even more amazing mom — who has been supporting her child every step of the way," said Melanie Healey, P&G Group President, North America, and herself a mother of two. "Because P&G is in the business of helping moms and families, we are proud to support moms of Olympians and Paralympians during the Games by enabling them to see their children compete on the world's stage."
To keep U.S. moms connected with their athletes and families in London, P&G will also create the P&G Family Home, a private and secure "home away from home" where moms of Olympians can spend time with their athletes in a relaxed, family-friendly environment. P&G will offer services from its wide range of brands, including Pampers, Tide, Pantene, Crest, Duracell and Gillette!
It was just amazing to see the faces of the athlete and their moms when this announcement was shared. It was one of those true goosebump moments. It's not cheap to fly to London and stay for an extended period of time, it's just truly incredible that P&G is gifting these moms with such a special gift… the gift to see their child compete. Not to mention, it was adorable to see all the athletes with their moms on the plaza!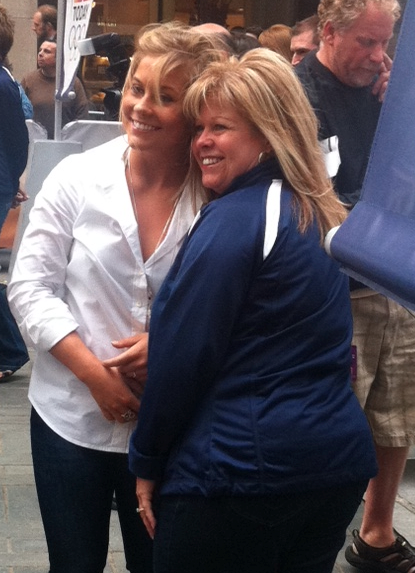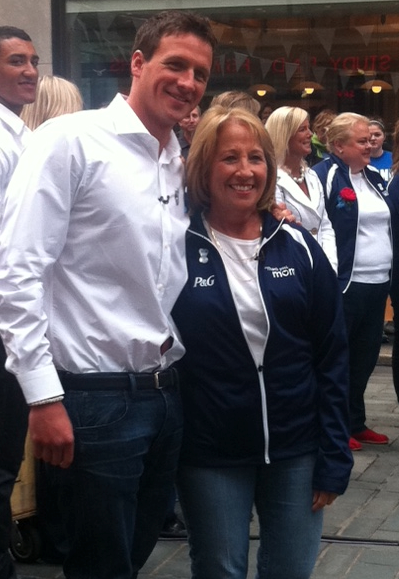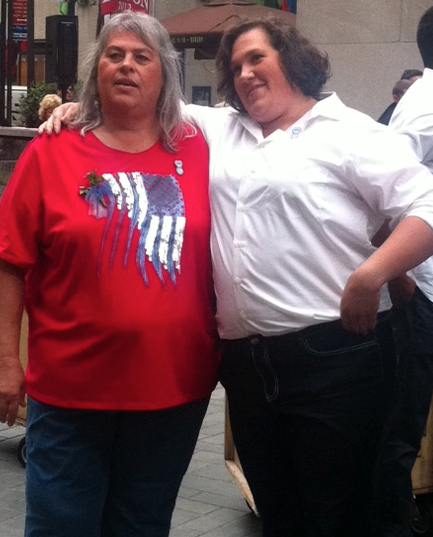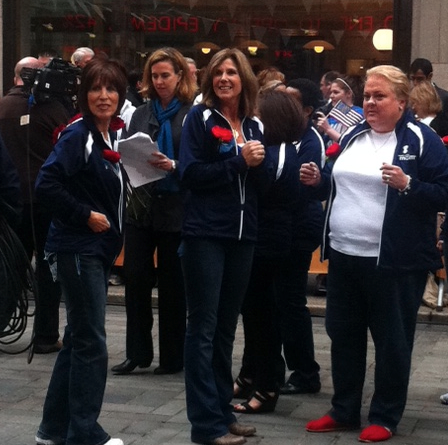 After the announcement at the Today Show, we all headed over to a press conference together and had the chance to spend some quality time with the athletes and their moms.
The athletes I got to meet were Ryan Lochte, swimming (my son William's HERO!); Ashton Eaton, decathlon; Shawn Johnson, gymnastics; Diana Lopez, taekwondo; Sarah Robles, weightlighting; and Jordan Wieber, gymnastics.
And the moms I got to meet were Roslyn Eaton (mom of Ashton Eaton, Decathlon), Teri Johnson (mom of Shawn Johnson, Gymnastics), Ileana Lochte (mom of Ryan Lochte, Swimming), Ondina Lopez (mom of Diana Lopez, Taekwondo), Joy Robles (mom of Sarah Robles, Weightlifting), Rita Wieber (mom of Jordyn Wieber, Gymnastics), Marlene Shirley (mom of Marlon Shirley, Track & Field), Ann Weggemann (mom of Mallory Weggemann, Swimming), Gail Sacramone (mom of Alicia Sacramone, Gymnastics), Margie Walsh (mom of Kerri Walsh, Beach Volleyball), Lois Clemons (mom of Kourtney Clemons, Track & Field), Barbara Rogers (mom of Lopez Lomong, Track & Field) and Lori Jones (mom of Lolo Jones, Track & Field).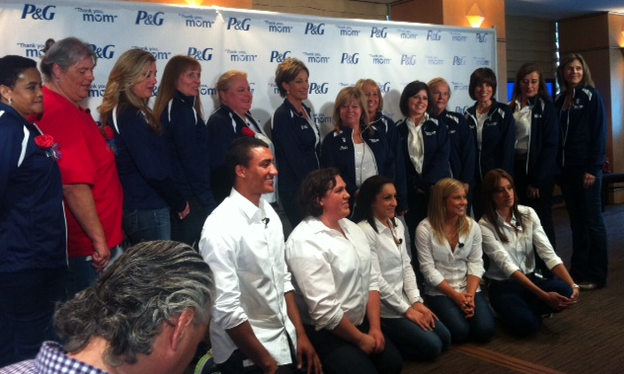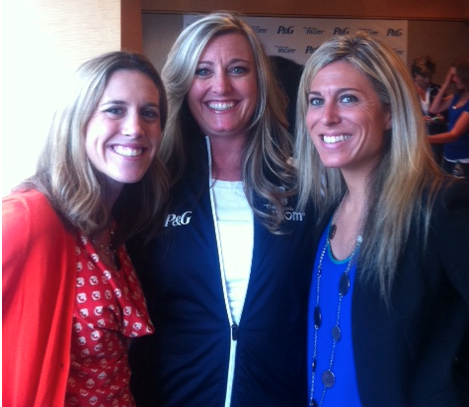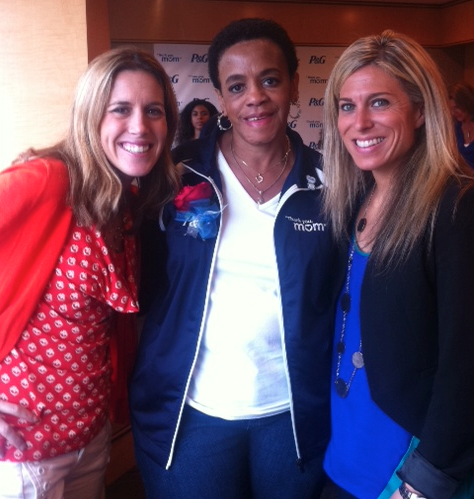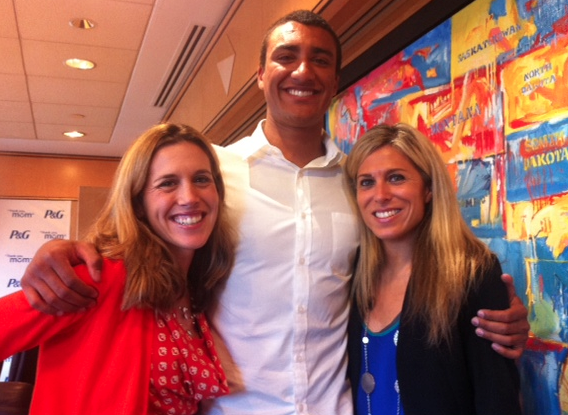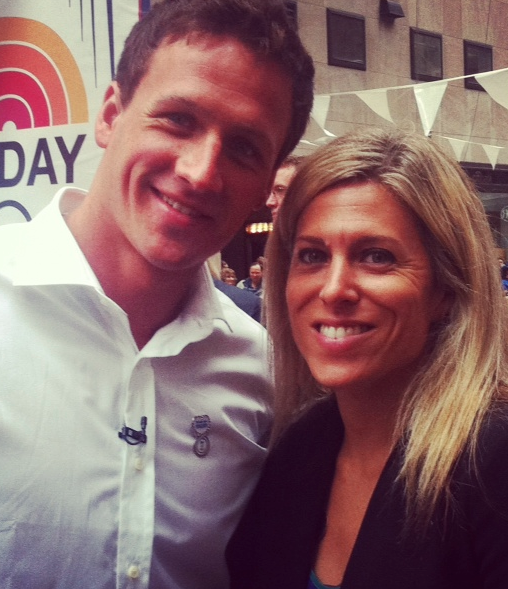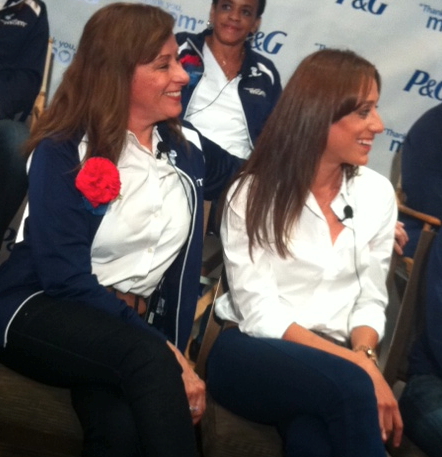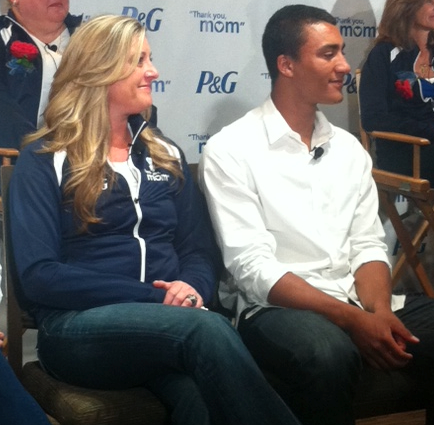 I was so moved by what the moms and athletes had to say on Monday. It truly was just an extraordinary time for me. All the moms there agreed that it takes balance, support, passion and lots of love to be an Olympic mom. One of the best conversations of the day for me was when I was with Roslyn Eaton, mom of Ashton. I asked her about the "Thank you, Mom" video and what it's like watching it, especially having an Olympic son. She said something so beautiful to me… she said, "In 5th grade it was 20 people next to me on the stands, now it's 20,000. It doesn't change, it's still the same feeling of seeing your child. When he was a 11 years old, I didn't know he was an Olympian, it was just a dream. The feeling hasn't changed at all." I thought that was so beautiful and so special.
And then I heard from Diana Lopez, who sat hand-in-hand with her mother, and she gushed about all the sacrifices her mom and dad made for their children. She said her motivation is to give back to them, for all they've given up and done for her. She said, "it's not an individual sport, it's a team effort. I do it all for my family."
Sarah Robles was a true inspiration to listen to, too. She's an amazing woman with a work ethic and drive like know other. She said that she's "motivated to break down all the barriers. It can be done. Rich or poor, regardless of your size, you can be great." I loved hearing her say that because she's allowing little girls and boys around the world to know that anyone can be great, anyone can be an Olympic athlete, you just need to believe and work hard.
All of the athletes I got to be with on Monday are doing something very special… they are all achieving the American Dream. I was honored to be with them. I was honored to listen to them. And I will be honored to have my sons see them all as heroes.
Thank you P&G for the incredible day, it's a day I will never, ever forget.
Disclosure: I'm working with P&G on their Stateside Blogger Brigade for the Olympic Games 2012.