May is my favorite month of all (and not just because it's my birthday month!). May brings sun and baseball for the boys and cookouts with friends and beautiful flowers for me. There's just something about May that always make me happy and makes me smile.
This year all four of my sons are playing baseball. William and Alexander are on the same team (pitching league), and Benjamin and Henry are on the same team (T-ball league). I have been nominated as "Snack Mom" because my husband is coaching both teams. We have games three times a week between all the boys, so I have to be ready with healthy snacks for 10-plus boys on Tuesday, Wednesday and Friday nights.
There's one thing I know about snacks for boys, it can get messy. Real messy. And not everyone boy likes the same thing, so you need a variety. This is where I come in…! I've got a little secret and a little different way of doing it this year, and I think the boys are going to be very happy (the coaches included).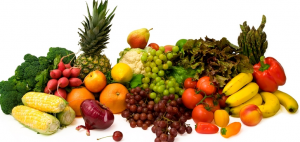 I'm going to be "serving" all my snacks for the boys in my favorite Ziploc Brand product – Ziploc Brand Sandwich Bags.
That's right. Each one of them will get their own Ziploc Sandwich Bag. This makes it easier for everyone. There will be no dirty hands going in and out of one container. There will be no fighting over who got more. There will be no boy-craziness.
Each little guy will get their own bag of orange slices and apple slices, a perfect healthy snack for the baseball season. For the boys who aren't keen on the fruit slices, I'm going to prep a few bags of crackers and granola. This way everything will be kept fresh and stored perfectly. It's the perfect baseball serving container!
I love that Ziploc Brand makes it easy for me as a mom to transfer and serve food under any circumstance, even a baseball field! My goal is to keep the boys eating healthy, and this allows me to do so. I'm "freshing-over" the boys during the baseball season – no more candy, donuts and cookies!
As many of you know, I recently teamed up with Ziploc Brand for the Great American FreshOver Project. With this I'm "freshing-over" my family's meals and also hopefully inspiring you guys to do the same. As a part of this project, Ziploc Brand took a look at what cities eat fresh and why/why not. It was VERY interesting to read Ziploc's "Fresh Eating" survey where they ranked the top-50 cities across the U.S. on whether their residents tend to eat fresh. I was excited to see two cities I live very close to – Hartford and Boston make it on the top 10 list! 
Hartford, Conn.
San Francisco, Calif.
Sacramento, Calif.
Portland, Ore.
San Jose, Calif.
Richmond, Va.
Austin-Round Rock, Texas
Boston, Mass.
Washington, D.C.
Minneapolis-St. Paul, Minn.
I'm doing my part to spread the word!
Are you??